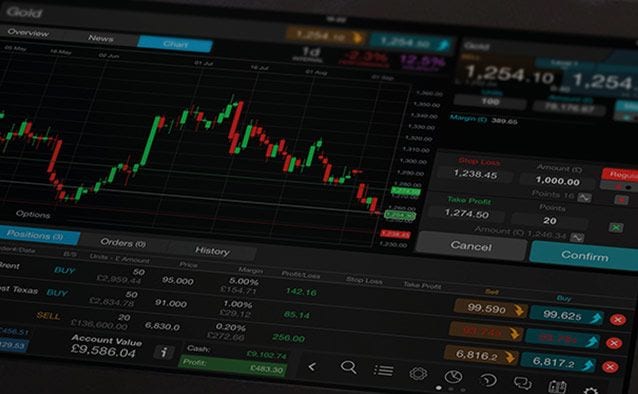 In a classic case of "sell the rumour buy the fact" the
Federal Reserve finally grasped the nettle and embarked on the beginning of the end of its asset purchase program or QE3
, as it cut $5bn each from its monthly allocation of mortgage backed securities and US treasuries, starting in January. As it did in September
the Fed caught the majority of market participants on the wrong foot
, with the majority calling it wrong again, but unlike in September investor reaction was somewhat more measured. In the process
Ben Bernanke got what he wanted
and was able to leave the Fed having started the ball rolling on the taper program which he first talked about all those months ago in May. As suspected the
impact on bond markets after the dust had settled was fairly manageable
as the dilution of the punch bowl finally began. We did get a move higher in yields, but the reaction was no more volatile than the reaction after the payrolls numbers earlier this month. We also need to put
last night's actions in context in that the Fed is still introducing stimulus,
just at a slightly reduced rate per month, and is not on a preset course, so those expecting further reductions on a regular basis could well be disappointed. The
outgoing Fed Chairman was at pains to reinforce the message that tapering is not tightening
by stating that the
FOMC was adjusting its guidance threshold well beyond the time after unemployment drops below 6.5%
, the implication being that as long as the data continues to improve further asset purchase adjustments were likely to be forthcoming in the months ahead, but that rates would remain well anchored. The reaction of
equity markets was pretty much as expected initially with a sharp sell-off
, but this reversed sharply and violently as markets reacted to the extended guidance with the S&P closing at a record 1,810.79 after touching a low of 1,767.6 after the initial announcement. Given last night's almost
euphoric stock market reaction
does rather beg the question what was all the pre taper apprehension about? The
US dollar also lost ground initially,
but then also rallied strongly as the markets digested the contents of the statement and Bernanke's Q&A session.
Today's US economic data
seems almost an irrelevance now after the excitement of last night but it will still need to continue to improve in order to see further tapering in subsequent months.
Weekly jobless claims
are expected to come back into line after last week's rather high 368k reading. A number of 332k is expected while
existing homes sales for November
are expected to show a decline of 2%, though given yesterday's blow out 22.7% rise in new home sales we could see a positive surprise here. Given last night's events
Europe's markets are expected to get a turbo charged start
this morning with strong gains expected across the board. We also have some important
UK economic data coming up
in the wake of yesterday's sharp drop in the UK unemployment rate to 7.4% in October. Even more encouragingly
the one month rate fell to 7%, from 7.1% in September.
If this is repeated in the November numbers we can expect a further fall to 7.1% by the end of this year, and within touching distance of the 7% "staging post" for a potential review of monetary policy. If the recent data continues to improve at its current velocity the
Bank of England is going to struggle to anchor interest rate expectations in the face of market expectations
. We're already seeing these expectations coming in with respect to the prospects for when the Bank of England might be forced to contemplate tightening monetary policy, a fact reflected in the gilt market which has seen yields push above 2.9% for the second time this month.
November retail sales
are expected to show an improvement from the poor October numbers which saw a 0.7% decline. The consensus is for a 0.3% rise which would equate to a year on year rise of 2.2%, a significant improvement on the same period a year ago which saw a rise of 0.2%.
EURUSD
– another spike above 1.3800 yesterday ran into another bout of selling. Despite the sell off we still have support at the 1.3620 level. The October highs at 1.3830 remain a key resistance, while behind that we have long term trend line resistance from the all-time highs at 1.6040 which comes in at 1.3910. Only a break below the 1.3480 level would then argue for a move to the lows last month at 1.3300.
GBPUSD
– a new high last night at 1.6483 but we were unable to break through the 1.6500 area, prompting a sell-off back down below 1.6400 which could prompt a return to the lows this week at 1.6220. A move below 1.6220 could well see 1.6110. This remains the key level for a continued push higher towards the 1.6520 level.
EURGBP
– the failure at the 0.8470/90 area and trend line resistance from the 0.8770 highs has seen the euro pullback sharply returning to the 0.8370 area. The failure at these highs should now translate into a further decline towards the 0.8170, but we could well see a return towards 0.8420 first.
USDJPY
– last night's move to new 5 year highs above 104 keep the potential for further gains towards the 105.70 level in place. This remains the key level being the 61.8% retracement of the down move from the 2007 highs at 124.30 to the 75.30 lows. Having broken below trend line support at 102.75 from the 97.60 November lows there is a risk of a deeper correction towards 101.60 and the lows this month, followed by 100.60.
CMC Markets is an execution only provider. The material (whether or not it states any opinions) is for general information purposes only, and does not take into account your personal circumstances or objectives. Nothing in this material is (or should be considered to be) financial, investment or other advice on which reliance should be placed. No opinion given in the material constitutes a recommendation by CMC Markets or the author that any particular investment, security, transaction or investment strategy is suitable for any specific person.