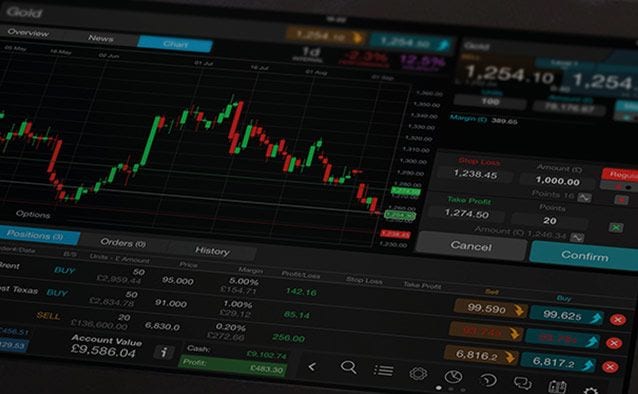 As we come into the final month of 2014 this week has the potential to prompt some significant movements in stock markets, as well as currency and commodity markets, with
investors looking to weigh up last week's events at OPEC,
in the wake of the current weakness in oil prices, as well as
the weekend events in Switzerland
which saw voters reject the referendum proposal for the
Swiss National Bank to boost its gold reserves
. We can expect to see
a lower open this morning after Chinese manufacturing PMI for November came in at 50.3,
slightly weaker than expected reinforcing concerns about the state of the Chinese economy, despite the recent easing of monetary policy by the People's Bank of China. The
HSBC measure of manufacturing PMI
, which covers smaller businesses stagnated at 50, as expected and this weakness is likely to prompt speculation about further policy steps to help the economy. Once again the
primary speculation will revolve around this week's ECB policy meeting,
after Friday's inflation data saw prices fall to a record low of 0.3%, as investors continue to speculate on the timing of further measures from the European Central Bank, in the form of sovereign bond buying. While we will likely see further adjustments to the banks growth and inflation forecasts,
further action this year remains unlikely
, irrespective of how poor this week's economic data is likely to be.
Italian unemployment rose sharply last week
to another record high of 13.2% piling further pressure on Italian Prime Minister Matteo Renzi's attempts to reform the Italian economy. Today's
Q3 GDP number is expected to confirm a contraction of 0.1%,
while the latest manufacturing PMI data for November is may show a minor improvement to 49.4, it still suggests that Q4 GDP is unlikely to be any better than we saw in Q3. The other problem child in Europe, that of F
rance is also expected to show an exceptionally weak manufacturing number for November,
coming in at 47.6.
Spain is expected to continue to remain fairly resilient
with an improvement to 53.1, from 52.6, while German manufacturing PMI is expected to remain at 50. While
European policymakers continue to squabble about how much more the ECB can or can't do
it is becoming increasingly clear that fault lines are opening up between those who want the ECB to go all in and others, led by Germany, who doubt how effective further measures will be without significant structural reform. These
concerns were voiced again at the weekend by German ECB board member Sabine Lautenschlaeger
who stated that she saw little room for further easing of monetary policy, despite low inflation. It was particularly notable in last week's numbers that a lot of the decline in prices was as a result of lower energy prices, while core prices remained unchanged at 0.7%. Also on the agenda this week it's
a big data week for both the US and the UK,
starting with the
latest manufacturing PMI data for November with the weakness in Europe set to continue to weigh on the UK manufacturing sector.
We did see a slight improvement in the October number for the UK and this is expected to be sustained with a reading of 53 expected. While we
don't expect to see any surprises from the Bank of England this week, the Chancellor of the Exchequers Autumn Statement could well prompt some volatility in the UK gilt market
, though Osborne's room for manoeuvre with respect to any budgetary giveaways is likely to be limited by the lower than expected tax revenues so far this year. As for the US,
all eyes will be on this week's payrolls report for further evidence that the US economy continues to improve
. We could get some early indications about that with today's ISM manufacturing number for November, which is expected to weaken slightly from 59 to 57.9.
EURUSD
- the failure last week to move above trend line resistance at 1.2530 from the October highs at 1.2887 keeps the focus on the downside, and the recent lows at 1.2355. While above these lows the possibility remains for a move towards 1.2600. We need to move below 1.2350 level to target a move towards the 1.2040 level.
GBPUSD
- coming off five successive monthly declines we remain above the recent lows at 1.5590, but only just. Last month's lows remain a key support, a break of which could well push down towards 1.5210, which is trend line support from the January 2009 lows at 1.3500. We need to get back above the 1.5720 level to minimise the risk of further losses and keep alive a move towards last week's high at 1.5830.
EURGBP
- while the support at the 0.7900 level holds the risk remains for a move back towards the 200 day MA at 0.8045 as well as trend line resistance from the September highs at 0.8030. For now we seem to be range trading but the risk remains for a fresh move lower, back towards the 0.7870 level.
USDJPY
- Friday's rebound has brought us back towards the recent peaks at 119.00, but we have thus far been unable to push above them. The 120 target remains achievable while behind that we have trend line resistance at 122.90 from the April 1990 highs at 160.30. The risk of a pullback remains but while support at 117.30 remains, buy on dips remains the strategy here. CMC Markets is an execution only provider. The material (whether or not it states any opinions) is for general information purposes only, and does not take into account your personal circumstances or objectives. Nothing in this material is (or should be considered to be) financial, investment or other advice on which reliance should be placed. No opinion given in the material constitutes a recommendation by CMC Markets or the author that any particular investment, security, transaction or investment strategy is suitable for any specific person.