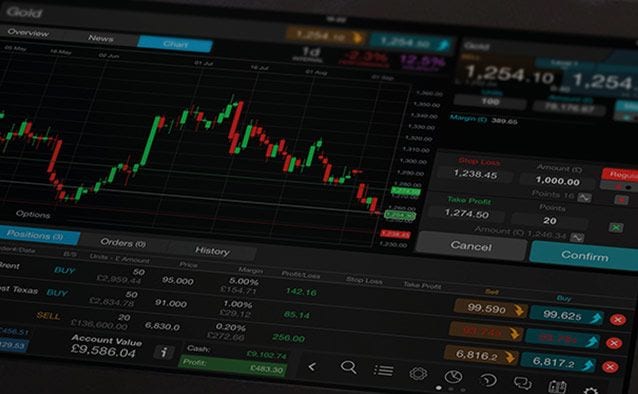 Over the course of the last twelve months the
UK construction sector has been the most buoyant section of the UK economy posting 12 successive monthly PMI readings above 60
, though as we head into 2015 there are some signs that we are seeing a bit of a slowdown, and investors should keep a wary eye on the Bank of England in the event they shift position next year on a rise in interest rates, given MPC policymaker Ian McCafferty's comments this morning. As it is we've seen mortgage approvals start to decline from their peaks at the beginning of 2014 when we saw monthly borrowing come in at 72k a month, to levels just below 60k in November and their lowest levels since July 2013. When looking at the most recent housing data it has become apparent that certain
measures introduced in April have served to take the edge off some of the recent gains in house price values, particularly in London
and the South East with the net result that the share prices of the major house builders started to slide back in mid-March. These measures were designed to try and mitigate the mistakes of the past and ensure that any new mortgage lending was affordable in the event interest rates were to rise unexpectedly. To recap the
Mortgage Market Review are rules set out by the Financial Conduct Authority,
to ensure that any new lending is affordable and that new borrowers had enough of a financial buffer to absorb a rise in interest rates, or a change in personal circumstances. There was also a concern that some of the bad lending practices that led to the problems in 2007 were starting to resurface so the
Bank of England announced in June that it was going to introduce new LTI (Loan to Income) caps at the end of that month
, to help stem this problem, and sure enough this has prompted a further slowdown in mortgage approvals. These do appear to be working given recent FCA data which shows that UK household appetite for high borrowing showing much slower growth in Q3.
House Builders Performance since 2013
Since 2013 the
share price performance of the biggest UK house builders has shown some strong momentum with Barratt Developments and Taylor Wimpey returning the biggest gains
, their share prices up over 100%, closely followed by Persimmon, up over 90%, with Bovis Homes and Berkeley Group lagging behind both up over 40%. It's been a
somewhat different story in 2014, where performance has been somewhat middling, not surprising given the gains since the end of 2012,
as well as concerns about an interest rate rise, but there is also some evidence that the performance of the UK house builders has started to diverge, with Bovis Homes and Berkeley Group underperforming relative to the rest of the sector, with Berkeley Group being particularly susceptible to the recent slowdown in high end house prices around the London area, and down 20% at one point this year.
Barratt Developments and Taylor Wimpey's share price performance has continued to impress though as these UK house builders continue their yoyo relationship with the FTSE100
, as they once again take their place back in the FTSE100 and re-join sector peer Persimmon in the blue chip benchmark. Barratt briefly dropped out of the index in the September reshuffle after declining sharply from its March highs but its share price rise since then has seen it regain its mojo, while Taylor Wimpey's turnaround would appear to be well under way as it gets set to return after a multi-year absence, though its share price remains well below its 2007 peaks above 400p.
House Builders performance in 2014
In its most recent trading update
Taylor Wimpey showed that margins were continuing to improve with housing price rises outweighing building costs,
and would appear to suggest that in terms of share price gains relative to its 2007 highs, that the potential for further upside is greater than some of its peers whose share price rebounds have already seen a retest of their 2007 peaks, Persimmon (purple line) being a case in point. Even allowing for the gains seen in recent months
most of the major house builders still trade on fairly low forward P/E's
which suggests that investors remain a little reluctant to push back into a sector, that on the face it is likely to see a consistent demand for newly built properties. At its trading update in June
Persimmon was fairly conservative due to concerns about a lack of supply of available land,
but in November the company changed its tune saying that it was fully sold up for 2014, and had £696m of forward reservations into 2015, while Barratt Developments stated that it was on track to deliver 15,000 house completions in 2015, after a very solid performance in 2014. There are likely to be a number of reasons behind the reluctance to push some of these valuations higher starting with the fragmented nature of the recovery in house prices throughout the UK since the peaks in January 2008. The
looming UK general election next year, might well also be giving some investors pause
, along with concerns about a possible rise in borrowing costs, while the recent stricter criteria surrounding mortgage availability is probably holding back demand, which could in the longer term, hold down selling prices in some areas. There is another factor and its political in nature. It's been well documented that the opposition
Labour Party have plans to implement a so called "mansion tax" if they win in May next year,
and this does appear to have introduced a short term cap on London prices in particular, and it's not immediately apparent what type of trickledown effect a measure such as this might have on property values in the south east in particular, if implemented. This
uncertainty could well see some caution creep into investment decisions in the lead-up to next year's poll date
, though the recent stamp duty changes announced by the Chancellor this month, could well have lanced that particular boil, due to the way they disproportionately affect properties over the £2m mark. This
uncertainty appears to be reflected in the share price performance of Berkeley Group, given its exposure to London and the South East and the recent slowdown in prices,
while the recently announced measures in the Autumn Statement with respect to the stamp duty tax changes could well see some adverse effects given the disproportionate effect they will have on homes with higher sale values. There are still concerns that a new Labour administration could follow through on its pledge to reclaim land from developers on a use it or lose it basis, irrespective of the economic viability of the land at the time. While most of this rhetoric was widely acknowledged as bluster from a party looking to score political points against the incumbent government, there is a remote concern that given its rather wretched economic record for competency, that Labour might consider doing it. Putting that outlier to one side, one thing all the
political parties do have in common is a desire to build more properties and given the low valuations of most of the major house builders the outlook remains positive for future share price gains
, particularly given that interest rate rises now look set to come later than initially thought six months ago, and the recent stamp duty changes look likely to act as an additional boost to the market going forward. This fall in interest rate expectations has been largely as a result of continued falls in inflation and the slow rise in average incomes, though this could change in the coming months particularly if wages start to outstrip rising prices. This paring back of rate expectations has seen the house building sector rally quite strongly since the lows in October, though
investors should always be prepared for a bumpy ride and be prepared to take a long term view,
in what is traditionally a volatile sector, especially if interest rates start to look as if they might start to go up.
The material (whether or not it states any opinions) is for general information purposes only, and does not take into account your personal circumstances or objectives. Nothing in this material is (or should be considered to be) financial, investment or other advice on which reliance should be placed. No opinion given in the material constitutes a recommendation by CMC Markets or the author that any particular investment, security, transaction or investment strategy is suitable for any specific person.