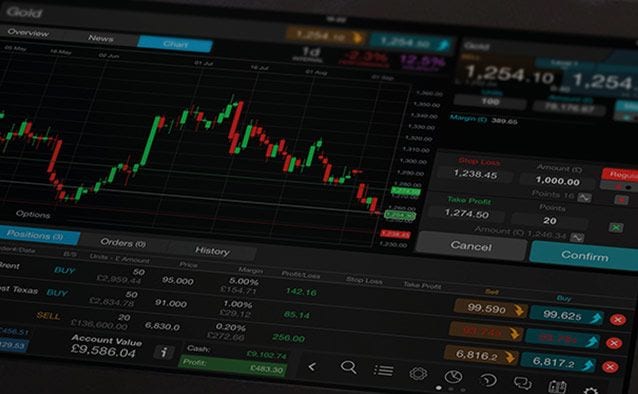 We saw US and UK markets make fresh all-time highs yesterday, helped by a rebound in commodity prices, as well as new highs in Asia markets, though US markets were unable to sustain their gains, closing lower, ahead of Apple's numbers, and this
weak close is likely to see a weaker European open this morning.
Iron ore and oil prices have continued their recent run of form, trading at multi-week highs, which in turn has helped boost the basic resource sector. The positive session in Europe yesterday appeared to be prompted by the
actions of Greek Prime Minister Tsipras in moving his finance minister Yanis Varoufakis out of the line of fire
of EU finance ministers, who showed their irritation and frustration with him at Friday's finance ministers meeting in Riga, accusing him of being obstructive in terms of process. This reshuffle of the negotiating team, would appear on the surface, seem like a lack of confidence in the Greek finance minister, with Deputy Foreign Minister Tsakalotos taking over, but Mr Varoufakis will still be involved behind the scenes, as the tactical game of cat and mouse goes on. It does seems
unlikely though that Varoufakis would have been acting at odds with his bosses back in Athens,
which means that despite this rearranging of the deckchairs, nothing much is likely to have changed with respect to overall policy, and it would be naïve to think that it had. In fact
Greek PM Alexis Tsipras went out of his way to back his finance minister last night
, as well as holding open the option of a referendum if it was required, in a speech to the Greek people. He placed a lot of the blame for the current impasse at the hands of the previous government. In the unlikely event EU creditors do manage to get an agreement there is still the
small matter of getting any agreement through the Greek parliament
without it splitting the governing coalition, which means some form of default still seems the most likely scenario in the coming weeks. Meanwhile the
Greek government needs to find around €1bn to salaries and pensions this week
, as well as €200m by the end of the week to the IMF, in order to meet its obligations.
In the UK with the election campaign entering its final full week
today's latest Q1 GDP numbers are likely to act as a reminder of the improvement in the UK economy over the last few quarters, even though we are expecting to see a slowdown from Q4's 0.6%. The
first iteration of Q1 growth is likely to come in at 0.5%,
slightly lower than would have been anticipated a few weeks ago, but nonetheless a rise of 2.6% annually, and while this could well be spun negatively by the Labour Party it nonetheless is still well above what they were predicting the economy would be like over two years ago, and as such serves as reminder of their dubious economic credentials. The
latest two day Federal Reserve rate meeting gets under way today
at a time when US economic data continues to show some worrying levels of weakness, in the wake of the recent cold winter weather. A number of Fed officials in recent days have tempered expectations of an imminent move on the interest rate front in light of this weaker tone, particularly given the weakness seen on the consumer side.
Today's consumer confidence numbers for April are expected to show a rise to 102.5,
near one year highs, and up from 101.3 in March, but they appear utterly meaningless at a time when core durable goods orders have declined six months in succession, and retail sales numbers have missed expectations four months in a row.
EURUSD
– the rebound from the recent lows at 1.0520 continues to make progress with resistance, currently sitting at 1.0900. The big resistance levels sits at the 1.1050 level. Only a break below trend line support at 1.0720 from the recent low at 1.0520 suggests a move back lower.
GBPUSD
– the pound continues to gain traction pushing above the 1.5200 level and 100 day MA, as we look to push on towards the 1.5500 level. Pullbacks are likely to find support at the 50 day MA and the 1.5000 level as the bullish weekly reversal candle of 2 weeks ago continues to play out.
EURGBP
– last week's rebound from 0.7117 suggests we may have seen a short term base. To mitigate the downside pressure we would need to see move back through the 0.7235 area.
USDJPY
– despite a quick peak above 120.00 last week we've slid back again. We need to retake the 120 level to retarget the 120.70 area and the highs at 122.00. While below 120.00 the bias remains for a return towards the March lows at 118.30. A move below 118.30 retargets the 116.50 level.
CMC Markets is an execution only service provider. The material (whether or not it states any opinions) is for general information purposes only, and does not take into account your personal circumstances or objectives. Nothing in this material is (or should be considered to be) financial, investment or other advice on which reliance should be placed. No opinion given in the material constitutes a recommendation by CMC Markets or the author that any particular investment, security, transaction or investment strategy is suitable for any specific person.