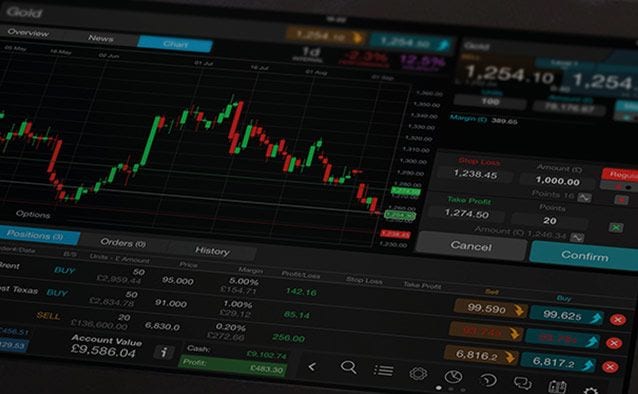 After several days of strong gains in the wake of last week's ECB stimulus announcement it was perhaps inevitable that at some point we'd get a bit of a pullback, as investors looked to lock in some profits. While
investors appear fairly sanguine about last weekend's Greece election result it hasn't stopped an undercurrent of doubt that EU politicians and the new Greek government appear to be on a collision course
, a fact reflected in the fact that the Athens stock markets slid sharply for the second day in a row with the banks getting hit the hardest. Yesterday's sell-off gained a little more impetus in the afternoon session as a significant number of US corporates reported falling short of earnings estimates, hurt by the sharp rise in the US dollar in recent months. For today, while i
nvestors will have one wary eye on events in Athens, their other preoccupation today will be the first Federal Reserve policy meeting of 2015,
for clues as to the potential timing of a US interest rate rise, which on the basis of recent data and events, could well have been pushed back. Over the past few months market
participants have been speculating about the prospect of a potential Fed rate hike as early as the middle of this year
, and it is this belief that has helped the US dollar rally so strongly since the middle of last year. This belief hadn't really wavered that much until recently, though some of the more recent US economic data has started some to start thinking about the likelihood of imminent Fed action. The belief that we
could see a rate rise by June was helped in a way by the slight change of narrative that came out of the last FOMC meeting
, which saw the removal of the emphasis on keeping rates low for a considerable amount of time, and the adoption of a more patient approach to the normalising of monetary policy. It appears in focussing on this particular paragraph investors have chosen to
ignore the later passage that states that slower progress
in meeting the committee's objectives would mean that changes to the target rate would occur later. Investors also appear to be
ignoring the fact that the FOMC is likely to have a slightly more dovish bias this year
as last year's hawks of Fisher and Plosser drop out of the voting roster in 2015. While it is certainly true that the US economy has outperformed its peers, the belief that it can withstand a rate rise at this point seems optimistic at best, despite recent falls in the unemployment rate. While it had been speculated that recent falls in gasoline prices could precipitate US consumers going on a bit of a spending spree,
recent retail sales and durable goods data
appears to suggest the exact opposite is happening, with both measures
remaining weak.
Given the
deflationary effect of recent price falls in oil and other commodities,
and the time lag effect, inflationary pressures appear to be non-existent for the next few months, while wages don't seem to be showing much in the way of moving higher either. With
China, Japan, Europe and the UK all showing signs of falling prices
it seems highly unlikely that the US would be immune to these global deflationary forces, particularly at a time when the US dollar is riding high on the back of expansionary monetary policy from both Europe, Japan and China, in the process putting pressure on US company earnings. The
inevitable conclusion therefore is that any increase in US rates this year would appear to be unlikely at a time
when growth globally appears to be showing some signs of weakness, and while inflation appears to be heading lower, and as such those looking for clues about the timing of a rate hike are unlikely to get any comfort from this evenings Fed statement.
EURUSD
– yesterday's rebound from this week's 12 year low at 1.1098 the euro has rebounded and taken us back through the 1.1400 level. To make further gains we need to break above the 1.1470 level initially to target a move towards 1.1530 trend line resistance from the December highs. We need to see a monthly close below 1.1205, to suggest a further decline towards 1.0500.
GBPUSD
– yesterday's rebound took us back through the high last week at 1.5140, and could well set us up for a move towards 1.5280, after this week's failure to break below the 1.5000 level conclusively. For a move towards 1.4810 to unfold we would need to see a close below the 1.5000 level.
EURGBP
– we managed a minor rebound to 0.7520 yesterday, from the lows at 0.7404, but the main resistance remains up near the 0.7590 area. Only a move below 0.7400 suggests a move towards 0.7255, which had originally been the peaks seen in 2003.
USDJPY
– continues to be side-lined in a range between 117.00 and 119.00 and while we could see a retest of the 120.00 level, we could equally retest the recent lows. The key support remains just above the 115.60 level which is also potential neckline support for a forming head and shoulders pattern. A break of 115.60 could well see a sharp fall towards 110.00.
CMC Markets is an execution only service provider. The material (whether or not it states any opinions) is for general information purposes only, and does not take into account your personal circumstances or objectives. Nothing in this material is (or should be considered to be) financial, investment or other advice on which reliance should be placed. No opinion given in the material constitutes a recommendation by CMC Markets or the author that any particular investment, security, transaction or investment strategy is suitable for any specific person.