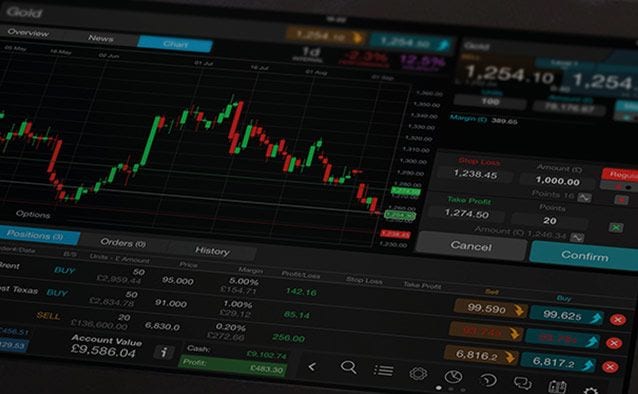 After 17 days it looks like
common sense has prevailed
and there was a deal to raise the debt ceiling and reopen the government, after it was passed through the House of Representatives earlier today. Given that the Republicans saw none of their demands yet, you really have to ask what the last 17 days was all about, apart from given us a lot to write about. In essence it was "much ado about nothing", and yet this morning
Europe's markets may well see a slight hangover, opening lower
after their late surge yesterday. The compromise solution has the
government reopened until January 15th
, the debt ceiling raised until February 7th and a pledge to negotiate further deficits cuts by December 13th. While this staves off the immediate uncertainty it also means that we have to go through this entire circus again in the New Year. Talk about
kicking the proverbial can down the road,
the only difference is we get to use the phrase with respect to the US instead of Europe. Isn't irony sweet? Oh joy, Happy New Year everybody! Of all the Republican demands none of the major demands were met, apart from a minor concession, yet we have
House leader John Boehner proclaiming that "we fought the good fight."
If that was a good fight, I'd hate to see a train wreck. After
17 days, of verbal jousting, threats, tantrums and demands the Republicans gained pretty much nothing
, and the US economy suffered a serious blow in terms of productivity and confidence, and for what? Surely the Republicans must have known that unless they were prepared to go the distance on any, and all of these issues, there could only be one outcome, and that if their bluff was called they would lose, and lose big.
The Republicans may well feel they have made their point
, but at what cost to the US's international standing. Standard and Poor's estimate the shutdown has cost the US economy $24bn or $1.5bn a day, after the agency cut its growth forecast from 3% to 2%. At the end of the day
you don't go to a gun fight with a pea shooter,
but that's what the Republicans went and did. The next few days are likely to be
extremely interesting in Republican circles
after the shambles of this affair, and there is the increased likelihood of a great deal more
polarisation within GOP ranks as tea party members become more entrenched,
and possibly estranged from mainstream party members, as they lick their wounds after striking out badly. Still, look on the bright side;
we've got a nice backlog of economic data to look forward
to and chew over, including some
very important employment data
, and no prospect of a Fed taper this side of 2014, as the Fed tries to make sense of the after effects that this episode has had on the US economy between now and Christmas.
In the UK
we saw another sharp fall in monthly jobless claims for September yesterday while the unemployment rate remained stubbornly at 7.7%. At some point these falls in claims will filter through to the ILO rate and we could well see further speculation about the timing of the next move in rates from the Bank of England.
Consumers still remain under pressure
though as can be seen from the average earnings numbers which dropped to 0.7%, 2% below the rate of inflation. If anything this gap is getting wider, and windfalls aside from Royal Mail shares, and PPI compensation, it will become
increasingly difficult for consumers to drive UK GDP
if this gap is maintained, which could be a concern as we head into Q4. The release today of the
latest retail sales numbers for September
could well reinforce that divide if we don't get the expected recover from August's sharp 0.9% fall. The consensus estimate is for a rise of 0.5%, but given the mild weather, shopping for winter clothing may not have been high on people's list of priorities.
EURUSD
– the key support area continues to remain at 1.3450/60 area, however the price action appears to have the potential to be forming some form of head and shoulders pattern with a redrawn neckline now at 1.3485. Only above the 1.3710 level would argue for a move towards the 1.4000 level. A break below the 1.3450/60 area which acted as support last week would signal a move towards the 1.3320/30 level.
GBPUSD
– yesterday's sharp move below long term trend line support from the 1.4815 lows has seen the pound drop towards the 1.5895 area initially, but we could see further weakness towards 1.5700 if we don't regain the 1.6000 area pretty sharpish. To stabilise we need to see a move back through 1.6020, to retarget the 1.6100 area.
EURGBP
– the 0.8500 area continues to act as a bit of a barrier with the 200 day MA at 0.8524 behind last week's highs. Given last week's unexpected break higher the euro needs to hold above 0.8420 to stabilize and signal a move higher. A move back below the 0.8420 area retargets the 0.8280 level.
USDJPY
– yesterdays break above the daily cloud at 98.65 has seen the US dollar move towards the 99.00 level but it needs to overcome 99.65 trend line resistance from the May highs at 103.75 to push on towards 100.60. For this to unfold we need to stay above 97.60 area. A move back below the 97.60 area retargets the 200 day MA at 96.85.
CMC Markets is an execution only provider. The material (whether or not it states any opinions) is for general information purposes only, and does not take into account your personal circumstances or objectives. Nothing in this material is (or should be considered to be) financial, investment or other advice on which reliance should be placed. No opinion given in the material constitutes a recommendation by CMC Markets or the author that any particular investment, security, transaction or investment strategy is suitable for any specific person.