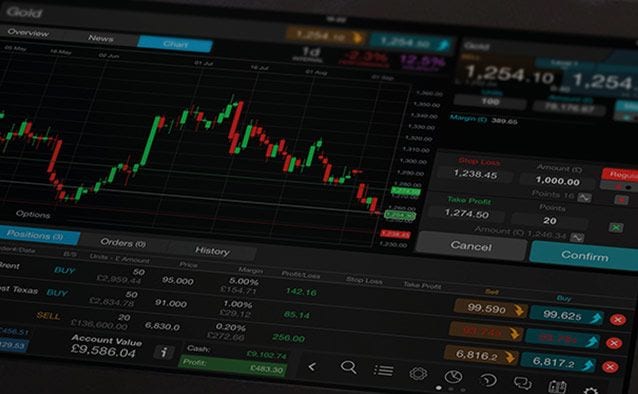 When Mark Carney took over the reins at the Bank of England on the 1st July he probably didn't envisage that his new policy of forward guidance would come under such pressure so soon. The first policy statement of his tenure that the improvement in economic data seen in the run up to July didn't justify the run up in market rates saw the pound drop sharply as investors became nervous that maybe the Bank of England knew something that the markets didn't and sent the pound to its lowest levels against the US dollar in over three years. As the summer has progressed
UK economic data has continued to beat expectations
across all sectors with a recovery in the manufacturing sector, construction and services sectors, and the pound has subsequently recovered.
UK Q2 GDP has already been revised upwards to 0.7%
, while UK car sales rose 12.7% in July with the car industry raising its sales target for 2013 upwards. With the September 63 plate already on forecourts the improvement in this sector is likely to continue as evidence grows that the UK recovery is starting to gain traction.
House prices are also starting to rise strongly again
, helped in no small part by the governments misguided "help to buy" policy, while the weakest parts of the UK economy over the past 5 years are also showing signs of recovery.
According to PMI data this week the manufacturing sector saw output and new orders rise at their fastest rates since 1994
, with demand rising from all corners of the globe as well as here in the UK. Employment components were also encouraging, rising for the fourth month in a row. The only concern came from the fact that
commodity price inflation on input prices pointed a significant up-tick in inflationary pressure
, which doesn't bode well for a speedy reduction in the inflation numbers later on this year. Today's
construction PMI data painted a similarly positive picture
with residential construction being the strongest performing sector. The expansion in output saw its fastest rise since 2007, while construction employment rose for the third month running at a fairly solid pace. With
services PMI
due tomorrow the
likelihood of a strong figure
has increased substantially given the
warm August weather
and the strong showing in the numbers so far this week.
In July we saw the services sector post a 60.2 reading with expectations of a 59.8
reading for August. Given the direction of travel this week that 59.8 estimate could well turn out to be conservative with a good chance we could see a return to levels last seen in January 2007, when we saw a reading of 60.6. Given the recent improvement in the UK economy, the Bank of England could well be in danger of losing credibility if it continues to repeat the line that the recent economic data doesn't support the increase in market rates, particularly if Q3 turns out to be even better than Q2. There is a
worry that Q4 could well be the weakest quarter this year
given that we are likely to see energy price rises while we could also see some slowdown in consumer spending in the lead-up to Christmas after the this year's sun induced summer splurge, as more people stayed at home for their holidays. The Bank of England has cited its knock-outs and there is some evidence that one or other of those could well be triggered well before 2016. It was certainly one of the factors behind Martin Weale's dissent at the last meeting, as he feared that the guidance was set too far out. The next
ILO unemployment numbers are due out on the 11th September
and given the fall seen in the June numbers to 7.4%, there is a good chance that a similar 7.4% reading for July will bring the overall
three month unemployment level down to 7.6% from 7.8%.
If we do get a welcome reduction to 7.6%, then we would only be 0.6% away from the threshold of 7% cited for 2016. We've already seen that the recent jobless claims data has been good and the recent PMI's surveys have also pointed to solid jobs growth across all sectors, which would suggest that another good number is likely for the August number. We've also seen businesses report higher input prices and with the recent rise in oil prices as a result of the tension in the Middle East it appears unlikely that these will help in terms of a drop in inflationary pressure. Whatever happens on
Thursday with respect to the Bank of England
it is unlikely we will see any change in policy and given the current climate it would be a very dangerous policy indeed to weaken the pound at a time of elevated commodity prices, given the amount of oil raw materials the UK imports. Who would have thought that an economic recovery could cause such problems for a central banker, however
ultra-loose monetary policy is always a difficult thing to reverse
, something the Federal Reserve is starting to find out as it looks to time the slowdown of its asset purchase program. On all levels the recovery in the UK economy is a good thing, but there remains a worry that the Bank of England is in danger of being a hostage to fortune with respect to its forward guidance policy, and in the process wait too long before using one of its knock-outs. The worry remains that the current recovery could store up more problems in the future given its reliance in some parts on government funded borrowing and cheap credit.
CMC Markets is an execution only service provider. The material (whether or not it states any opinions) is for general information purposes only, and does not take into account your personal circumstances or objectives. Nothing in this material is (or should be considered to be) financial, investment or other advice on which reliance should be placed. No opinion given in the material constitutes a recommendation by CMC Markets or the author that any particular investment, security, transaction or investment strategy is suitable for any specific person.