It's looking to be a split week for market news. The week starts off with Europe in focus. Spain's Catalonia region is scheduled to hold an independence referendum on Sunday but the federal government is trying to block it, trying to arrest regional leaders and close polling stations. The situation has become such a mess that there is a strong potential this could spark social unrest and if a vote is held, whatever side loses is likely to dispute the results due to all the interference from Madrid.
Sunday developments could spark significant swings in the Euro and the IBEX to start the week. Manufacturing and Service PMI reports from across the continent may have a smaller impact. Later in the week, ECB minutes are due which could attract attention from traders trying to figure out if the ECB will be ready to announce a resumption to QE tapering later this month or not.
As the week progresses, the spotlight moves across the Atlantic to the US and Canada. A number of key data reports are due later in the week including US ADP payrolls Wednesday, trade balances Thursday (which take on added significance with NAFTA talks moving into critical phases), ramping up toward the key US nonfarm payrolls and Canada Labour Fore Survey reports on Friday. USD and CAD could be particularly active around these reports which could influence policy thinking at the FOMC and the Bank of Canada.
Economic/Political news (North America time):
All Week &nbsp China closed for National Day Golden Week holidays
Sunday evening Spain Catalonia independence referendum results
Manufacturing PMI for Japan, Australia, China
Japan Tankan manufacturers survey
Australia inflation
Monday Manufacturing PMI for US, Canada, UK, Germany, etc
US construction spending
&nbsp FOMC Kaplan speaking
Monday evening Australia RBA decision 1.50% no change expected
Tuesday UK construction PMI
Tuesday evening Service PMI for Australia, Japan, etc
Wednesday US ADP payrolls
FOMC Yellen speaking
Service PMI for US, UK, Germany, etc.
Thursday US and Canada trade balance
US factory orders
FOMC Williams George and Harker speaking
ECB meeting minutes
Friday US nonfarm payrolls
Canada employment, Ivey PMI
FOMC Dudley, Kaplan, Bostic speaking
Moodys to issue rating on US sovereign debt no change expected
Saturday FOMC Rosengren speaking
Earnings Reports and Corporate Events:
Wednesday Pepsico
Thursday &nbsp Costco
CMC Markets is an execution only service provider. The material (whether or not it states any opinions) is for general information purposes only, and does not take into account your personal circumstances or objectives. Nothing in this material is (or should be considered to be) financial, investment or other advice on which reliance should be placed. No opinion given in the material constitutes a recommendation by CMC Markets or the author that any particular investment, security, transaction or investment strategy is suitable for any specific person.
CMC Markets Canada Inc. is a member of the Investment Industry Regulatory Organization of Canada and Member-Canadian Investor Protection Fund / Membre-Fonds canadien de protection des épargnants. CFDs are distributed in Canada by CMC Markets Canada Inc. dealer and agent of CMC Markets UK plc. Trading CFDs and FX involves a high degree of risk and investors should be prepared for the risk of losing their entire investment and losing further amounts. CMC Markets is an execution only dealer and does not provide investment advice or recommendations regarding the purchase or sale of any securities.
CFD and FX trading with CMC Markets is only available in jurisdictions in which CMC is registered or exempt from registration, and in Alberta is available to Accredited Investors only. CMC Markets neither solicits nor accepts business or accounts from residents of the United States of America.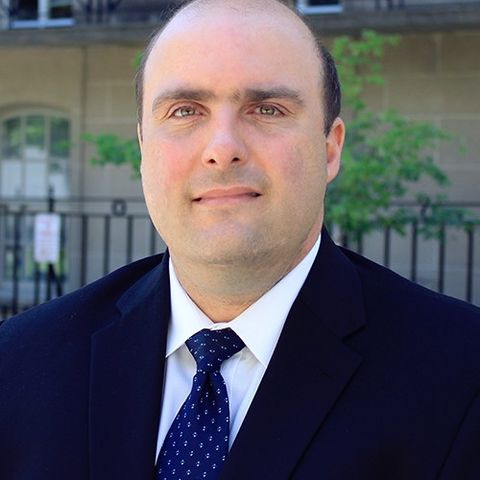 Colin Cieszynski