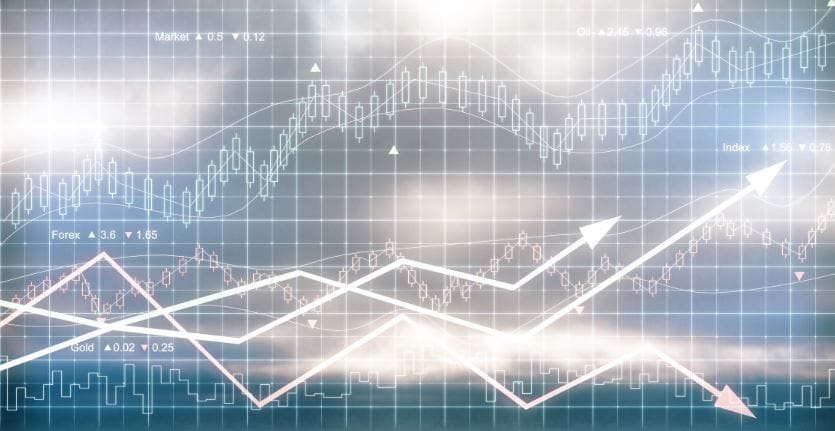 As the calendar turns over from July to August, we may be nearing a tipping point for markets, leaving a seasonal bounce month and heading into the weakest and most volatile time of the year for stocks and commodities, August through October.
Last week, markets appeared to reach a tipping point with the NASDAQ staging a bearish key reversal day, breaking out to a new high then closing sharply lower, and the
Dax
completing a head and shoulders top. While the bears appeared to be gaining strength, the bulls continued to have a case of bad breadth with one stock, Boeing, contributing all of the gains one day.
The bulls haven't completely given up yet, however, defending $1,000 for Amazon.com despite a shockingly poor earnings reports. This week could be the bulls last stand with Apple and Tesla wrapping up earnings season for big technology momentum plays.
It's also a busy week for economic news, headlined by manufacturing PMI plus ADP and nonfarm payrolls for the US. These reports could have a significant impact on currency trading, influencing speculation on when the Fed may start running down its balance sheet and whether or not another US rate hike is in the cards for this year.
The Loonie may be active again this week following on from Friday's stellar Canada GDP report. Canada jobs Friday may stir the pot again on speculation over a potential second Bank of Canada rate hike this year. It's also another big week for Canada earnings headlined by BCE, Thomson Reuters and Canadian Tire.
Overseas there are a number of central bank meetings that could impact currency trading, particularly the Bank of England and Reserve Bank of Australia. It remains to be seen if any other central banks are going to join the US and Canada in raising interest rates.
Although nothing specific is scheduled, political events could flare up and impact the market at any time. Some of the areas of contention include: how Europe may respond to duelling sanctions between the US and Russia, chaos in Venezuela, the inability of the US Congress to agree on anything with the debt ceiling looming and more.
Economic/Political news (North America time):
Sunday evening
Japan industrial production, housing starts, construction, autos
China PMI reports
Monday
US Chicago PMI
Canada producer prices
Monday evening
Manufacturing PMI for Australia, Japan etc
Australia RBA meeting 1.50% no change expected
Tuesday
Manufacturing PMI for US, Canada, UK, Germany, etc
US personal income, construction spending
Germany employment
Eurozone GDP
Tuesday evening
NZ employment
India RBI 6.00% a 0.25% rate cut expected
Wednesday
US ADP payrolls
UK construction PMI
FOMC Mester, Williams speaking
Wednesday evening
Service PMI for Australia, Japan, China, etc
Australia trade balance
Thursday
K Bank of England 0.50% no change expected
Service PMI for UK, US, Germany, etc
US Factory orders
Thursday evening
Friday
US and Canada employment
US and Canada trade balance
Canada Ivey PMI
Earnings Reports:
Monday
none
Tuesday
Apple
Thomson Reuters
Wednesday
Tesla Motors
Time Warner
Prudential Financial
MetLife
Citrix
Symantec
Molson Coors
Kinross Gold
Thursday
Activision Blizzard
Western Union
BCE
Canadian Natural
Enbridge
SNC-Lavalin
Friday
Canadian Tire
CMC Markets is an execution only service provider. The material (whether or not it states any opinions) is for general information purposes only, and does not take into account your personal circumstances or objectives. Nothing in this material is (or should be considered to be) financial, investment or other advice on which reliance should be placed. No opinion given in the material constitutes a recommendation by CMC Markets or the author that any particular investment, security, transaction or investment strategy is suitable for any specific person.
CMC Markets Canada Inc. is a member of the Investment Industry Regulatory Organization of Canada and Member-Canadian Investor Protection Fund / Membre-Fonds canadien de protection des épargnants.
CFD
s are distributed in Canada by CMC Markets Canada Inc. dealer and agent of CMC Markets UK plc. Trading CFDs and FX involves a high degree of risk and investors should be prepared for the risk of losing their entire investment and losing further amounts. CMC Markets is an execution only dealer and does not provide investment advice or recommendations regarding the purchase or sale of any securities.
CFD and FX trading with CMC Markets is only available in jurisdictions in which CMC is registered or exempt from registration, and in Alberta is available to Accredited Investors only. CMC Markets neither solicits nor accepts business or accounts from residents of the United States of America.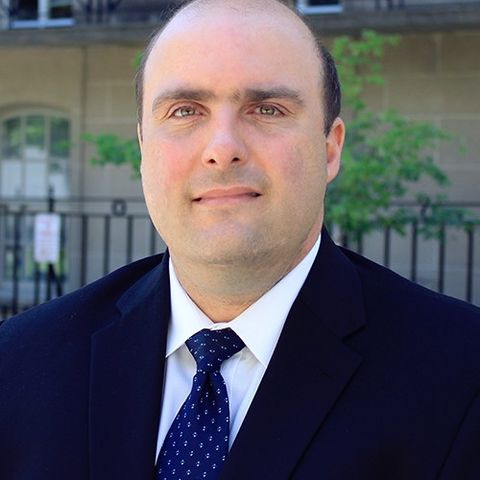 Colin Cieszynski