Even though we're past the peak of earnings season and heading into a quieter week for economic news with PMI and payrolls done for this month, there are still a number of events that could move the markets this week.
Trade relations between the US and China could capture the spotlight. President Trump postponed an announcement of potential trade related actions against China but this could come back any time, perhaps after China announces its trade figures. China trade data tends to impact trading in commodities, resource stocks and resource currencies.
Crude oil may remain active through the week with OPEC and Non-OPEC countries discussing compliance with their program of production cuts. Meanwhile the usual inventory reports may provide an indication of supply/demand trends outside of OPEC and Russia.
We're past the peak of earnings season but even though many US large caps and big tech names are done, there are a ton of reports due from small and mid-cap companies. The reaction to these reports may indicate whether the bull market of recent months has any legs left or not.
It's a big week for earnings from Canadian companies, headlined by the big insurers on Wednesday. Some US life insurers have put up really big numbers this quarter so we will see if this spills over into Canada as well. Valeant results (due Tuesday) often spark trading activity while guidance from Canadian Tire Thursday and Magna on Friday may also attract interest from traders in the wake of last week's disappointing US auto sales.
The big day for US earnings in Thursday with the first set of numbers from major retailers led by Macys and Nordstrom following a quarter that saw a ton of store closures. Snap and Nvidia results could attract attention from technology traders.
Economic/Political news (North America time):
TBA President Trump could announce trade sanctions against China at any
time this week (or not)
Monday Canada holiday
OPEC/Non-OPEC meeting on compliance with production quotas
FOMC Kashkari speaking
Monday evening China trade balance
Tuesday Canada housing starts
Germany trade balance
Tuesday evening China inflation
Wednesday US DOE energy inventories
Wednesday evening RBNZ interest rate 1.75% no change expected
Thursday Canada new house prices
US producer prices
FOMC Dudley speaking
UK trade balance, industrial production
Thursday evening NZ manufacturing PMI
Friday US consumer prices
&nbsp FOMC Kaplan, Kashkari speaking
Earnings Reports:
Monday CBS
Tuesday Walt Disney
Valeant Pharmaceuticals
Wednesday Manulife Financial
Sun Life Financial
Agrium
Thursday Canadian Tire
&nbsp Macy's
Nordstrom
Nvidia
Snap
Friday Magna International
Telus
CMC Markets is an execution only service provider. The material (whether or not it states any opinions) is for general information purposes only, and does not take into account your personal circumstances or objectives. Nothing in this material is (or should be considered to be) financial, investment or other advice on which reliance should be placed. No opinion given in the material constitutes a recommendation by CMC Markets or the author that any particular investment, security, transaction or investment strategy is suitable for any specific person.
CMC Markets Canada Inc. is a member of the Investment Industry Regulatory Organization of Canada and Member-Canadian Investor Protection Fund / Membre-Fonds canadien de protection des épargnants. CFDs are distributed in Canada by CMC Markets Canada Inc. dealer and agent of CMC Markets UK plc. Trading CFDs and FX involves a high degree of risk and investors should be prepared for the risk of losing their entire investment and losing further amounts. CMC Markets is an execution only dealer and does not provide investment advice or recommendations regarding the purchase or sale of any securities.
CFD and FX trading with CMC Markets is only available in jurisdictions in which CMC is registered or exempt from registration, and in Alberta is available to Accredited Investors only. CMC Markets neither solicits nor accepts business or accounts from residents of the United States of America.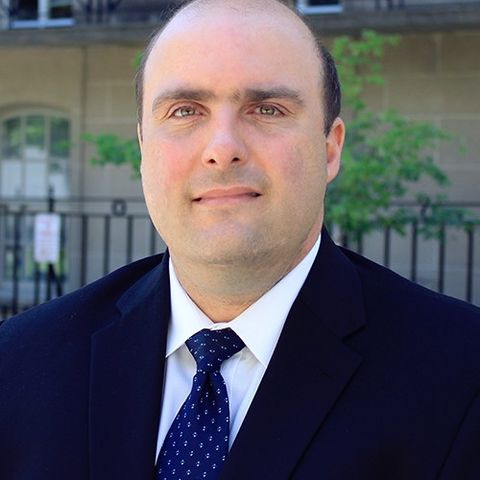 Colin Cieszynski