The last week of summer vacation is likely to be a busy one for North American markets between the Hurricane Harvey disaster and a flood of pre-holiday economic news.
Hurricane Harvey continues to sit over South Texas dumping torrential rains on Houston, the centre of the US energy industry. In addition to offshore production being shut in, as is common during Gulf hurricanes, major Gulf Coast refineries are shut in as well. The problem with this storm is that instead of driving inland, it remains stuck over the coast, and until it blows over, it's unclear when energy facilities will come back on line.
The street may focus even more than usual on energy inventories in the coming weeks and these reports may be even more volatile than usual due to the hurricane impact. In addition to industry data, anecdotal reports and official announcements from affected companies could also more energy related markets.
It's also a big week for economic news. Friday may be particularly busy with nonfarm payrolls and manufacturing PMI due just before the upcoming long weekend in the US and Canada. Other major announcements due the week include: US and Canada GDP updates, Chicago PMI, manufacturing PMI reports for other countries and the remaining Canadian bank earnings.
Coming out of an uneventful Jackson Hole Fed conference, currency traders may view data through the lens of what it could mean for the upcoming Fed meeting. The street seems to think the Fed could start normalizing its balance sheet in September and raise rates again in December. I still think that with all the political turmoil out there, budget and tax reform negotiations coming and the US about to hit its debt ceiling, the risk of a government shutdown in October remains high. The last time the US government shut down in 2013, the Fec postponed the start of QE tapering to December from September and another delay to the Fed's plans appears likely to me.
Economic/Political news (North America time):
Monday evening Japan employment
Tuesday Canada producer prices
Tuesday evening US API energy inventories
Japan retail sales
Wednesday US ADP Payrolls, GDP update
US DOE energy inventories
Wednesday evening China manufacturing and non-manufacturing PMI
&nbsp Japan industrial production, housing starts, construction
Thursday Canada Monthly GDP
US personal income, core PCE inflation
US Chicago PMI
Thursday evening Manufacturing PMI for Australia, Japan etc.
Friday Manufacturing PMI for US, Canada, UK, Germany etc
US nonfarm payrolls
TBA Developments related to Hurricane Harvey and energy production/refining
Ongoing &nbsp NAFTA and Brexit talks continue
Earnings Reports:
Earnings Reports are due from the remaining Canadian banks this week.
CMC Markets is an execution only service provider. The material (whether or not it states any opinions) is for general information purposes only, and does not take into account your personal circumstances or objectives. Nothing in this material is (or should be considered to be) financial, investment or other advice on which reliance should be placed. No opinion given in the material constitutes a recommendation by CMC Markets or the author that any particular investment, security, transaction or investment strategy is suitable for any specific person.
CMC Markets Canada Inc. is a member of the Investment Industry Regulatory Organization of Canada and Member-Canadian Investor Protection Fund / Membre-Fonds canadien de protection des épargnants. CFDs are distributed in Canada by CMC Markets Canada Inc. dealer and agent of CMC Markets UK plc. Trading CFDs and FX involves a high degree of risk and investors should be prepared for the risk of losing their entire investment and losing further amounts. CMC Markets is an execution only dealer and does not provide investment advice or recommendations regarding the purchase or sale of any securities.
CFD and FX trading with CMC Markets is only available in jurisdictions in which CMC is registered or exempt from registration, and in Alberta is available to Accredited Investors only. CMC Markets neither solicits nor accepts business or accounts from residents of the United States of America.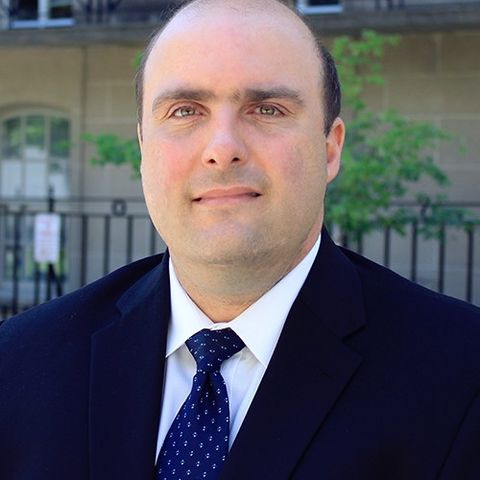 Colin Cieszynski