When Netflix was founded all the way back in 1997, in California, video streaming was a rather quaint concept, at a time when companies like Blockbuster and LoveFilm dominated the video market, by way of physical rental and return.
Netflix vs Amazon
In 2002, Netflix floated on the US stock market, selling 5.5m shares at a price of $15 a share, raising $82.5m in the process. Over three years later,
Amazon
launched Amazon Video, an on-demand service that sowed the early seeds of what was set to become a two-horse race between the two to launch an online streaming service.
Netflix expands rapidly
In 2007 this became a reality, when Netflix announced it was going to launch one of the first streaming services for PCs, and in so doing changed the rules of the game for ever. Netflix built on this by launching streaming services all over the world from September 2010, particularly focusing on South American markets, before starting its expansion into Europe, launching in the UK and Ireland in early 2011.
For most of the last 10 years, Netflix and Amazon have had an almost free run at the online streaming market. Over the last two or three years, however, a lot of other companies – some with very deep pockets – have woken up to the potential of delivering programming and films, not only to PCs but other portable devices, as well as Smart TVs.
Somewhat bizarrely, it was
Apple
and
Google
who came up with the mechanism to deliver this content, when they formed their respective app stores in 2008, with the Netflix app hitting the Android store in 2011.
Major film studios enter the fray
Apple's attempt to take on the online market was hampered by its insistence on having a separate bit of kit, and as such the company was slow to spot the benefits of the streaming market. In the last two years all of this has changed though, as the major film studios, who were originally providers of content to Netflix, woke up to the value of monetising their own content.
At the end of last year, both Apple and
Disney
launched their own streaming service, bringing a greater element of competition to the streaming sector, and in so doing, opening up the prospect that the dominance so enjoyed by Netflix over the past few years could come under pressure. It can't be a coincidence that both Apple and Disney have priced their own streaming services, and have them below Netflix's subscription prices, in an attempt to put the squeeze on its margins.
Trade on our Streaming Media basket
To get exposure to this new sector and all of its new opportunities, we've launched a Streaming Media basket, which contains 10 major players in this exciting new industry, including Amazon, Apple, Disney and Netflix.
Alphabet Inc – Class A
Launched in February 2017, YouTube TV is a mix of live TV, video-on-demand and DVR features. It's a TV and movie-streaming service using YouTube's interface. The YouTube TV channels list includes more than 70 live TV channels, based on region, and content from the YouTube Originals channel. Alphabet also has the Google Play Movies app, another HD video on-demand service, which acts as a device for downloading and storing films and digital copies. It works on a similar basis to the Apple TV app, integrating other streaming services to coordinate disparate content providers under one umbrella.
Amazon
Amazon's on-demand video streaming service was launched in 2006, and added as a Prime subscriber benefit for UK customers in 2014.
Apple
Apple launched its on-demand streaming TV service, Apple TV+, in November 2019, offering a year's free subscription to users who purchase a new Apple device. Apple offers a raft of original TV shows and films.
Disney
Disney released Disney+ to the US, Canada and Netherlands in November 2019, with its UK release taking place in March 2020. With over 50m subscriptions in its first five months, Disney appears to be making great strides in cementing a place in the online streaming space. Disney's content is primarily films and shows produced by Walt Disney Studios and Walt Disney Television, including its own brands like Marvel, Pixar and Star Wars.
Netflix
The original provider in the streaming space, Netflix offers a huge range of TV shows, films and its own content, and now has over 148m paid subscriptions worldwide.
Roku
California-based Roku manufactures a variety of digital media players, enabling customers to access internet-streamed video or audio services via TVs. Roku's media-streaming devices run on Roku software. The company's released its first product — the Roku DVP —in 2008.
The remaining four firms in the Streaming Media basket, AT&T, Comcast, Fox Corp and ViacomCBS, each have a 2.5% share in the basket.
Why trade on streaming media?
With the recent global launch of Disney+ and its 24 March arrival in the UK, Ireland, Germany, France and other European nations – and with a mid-2020 launch scheduled for more European countries – the battleground is hotting up. Subscribers will be able to watch a host of Star Wars, Disney and Marvel content, essentially anything either Disney-related or Disney-owned.
And the European launch comes at a time when, due to the global coronavirus crisis, more people than ever are spending time at home either self-isolating or practising social distancing measures as governments battle to control the spread of the virus.
The bullish stance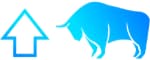 Greater numbers of people that ever are using streaming content as their preferred means of consuming programmes
Consumers are able to stream media in a large variety of ways, which means people have lots of choice and the means readily-available to be able to access and watch shows
More providers are entering the market, driving up competition and potentially pushing down prices
The bearish view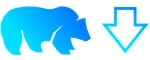 As more providers enter the market, each platform's overall programme quality could become more disperse, potentially driving some customers away if they don't feel they are receiving value for money
Consumers are unlikely to have more than one streaming media subscription due to the costs involved
Streaming services' global energy consumption increased by 84% in 2019 to 451,000 megawatt hours – which is the equivalent of powering 40,000 average US homes for a year. Digital technologies now account for more carbon emissions than the aerospace industry, according to a study by the Shift Project
Streaming Media is one of
17 trending share baskets
you can now trade on. Trading share baskets allows you to diversify your risk, so a sharp movement in one company's share price doesn't have a disproportionate effect on the overall holding.
Trade on Share Baskets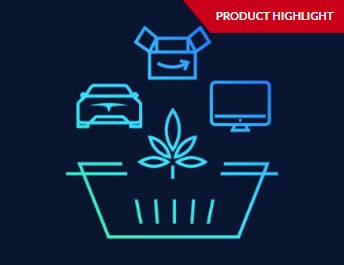 Get exposure to trending industry themes with share baskets:
Find out more about the Streaming Media basket

CMC Markets er en 'execution-only service' leverandør. Dette materialet (uansett om det uttaler seg om meninger eller ikke) er kun til generell informasjon, og tar ikke hensyn til dine personlige forhold eller mål. Ingenting i dette materialet er (eller bør anses å være) økonomiske, investeringer eller andre råd som avhengighet bør plasseres på. Ingen mening gitt i materialet utgjør en anbefaling fra CMC Markets eller forfatteren om at en bestemt investering, sikkerhet, transaksjon eller investeringsstrategi. Denne informasjonen er ikke utarbeidet i samsvar med regelverket for investeringsanalyser. Selv om vi ikke uttrykkelig er forhindret fra å opptre før vi har gitt dette innholdet, prøver vi ikke å dra nytte av det før det blir formidlet.