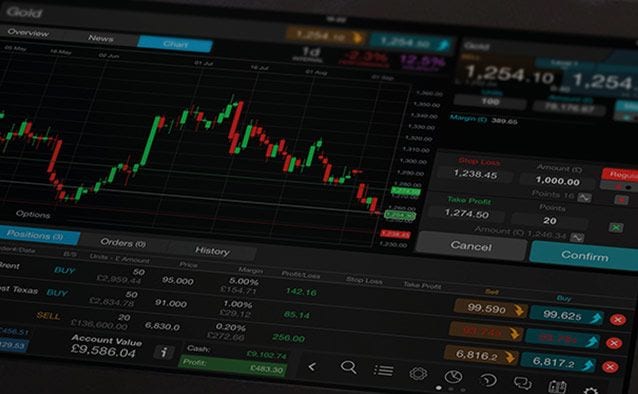 While falling oil prices are a boon for the hard pressed consumer who has seen their incomes squeezed in the last five years, they are anything but for central bankers who worry about the effects a continued slide will have on their cherished inflation targets. It certainly
doesn't make ECB President Mario Draghi's job any easier
as he looks to try and prevent a deflationary effect on prices in the euro area, as we saw Spanish and German CPI numbers slip back further yesterday, aided by falling commodity prices.
Brent oil prices plunged to their biggest one day loss since 2011 yesterday
, touching $71.25 at one point before rebounding after OPEC left production quotas unchanged. I'm sure
Draghi was hoping secretly that OPEC would give him a helping hand
by announcing deep production cuts at the conclusion of yesterday's OPEC meeting in Vienna. Given the earlier comments from the Saudi Arabian oil minister earlier in the week that never looked likely, as
OPEC oil ministers reluctantly accepted the fact that the rules of the game had changed
and their ability to influence the direction of global oil prices had been diminished by the shale oil revolution in the US and Russia's determination to try and raise as much cash as possible for its shaky economy. The new reality is
the US one of the largest oil producers in the world which they weren't beforehand,
and as such the balance of power has shifted with OPEC, Russia and the US as the largest producers of crude oil, which means that OPEC now only control about one third of global oil production. As such
we could well see Brent prices drop towards $60 a barrel
, a level that Rosneft chief Igor Sechin suggested could be seen early next year, and a level that could well cause some major financial problems to some US shale producers as well as a lot of OPEC members. With demand slowing and the
US importing less oil from abroad, OPEC still needs to sell the same amount of oil,
but now one of its major buyers, the US is now almost self-sufficient. If OPEC had cut production the US and Russia would not have been bound by these curbs and it's doubtful Russia would have abided by them anyway as they need the money as their economy is struggling. Ultimately
the US wants to squeeze Russia due to its position as a major oil producer,
particularly in light of what's going on in Ukraine. Russia wants to squeeze some of the more highly leveraged US shale producers as shale's break even prices can be generally higher, and therefore a lower oil price will squeeze their margins. A classic Mexican stand-off to see who can do the most damage, or a crazy game of Russian Roulette to see who blinks and cuts production first. This of course is
great news for hard pressed consumers and businesses,
who have had to deal with five years of above inflation energy price rises and now can hope to see their energy costs decrease, which should free up some extra cash in the lead-up to Christmas. With
Black Friday getting underway the net effect of lower fuel prices should fuel some extra consumer spending in the lead-up to Christmas
as the consumer led part of the economy gets its own significant fiscal boost, and could well be more significant than any central bank action we've seen in the past five years.
Today's EU CPI numbers are likely to reflect the lower CPI readings seen earlier this week,
and are likely to raise the stakes further on the ECB to look at enacting further measures to try and stop this down draft in prices. This morning's number for November is expected to slip back further from the previous 0.4% reading with an expectation of a 0.3% print, but given the weakness in yesterday's numbers we could well see 0.2%, pushing the ECB further into a corner of their own making.
Italian CPI is also expected to show a decline of 0.3%,
while the unemployment rate for October is expected to remain stuck at 12.6%.
EU unemployment for October
is expected to stay unchanged at 11.5%..
EURUSD
– we've drifted back from trend line resistance trend line resistance at 1.2540 from the October highs at 1.2887 but have so far managed to hold above 1.2450, which needs to hold to keep the rebound going towards 1.2600. A move below 1.2450 retargets the lows at 1.2355. We need to move below 1.2350 level to target a move towards the 1.2040 level.
GBPUSD
– we've seen the pound drift back after Wednesday's peak at 1.5826, and we have drifted back briefly below the 1.5725 level which is a concern. A drop below 1.5700 could well negate the possibility of a push back towards the 1.5885 level. A move below 1.5700 has the potential to retarget the twin lows at 1.5590.
EURGBP
– currently trading within a range of 0.7900 and the highs this week at 0.7950. While below the 200 day MA at 0.8045 as well as trend line resistance from the September highs at 0.8030, the risk remains for a fresh move lower, back towards the 0.7870 level.
USDJPY
– the inability to rally strongly on some fairly good US numbers in the past two days suggests we could be set for a pullback. A move below 117.30 argues for a move towards 116.20. The US dollar still appears to be well supported for its move towards 120.00 on the dips with 115.40/45, the low last week likely to be a key support if we get there.
CMC Markets is an execution only provider. The material (whether or not it states any opinions) is for general information purposes only, and does not take into account your personal circumstances or objectives. Nothing in this material is (or should be considered to be) financial, investment or other advice on which reliance should be placed. No opinion given in the material constitutes a recommendation by CMC Markets or the author that any particular investment, security, transaction or investment strategy is suitable for any specific person.