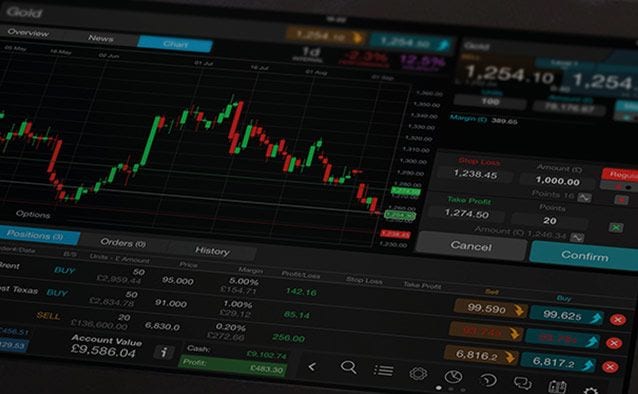 It's somewhat surprising that in the wake of a week of record highs in global markets that concerns remain about the resilience of the global economy and the prospects for growth in 2015. We've certainly seen
markets maintain their ability to shrug off all manner of concerns and tail risks despite events in Ukraine, Russia and Greece
, as well as the Middle East to give investors pause, as the FTSE100, German DAX and US markets hit record highs, and that's even before we consider events in China, and the possibility of a slowdown there. Over the weekend the
Chinese central bank acknowledged these concerns as it became the 17th central bank this year to ease monetary policy by
reducing its headline rate by 0.25% to 5.35% as it seeks to engineer a soft landing for its slowing economy, against a backdrop of falling prices. These
tail risks remain an ever present threat but investors for now appear content to ignore them as recent economic data appears to be showing some signs of recovery
. It would be a mistake, however to put this down to central bank efforts to boost economic growth, as it is more likely that the stimulus has come about as a result in the recent fall in oil and food prices. Over the weekend we saw
a slight improvement in some of the most recent Chinese manufacturing data,
but at best it showed an economy that was stagnating as opposed to growing, and this is likely to see Chinese authorities downgrade their growth forecasts for the Chinese economy to 7% this year, its lowest levels for years.
Concerns about the fall in prices look set to remain in sharp focus
this week with the latest policy announcements from the Australian central bank, as well as the Bank of England, and the European Central Bank, who will be publishing their latest economic forecasts later this week, at around the same time that recently announced QE program is set to get under way. The pressure is
set to remain on Greece this week to prove its reform commitment
as concerns continue to grow about how it intends to fund itself in the weeks between now and June after its bailout extension was approved in the German parliament on Friday. The Greek government still needs to implement a number of reforms and will need to make up to €4bn of loan repayments by the end of this month, money that it currently does not appear to have. This morning we will be
getting the final manufacturing PMI numbers for February for Spain, Germany, Italy and France
, and these numbers are expected to confirm that Spain and Germany continue to outperform with numbers of 55.2 and 50.9, while Italy and France continue to struggle with readings of 50 and 47.7 respectively. We also will be getting sight of the
latest unemployment numbers from Italy and Europe with both set to remain at eye wateringly high levels of 12.9% and 11.4%
, while CPI inflation is set to fall further into negative territory at -0.6%, reinforcing this week's start of QE by the ECB. The
UK economy is also expected to continue to remain resilient in Q1,
with a similar positive February manufacturing sector reading of 53.4, an improvement from 53. The latest
lending data for January is also expected to show a pick-up
as lower oil prices give a boost to consumer confidence and encourage a pickup in credit figures as mortgage approvals and consumer credit get a boost on the back of reduced concerns about a rise in interest rates. The
US economy is also expected to be in focus this week
when we get to learn the
latest employment data
on Friday as worries start to rise that the economy in the US may not be as resilient as originally thought. This fear was reinforced on Friday with a
disastrous drop into contraction the latest Chicago manufacturing number for February to 45.8 from 59.4
. If this is translated into a similar fall in the ISM manufacturing number today, which it well might, then we can expect to hear concerns about a slowdown in the US economy start to gain traction. Expectations are for a figure of 53.2, but the main focus will be on the inflation data, or PCE which the Fed uses as its inflation benchmark, which is expected to tick up to 0.1% for January.
EURUSD
– last weeks close below 1.1200 opens up the possibility of a move towards 1.0800 for the euro, as the prospect of any sort of rebound diminish. The close below this key level on a monthly basis is a significantly negative development, but we need to push below 1.1090 and the January lows to target an imminent move lower. Resistance remains back near last week's high at 1.1450 and we need a close back above here to stabilise.
GBPUSD
– currently finding support at 1.5380 we need to hold above 1.5280 to keep the upside progress we've seen since the January lows intact. Last week's key day reversal remains a concern but only a move below 1.5280 argues for a move back to 1.5000. Resistance sits at 1.5480 and behind that at 1.5570.
EURGBP
– the pressure on the downside remains as we hit the 0.7250 last week, with the prospect of more losses to come, towards 0.7105. The 0.7460 level remains a key resistance on the topside and while we could get a rebound, the risk remains for further losses. If we push below here then we could well see further losses towards 0.7000.
USDJPY
– the US dollar continues to ping pong within its recent range rebounding from 118.60 earlier this week. The 119.80 level this week remains a key obstacle for a return to the high 120.00's.
CMC Markets is an execution only service provider. The material (whether or not it states any opinions) is for general information purposes only, and does not take into account your personal circumstances or objectives. Nothing in this material is (or should be considered to be) financial, investment or other advice on which reliance should be placed. No opinion given in the material constitutes a recommendation by CMC Markets or the author that any particular investment, security, transaction or investment strategy is suitable for any specific person.