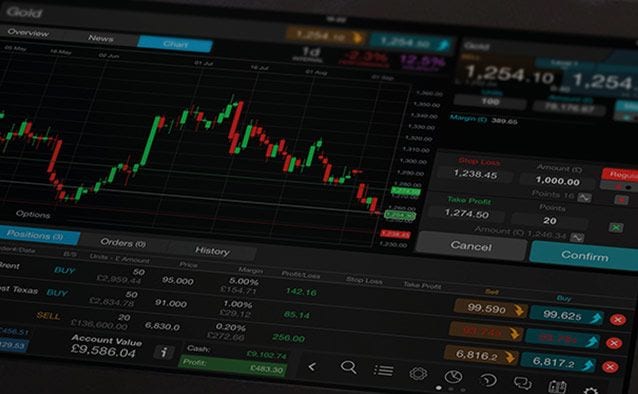 European markets started this year not far from the levels they started last year, with the
FTSE
100 down 3% and the DAX up 2%, with expectations for gains in the year ahead this time last year, not dissimilar to some of the estimates today.
How well markets perform this year will be once again about how accommodative central banks continue to be in 2015
, as well as how much of a boost the recent slide in oil prices has given and will continue to give to growth prospects not only here in the UK, but also in Europe as well, particularly since it is one of the UK's key trading partners.
As far as central banks are concerned looking back at market expectations for last year it is surprising at how little the narrative has changed
. This time last year investors were speculating about when to expect further easing from the European Central Bank as well as hanging on every word uttered by the ECB President against a backdrop of weakening economic data and concerns about deflation. Fridays
manufacturing data for December across Europe certainly point to the prospect of continued economic weakness
, though Germany and Spain continue to remain in expansion territory. The m
ain difference this year, unlike last year is that most of the speculation now is about when the ECB might begin its long anticipated sovereign bond buying program
, particularly so given how Draghi's comments on Friday appear to have been interpreted. Throw in the prospect of renewed concerns about a Greek exit to the euro area and we could well be all the way back in 2012, when there was the very real prospect that Greece would be allowed to leave the euro.
Back in 2012 the prospect of such a scenario playing out had the euro in freefall
until Draghi uttered those immortal words that the ECB would do what it takes to preserve the euro and "believe me it will be enough".
Fast forward to 2015 and it would appear that investors, as well as politicians appear to be much more sanguine about the prospect of this playing out
, if the weekend headlines out of Germany are to be believed. It has been claimed that some German officials appear confident that a Greece exit from the euro area could well be contained, if the upcoming Greek general election were to raise the very real prospect of a Syriza led administration tearing up the existing bailout arrangements. This does seem
rather naïve given how much effort has gone into the narrative about the euro being irreversible over the last few years
, and would open up the very real prospect of further departures on the basis of precedent, particularly if the country in question were to flourish outside the euro. Even so,
a "Grexit" scenario appears to be being treated as an outlier by markets for the moment
as investors gear up for some further easing at this month's ECB meeting on January 22nd. Even allowing for Draghi's comments on Friday and the fact that bond market yields have continued to plunge, the prospect of the announcement of a bond buying plan at this month's meeting would seem premature given that the Greek election takes place three days later. For now
the narrative appears to be doing the job with respect to lowering borrowing costs and could well continue to do so for a few more weeks yet
, particularly if the falling oil price serves to act as an economic booster in the first quarter. This week's EU inflation data is likely to reinforce this narrative as well as continuing the tug of war on the ECB governing council as to how much the current decline in prices is down to the slide in oil prices, and how much it is down to structural issues. Over the other side of the pond
US markets once again outperformed last year
, and while they had a mixed start on Friday with slightly weaker than expected manufacturing data, the fact that
prices data also slid
, suggests that a rate rise remains some way off. We could well get some extra colour on that debate with the release of the latest Fed minutes on Wednesday. This week's
December US employment report
is widely expected to help reinforce the belief that the US economy is starting to motor, particularly after last month's outstanding upward Q3 GDP revision.
EURUSD
– we've finally closed below the 200 month MA which had kept a floor under every euro decline since 2005. This break now potentially opens up a move towards the 2010 lows at 1.1875, initially and then a move towards 1.1500 after breaking below the 2012 lows at 1.2040. We need to close back above the 200 month MA at 1.2240 to stabilise in the short term, and given current momentum that looks a big ask.
GBPUSD
– we look to be heading towards trend line support at 1.5245 from the January 2009 lows at 1.3500. The break below the December lows at 1.5480 was the remaining obstacle to this scenario playing out. We need to push back above 1.5500 to stabilise. A move below 1.5220 opens up the prospect of a retest of the 2013 lows at 1.4810.
EURGBP
– having briefly made a six year low last week at 0.7744 the euro pulled back quite sharply with a key reversal day on Friday suggesting the potential for a short squeeze back towards 0.7930. For this to unfold we need to push back through the 0.7870 area.
USDJPY
– after being rebuffed at 122 in December the US dollar appears set for a retest but needs to push through 120.80 first. A retest of the 115.60 level remains a possibility while below these key levels given the bearish engulfing week a few weeks ago. A move back below 117.80 argues for move back towards the lows last month at 115.60.
CMC Markets is an execution only provider. The material (whether or not it states any opinions) is for general information purposes only, and does not take into account your personal circumstances or objectives. Nothing in this material is (or should be considered to be) financial, investment or other advice on which reliance should be placed. No opinion given in the material constitutes a recommendation by CMC Markets or the author that any particular investment, security, transaction or investment strategy is suitable for any specific person.