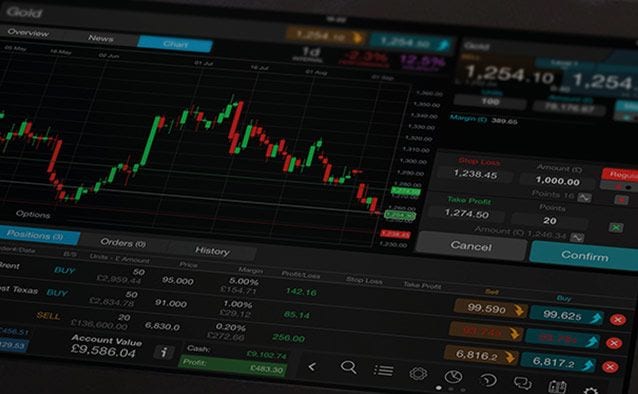 The out performance of US equity markets continued yesterday with
another new record for the S&P500 as US investors stayed upbeat in the wake of recent earnings reports
, as the index looked to close in on that elusive 2,000 level. Geopolitical concerns continued to be pushed aside, despite further clashes between separatists and the Ukraine military. Be that as it may
European markets remain much less exuberant and given what's happening on their Eastern borders it's not hard to see why
, and that's before you factor in a weak and feeble economic recovery. Earlier this week the
German Bundesbank, in its July monthly report, expressed its belief that economic growth in Germany had more or less stagnated in Q2.
This rather frank admission merely serves to underscore recent concerns about a lot of the weak economic data, not only out of Germany in recent months, but also from around the broader euro area. The
sharp drops seen in May industrial production data across the board have been dismissed in some quarters as a consequence of the number of bank holidays in that month
, which might be plausible if it weren't for weaknesses in other areas of the economy. The fact is that along with geopolitical concerns economic activity continues to slow as the recent steps by the ECB show little signs of manifesting themselves in the real economy. While the
Bundesbank may have been more positive about the rest of the year,
it is hard to see how they can be, given that the same factors that were a drag on economic activity in Q2 are from being resolved, which means it stands to reason that they are likely to continue to be a drag through the rest of the year. Given last week's events in Ukraine the
likelihood of a normalisation in economic activity between Russia and Germany remains slim,
and could well get worse if more sanctions are imposed, which seems likely, given Europe's weak response so far. Today's
preliminary manufacturing and services PMI data for July from both France and Germany could well reinforce the weak narrative for Q3
with French data expected to remain firmly in contraction territory at 48 and 48.2 respectively. German data is also expected to weaken slightly though it still remains fairly robust at 51.9 for manufacturing and 54.5 for services. The only bright spot, if you can call it that, is that
Spanish unemployment is expected to show a drop to 25% from 25.9%
, but that's likely to be small comfort to the remainder of the workforce who remain unemployed, with a youth rate well north of 50%. While the
economic recovery in Europe continues to remain weak
the inevitable side effect of that is likely to trickle through to the UK's recovery, which still nevertheless remains fairly robust, though it has started to plateau a little, if recent data has been any guide. This recent
plateau effect would appear to explain the recent weakness in sterling
as the market starts to realise that a potential rate hike this year is not the done deal many thought it was a few weeks ago. Yesterday's Bank of England minutes certainly didn't add any colour to the debate, with the central bank remaining concerned about the lacklustre nature of recent wages data, which continues to lag well behind inflation.
Retail sales for June
are expected to recover somewhat after the weak May reading of -0.5%, with a rise of 0.3% expected, though the bounce back may well have been hindered by England's early exit from the football World Cup. It is still expected to be a
more positive quarter than Q1
, which showed a net decline in retail of -0.4%, with a net gain of 0.8% if June's numbers come in as expected, and there are no revisions. In the US
weekly jobless claims
are expected to come in at 307k, slightly up from 302k.
EURUSD
– the euro continues to look weak pushing below the 1.3500 level and breaking below the lows this year at 1.3477. This failing momentum suggests we could well see a slow drift lower towards 1.3300, and the November lows. A move back through 1.3570 is required for a retest of 1.3640.
GBPUSD
– we've seen the pound continue to drift lower as it heads towards trend line support from the 1.4800 lows last year, which currently comes in at 1.6995. Below that we also have support at 1.6925. In the near term we need a move through 1.7200 to argue for further gains towards 1.7330. 1.7330 is the 50% retracement of the decline from the 2007 highs at 2.1160 and the lows at 1.3500 in 2009.
EURGBP
– despite a marginal new low at 0.7874 yesterday the euro has rebounded a little. The pressure remains for a move towards 0.7780, with any rebound needing to overcome the 0.7960 level to stabilise in the short term.
USDJPY
– the pressure appears to be building up on the downside and a move towards 100.60 while below the 101.80 level. It would take a move through 101.80 to target the range highs just below 103.00.
CMC Markets is an execution only provider. The material (whether or not it states any opinions) is for general information purposes only, and does not take into account your personal circumstances or objectives. Nothing in this material is (or should be considered to be) financial, investment or other advice on which reliance should be placed. No opinion given in the material constitutes a recommendation by CMC Markets or the author that any particular investment, security, transaction or investment strategy is suitable for any specific person.