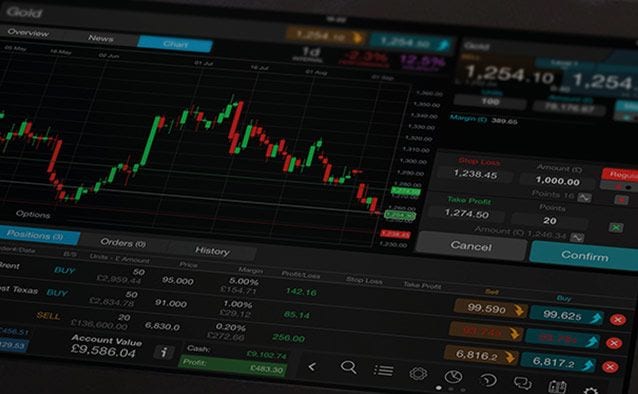 If nothing else, last week's volatility has shaken a number of investors out of a long running complacency that all was well with the world, and in particular with stock markets, and their valuations. While we still
closed lower for the fourth week in succession
the resulting snap back on Thursday and Friday will inevitably have made
the bears much more cautious about being caught out again
, and that could well put a short term floor under markets in the short term. It will also have
emboldened the bulls in the market
, that irrespective of whether the data is good or bad, in the belief that central banks have their backs, and that stock markets could well resume their upward momentum. Life and markets, in my experience are rarely that simple, and the bulls could well find themselves in for a rude awakening, if they return to their previous naïve complacency. Even allowing for last week's sharp snapback the
underlying reasons behind the sharp falls remain unresolved, irrespective of whether the Federal Reserve chooses to extend its QE program beyond the end of this mont
h as suggested by the St. Louis Fed's James Bullard last week, and that is by no means a given, particular as Bullard doesn't even have a vote on the committee. One thing that did come out of last week's volatility was the
realisation that interest rates were unlikely to be raised any time soon
, but if anyone seriously believed that was likely to happen obviously hasn't been paying attention to recent economic numbers, or the inflation data and the declines in oil prices since June. These
concerns about a recession in Europe haven't gone away and neither have concerns about a slowdown in China
, both of which are likely to get further confirmation later this week as we get a raft of economic releases, that are likely to reinforce the reasons behind last week's early declines.
First off this week on Tuesday the latest Q3 GDP data from China is expected to show that Chinese growth slowed from 7.5% to 7.2%
, while retail sales in September are expected to continue to slow, though industrial production is expected to improve slightly, in essence showing that the Chinese economy remains a long way away from rebalancing towards domestic consumption. Towards the end of the week the
latest manufacturing and services PMI's from France and Germany are expected to show further signs of weakening
, reinforcing the negative narrative for Europe's two largest economies, as they squabble over France's insistence that it should be made an exception of in the fiscal compact, as it struggles to meet its deficit targets. The
UK economy is also expected to be in focus this week in the aftermath of Bank of England chief economist Andrew Haldane's intervention on Friday
when he suggested interest rates may have to stay lower for longer. One key question surrounding this intervention will be whether the two dissenters on the MPC, McCafferty and Weale, reverse their votes for a rate rise in light of some of the more recent data, when the latest minutes of the most recent Bank of England meeting are released. Also due at the end of the week we get to see the
latest snapshot of the UK economy in Q3 with GDP
expected to slow slightly from 0.9% in Q2 to 0.7%.
EURUSD
– the euro looks to be building up for a potential rebound with trend line support from the recent lows at 1.2675. We need to clear 1.2900 and last week's high to target a deeper move towards 1.3000. A move back below 1.2670 could well herald a retest of the 1.2570 level. Below 1.2570 argues for a retest of the 1.2500 level and then 1.2400.
GBPUSD
– the pound appears to be building up for a potential rebound in a descending wedge, which a break of 1.6130 could well prompt a sharp move towards 1.6220/30. We have also trend line resistance at 1.6240 from the highs in June and this needs to break to mitigate the downward momentum and prevent a move towards 1.5720.
EURGBP
–last week's short squeeze saw the euro stall out just short of the 0.8070 resistance and fall back sharply below the 0.8000 level as the currency looks to swing back towards support at 0.7920. The potential bearish reversal could well see us move back below last Tuesday's low at 0.7905, which could then see us head back towards the 0.7850 level.
USDJPY
– last week's low at 105.20 could well precipitate a short term base, but we really need to see a move beyond 107.60 to suggest a deeper move back towards 108.50. In the longer term it would appear the damage has been done, and we could well head all the way back to the 100.00 level, but we may well squeeze higher first.
CMC Markets is an execution only provider. The material (whether or not it states any opinions) is for general information purposes only, and does not take into account your personal circumstances or objectives. Nothing in this material is (or should be considered to be) financial, investment or other advice on which reliance should be placed. No opinion given in the material constitutes a recommendation by CMC Markets or the author that any particular investment, security, transaction or investment strategy is suitable for any specific person.