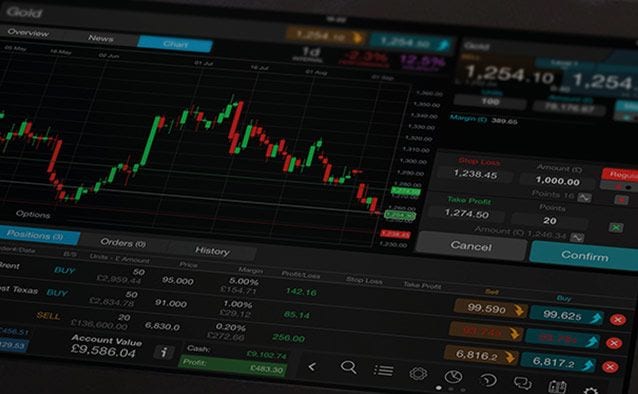 If the definition of a recovery is beating consistently lowered earnings as well as lowered guidance thresholds then the US, and US companies have consistently delivered on all counts over the last few years, and while
last week saw the best weekly performance for US stock markets this year,
only a fool would suggest that all the problems that spooked markets only two weeks ago are behind us.
None of the concerns that had investors reaching for the medication only two weeks ago have suddenly disappeared,
yet the reluctance of central banks to even suggest a normalisation of
monetary policy
appears to have calmed sentiment for now, as markets not only digest the results of the latest European banking stress tests, and look ahead to this week's latest Federal Reserve FOMC meeting. The
results of this weekend's European Banking stress tests didn't contain too much in the way of surprises,
but they do raise some questions with respect as to whether they were stringent enough, given concerns about the direction of price inflation. That being said
European markets look set to open higher this morning on some semblance of relief that we might see some form of line drawn
under the problems of Europe's banking system, though life rarely tends to be that simple, particularly where Europe is concerned.
Twenty five lenders failed the tests, and of them, 9 were Italian banks
, with Italy's oldest bank Monte Di Paschi, once again seemingly in need of extra capital, to the tune of over €2bn, despite a €5bn cash infusion in June, raising the question of once again how much more money must be pumped into this bottomless pit of a bank that has had to raise extra capital each of the last three years. With the
Italian economy continuing to contract, and 18% of the banks' loans being problematic
, it is hard to envisage a scenario where the bank won't end up like Oliver and coming back and asking for more! In fact given the
lack of economic growth in Italy over the last fourteen years it is hard to imagine a scenario where the entire Italian banking system won't continue to struggle
without significant cash injections, as well as major reforms to its economy, something that the new Prime Minister Matteo Renzi has struggled with since coming to power earlier this year. These
nine Italian banks now have two weeks to come up with details
as to how they intend to deal with their capital shortfalls and then nine months to implement the plans. While
markets look to digest the aftermath of the weekend stress tests and whether they mark a return of confidence in Europe's banking system
, the fact of whether they remain more or less credible than previous ones is less important than the fact that loan demand remains non-existent, and that is likely to remain a problem, given concerns about the long term economic outlook in Europe. Today's
German IFO business confidence numbers for October
are still expected to slip back to 104.60 from 104.70, despite last week's better than expected PMI numbers. Investors' attention is also set to be firmly fixed on
the outcome of this week's October FOMC meeting where the Federal Reserve is widely expected to end its QE3 program
with the final $15bn being drawn down. It is widely expected that there will be no change to the language in the Fed statement with the key phrase "a considerable amount of time" being retained with respect to the timing of a rate rise.
EURUSD
– the euro still appears to be finding some support just above the 1.2600 level. We also have support at 1.2570. On the flip side we have resistance just above 1.2700 back towards 1.2720. We need to get back above the 1.2720 area to suggest a recovery back towards 1.2800.
GBPUSD
– the pound continues to find support above its October lows at 1.5875. The lack of follow through below 1.6000 last week keeps alive the prospect of a test of 1.6120 and a break of trend line resistance from the highs at 1.7145 at 1.6150. The 1.6150 area needs to break to help mitigate the recent downside momentum, and suggest a move towards 1.6300.
EURGBP
– we continue to find support between 0.7855/65 but while we stay below the 0.7940 area then the risk remains for a move back towards the September lows at 0.7760.
USDJPY
– last week's break above 107 60 has brought the US dollar up for a test of the 108.50 level, which is the next barrier to a test of the 110.00 highs. Support should now come in between 107.50/60 last week's break out level.
CMC Markets is an execution only provider. The material (whether or not it states any opinions) is for general information purposes only, and does not take into account your personal circumstances or objectives. Nothing in this material is (or should be considered to be) financial, investment or other advice on which reliance should be placed. No opinion given in the material constitutes a recommendation by CMC Markets or the author that any particular investment, security, transaction or investment strategy is suitable for any specific person.