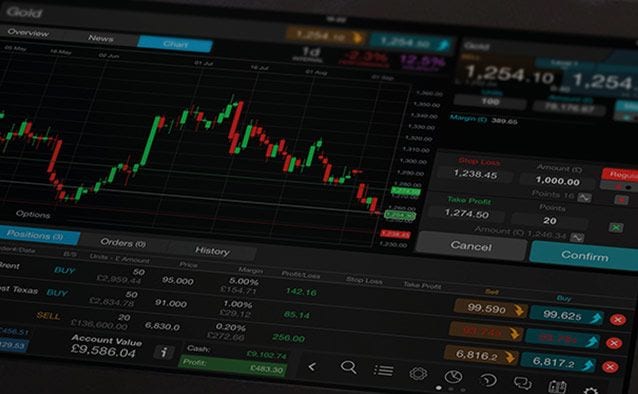 How often have we been here before, and how often have we ended up disappointed? Every time there is talk of a possible Greek deal, as new proposals are submitted, we get a little surge of optimism followed by the inevitable feeling of another let down. Could promises of some form of a deal in the coming days really be any different, and if so would it merely be a temporary measure that just postpones the day of reckoning that little bit further? Whatever proposals are being discussed, it is
slowly becoming apparent to EU officials that even if the Greek PM were to agree some form of deal,
which given the current mood seems unlikely, he would struggle to get it through the Greek parliament given that certain members of his Syriza party appear determined to resist any sort of deal, whatever the cost. The
mood in Brussels certainly does seem to be changing
with talk that the EU Commission, which had been broadly supportive of Greece, was starting to lose confidence in the prospect of a deal. All the while this is going on
rising yields on both sides of the Atlantic continue to weigh on stock markets
with the German
DAX
in particular feeling the effects of rising yields and a firmer euro, as the one way trade that was buying bunds and selling euro's continues to unwind. A
rebound in the economic data is also acting as a tail wind
for this trade unwind, with a rebound in inflation as well as improving Q2 data, reducing the attraction of bonds, particularly German ones. This
improvement in industrial production for April
, which we saw in German data on Monday, it is hoped will be replicated in the
French and Italy numbers
released this morning, with a rise of 0.4% and 0.3% respectively expected.
In the UK
not only is it an
important day for Chancellor George Osborne with his Mansion House speech
, but we also have A
pril manufacturing and industrial production data.
Given that we saw a sharp fall in the equivalent PMI data in this month, there is a concern that this could well equally translate into a weak reading in the ONS data as well. Expectations are certainly geared towards that sort of outcome with falls from the positive March readings of 0.5% and 0.4% to a fairly meagre 0.1% for both measures for the beginning of Q2. As for today's speech we could well see him
change his overall tone with respect to the Banking sector.
Yesterday's announcement by HSBC of 8,000 UK job losses is a salutary reminder that while banker bashing is politically popular it also has costs, and these costs get borne ultimately by the UK taxpayer. This is why we could see a
more temperate tone from the Chancellor
as minds get concentrated about the consequences of a move in HSBC's domicile away from the UK. What it is unlikely to change is the UK government's determination to push through the new regulatory framework which will inevitably add up to additional costs with respect to doing business.
Could HSBC move abroad?
It's possible but any move away has to be reconciled with the longevity and stability of a new regulatory domicile. The UK has had a stable political system for decades, Brexit concerns notwithstanding. Can the same be said for China, I don't think so, so watch this space?
EURUSD
– currently have support at the 1.1220 area as well as the 1.1050 lows on Friday, which has seen the euro rebound back towards 1.1300. As such we could well open up another run at last week's high at 1.1380, and the May highs at 1.1480.
GBPUSD
– the failure to move below support at the 50 and 100 day MA's between 1.5170 and 1.5190 keeps the prospects for a move back through 1.5400 and a return towards 1.5600 very much on the table. A move below 1.5170 argues for a return to 1.5000.
EURGBP
– having held below the 0.7380 level we continue to range trade with support at the 0.7300 level. A break below 0.7300 argues for a move towards 0.7230, while a move through 0.7400 argues for a retest of the May highs at 0.7485.
USDJPY
– are we seeing the beginnings of a potential H&S reversal? The US dollar has slipped back sharply since the new multiyear high at 125.85 last week, and thus far we've held above the lows last week at 123.60. A break below could argue for a steeper move towards 122.00, while below 125.00.
CMC Markets is an execution only service provider. The material (whether or not it states any opinions) is for general information purposes only, and does not take into account your personal circumstances or objectives. Nothing in this material is (or should be considered to be) financial, investment or other advice on which reliance should be placed. No opinion given in the material constitutes a recommendation by CMC Markets or the author that any particular investment, security, transaction or investment strategy is suitable for any specific person.