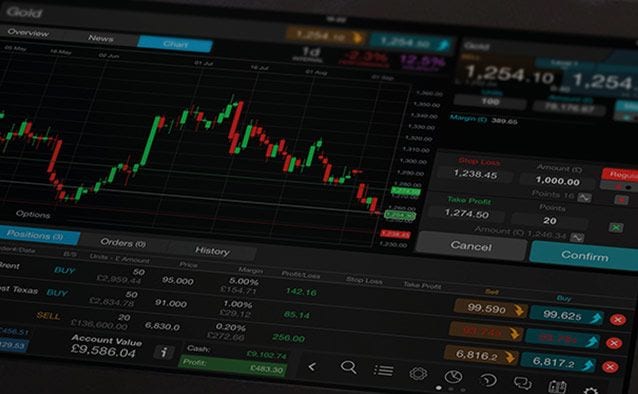 Up until Friday concerns about a slowdown in the US economy hadn't been extended to the labour market, which up until last week's payrolls data, had been unambiguously positive. Weekly jobless claims continue to surprise to the downside, but
March's disappointing number of 126k along with the downward revisions, to January and February
, of a net 69k put a nasty little dent in the markets complacency, with respect to the US economy and the prospective timing of a US rate rise. The reaction of the US stock market, after an initial downward dive in the futures markets on Friday, was to rally sharply on Monday, and saw European markets play catch up on Tuesday, as stocks rallied sharply on the expectation that
a June rate hike was much less likely now than it was this time last week.
Yesterday's
gains for European stock markets were also helped by an improvement in the latest services PMI data for March
which came in at its best level since last April, as a lower oil price and euro helped boost exports and reduce input costs, though France continues to be a worry, missing expectations to the downside. A
rebounding oil price helped boost the oil and gas sector yesterday
and the sector should get another boost this morning on the BG Group, Royal Dutch Shell talks, while another M&A deal, as Fedex bid €4.4bn for TNT, helped reinforce the feel good factor on the first day back after Easter. As for today though
European markets look set to slip back slightly and open lower
, after US markets were unable to hold onto their gains yesterday and closed lower, ahead of today's release of the
latest FOMC minutes, which are expected to be instructive
in the context of the thinking behind last month's
decision by the Federal Reserve to drop "patience", from their guidance language
, while at the same time revising down their growth and inflation forecasts. Since that meeting we've heard a lot from Fed officials about their thoughts vis-a-vis the timing of a rate hike, but that was before last Friday's payrolls number. There is the likelihood, given some of the comments in the last couple of days from the Atlanta Fed's Dennis Lockhart, and the New York Fed's Bill Dudley, that
policymakers are likely to tread slightly more carefully in the coming days and weeks
and that in that context, the contents of
tonight's minutes are likely to be stale, and out of date
. Bad weather, as well as other temporary factors have been cited in a number of quarters for last week's disappointing data, however it is
interesting to note that the BLS suggested that the weather was not a significant factor
, which suggests that other factors may have been at play, like a strong dollar, and the sharp fall in the oil price, causing a sharp reduction in rig counts. Also on the agenda today will be
Greek Prime Minister Tsipra's visit to Moscow to see Russian President Vladimir Putin
, as the Greek government continues on its agenda of trying its best to alienate as many of its European allies as possible. Fresh from
putting a price on its German war reparations claims of €279bn the Greek Prime Minister will be keen to keep his options open
, as a way of trying to extract concessions from his country's creditors, while the Russian President will be keen to continue to act as the proverbial fox in the EU hen house and sow divisions within EU governments. While the
Greeks have assured the IMF that they will get their €450m tomorrow
it is becoming increasingly clear, that they are pushing their luck, and could run out of money as soon as next week, raising the prospect of capital controls.
EURUSD
– Fridays rally back to the 1.1050 area marks out this area as a significant barrier to further gains, though it feels like we are currently range trading. Last week's low at 1.0710 is the next support level as the euro has subsequently drifted back.
GBPUSD
– the pound continues to find the air thin anywhere near the 1.5000 area which suggests we could well see a return to the lows last week at 1.4738, which keeps the risk of a move towards the lows at 1.4630 on the table. We need to push back above 1.4900 to argue for a return towards the 1.5000 level.
EURGBP
– the euro is currently encountering a barrier just below the 0.7400 area and while below the risk remains for a return towards the 0.7220 level and the lows last week. Intraday resistance can be found at the 0.7340 level.
USDJPY
– this week's rebound from the 118.70 Friday lows needs to push above the highs last week at 120.40, as well as resistance at the 120.70 level to argue for a return to the previous highs at 122.00
CMC Markets is an execution only service provider. The material (whether or not it states any opinions) is for general information purposes only, and does not take into account your personal circumstances or objectives. Nothing in this material is (or should be considered to be) financial, investment or other advice on which reliance should be placed. No opinion given in the material constitutes a recommendation by CMC Markets or the author that any particular investment, security, transaction or investment strategy is suitable for any specific person.