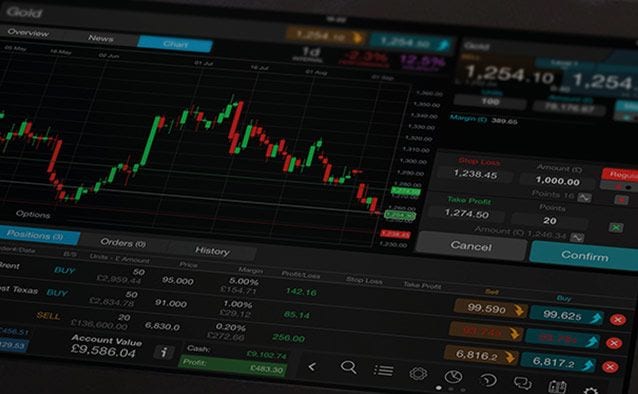 As markets continue to contemplate the "curve ball" thrown them by the Fed last week, investors appear to be caught in two minds as to the health of the US economy, with the Fed on the one hand apparently gearing up for a rate rise, at the same time as revising down their growth and inflation expectations. This uncertainty has not been helped by
further disappointing US economic data,
which has served to undermine investor confidence further, and saw US markets close sharply lower again last night. For the most part of this year the
consensus view has been, and to some extent still is, that the US economy is in pretty good shape
with robust jobs growth, helping propel a recovery that sets it apart from its peers. This rather
rose tinted view has taken somewhat of a knock in the past few days with a raft of disappointing data announcements
, and yesterday's durable goods numbers for February did nothing to dispel these concerns. A
decline of 0.4% for orders excluding transportation , added up to the fifth monthly decline in a row
, and a total decline of 4.4% for the last five months, as previous months also got revised lower as well. This continued
disappointment speaks to a wider concern
that not only is tomorrow's final
Q4 GDP revision likely to be weak
, but Q1 is likely to be even weaker. In that context the prospect of a potential rate hike is difficult to contemplate, yet a lot of the
narrative from FOMC members has been along the lines of when a rate hike is coming
, and not when, which is helping reinforce the uncertainty. The
uncertainty in US markets also appears to be affecting European markets
which also slid lower yesterday, and look set to open lower this morning as well, as another approaching deadline for Greece looms on the horizon. The
clock continues to tick ever louder for the Greek government
as it continues to scrabble around for every last euro in an attempt to stay afloat on a day to day basis, with the prospect that it could now run out of money on April 9th, when another IMF payment falls due. This could well
manifest itself in further weakness on Greek markets today
as they return from yesterday's national independence day celebrations, somewhat ironic given that as far as its finances are concerned Greece is anything but independent. Given some of yesterday's events it is
slowly becoming apparent that the Greek government is slowly being pushed into a corner,
its request for the return of €1.2bn to which it thought it was entitled rejected, with a deadline of Monday for the government to come up with a list of credible reforms, in exchange for consideration of further bailout money. The
ECB also turned the screw further
by insisting that Greek banks couldn't purchase any more T-Bills, though the ELA was increased further to €71.3bn. With the
financial situation in Greece unlikely to improve as deposit outflows continue to increase
it can surely only be a matter of time before capital controls are introduced, particularly if a solution continues to remain elusive.
In the UK unlike the US consumer spending has by and large been fairly positive,
helped by the falling oil price, as well as heavy retailer discounting, and despite a 0.3% slide in January retail sales, today's February numbers are expected to show a rebound of 0.4%. The
retail sector thus far has had a rather subdued start to 2015
, not altogether surprising given a strong Q4, and end to 2014. Nonetheless it wouldn't be a surprise if we saw a bit of a consolidation in the first part of this year as consumers pay off bills from the pre-Christmas period.
EURUSD
– the continues to look well supported despite finding sellers just above the 1.1000 level. The lack of any dip suggests the potential for a break higher, through 1.1050 towards the 1.1250 level. The current uptrend has trend line support from the low this month which comes in at 1.0790.
GBPUSD
– while above support at 1.4830 the potential remains for a move back towards 1.5000. We need to push beyond that to target last week's high at 1.5170. If we push below trend line support at 1.4830, we could well be set for retest of the lows this month at 1.4630.
EURGBP
– continues to look well supported pushing beyond the 0.7350 level suggesting the scope for further gains towards 0.7400. Trend line support from the March lows comes in at 0.7240, which is also the break out level from last week.
USDJPY
– the US dollar continues to find support at the 119.20/30 area but does appear to be struggling with the risk we could see a move towards 118.20. We need to push back beyond the 120.30 area to suggest a retest of the 121.00 area.
CMC Markets is an execution only service provider. The material (whether or not it states any opinions) is for general information purposes only, and does not take into account your personal circumstances or objectives. Nothing in this material is (or should be considered to be) financial, investment or other advice on which reliance should be placed. No opinion given in the material constitutes a recommendation by CMC Markets or the author that any particular investment, security, transaction or investment strategy is suitable for any specific person.