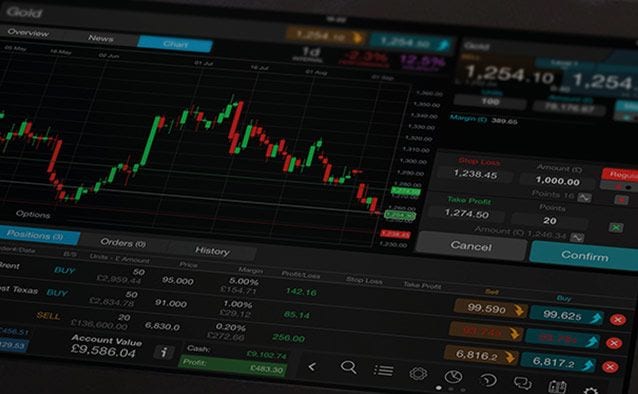 Last nights Fed minutes didn't provide too much in the way of surprises
, reinforcing the dovish tone articulated by Janet Yellen in remarks over a week ago when she clarified her "about six months" remark in the post meeting press conference on the 19th March. One thing that did come across was that
officials were in no hurry to raise rates, irrespective of what their respective dot charts might show
, which rather begs the question why bother even having these dot charts if there is a risk that using them can cause markets to misconstrue their purpose. It was
unanimously agreed by the FOMC to drop the unemployment threshold as "outdated"
normal central bank practice I would suggest when you run the risk of hitting it, just like the Bank of England did with its own 7% target. The
minutes were enough to see US equities continue their rebound
from this week's earlier sell-off, with the rationale for the rebound being that they make any rise in rates further away than had been feared. An early rise in rates had never really been a concern in any case, and the reaction of the bond markets reflected this. The
recent sell-off in equity markets wasn't really as a result of concerns about Fed tightening, but more about concern about over pricey valuations
, and this hasn't changed. In any case
US markets finished strongly higher last night and this looks set to translate into a higher European open this morning,
despite poor Chinese trade data, as the recent bi-polarity of markets continues to give investors whiplash.
Overnight Chinese trade figures for March showed a bit of an improvement from February's shocking numbers
, but they were still disappointing with exports sliding again, this time by 6.6% an improvement from the February decline of 18.1%, but below expectations of a 4% rise, while imports also declined 11.3%, prompting speculation that authorities might have to go further to support economic growth. So much for February's numbers being a one-off. Back in Europe, earlier this week we heard from new
French Prime Minister Valls about how he was going to set about cutting a range of taxes on jobs and companies
, without any great detail about how he they would be funded, while also cutting the budget deficit, as once again politicians talk tough in the hope that markets will believe the headlines and ignore the reality. He certainly needs to do something particularly if the latest
February manufacturing and industrial production numbers continue to struggle
. These are expected to remain weak this morning along with CPI inflation which is expected to come in at 0.6%. Also expected to remain weak we also have the latest
Italian industrial production numbers
for February and they are expected to show a decline of 0.2%. The
non-event of the day is expected to be the latest Bank of England meeting
which is expected to leave
monetary policy
unchanged. This should be no surprise, given the continued resilience of the latest economic data and this week's growth upgrade from the IMF, but the continued rise of the pound is likely to give cause for concern amongst some bank officials, so it wouldn't be beyond the realms of possibilities if the Bank were to be concerned about this, along with heightened rate expectations. The key question given previous experience is whether this concern is expressed in the minutes in a few weeks time, or in a post meeting statement, after the decision. In a sign that
yield starved investors are becoming even less discerning
, or have very short memories
Greece was able to get orders of €11bn for its 5 year €2bn bond issue yesterday.
While the bond is backed by UK law the fact is that the country remains racked by industrial unrest continues to struggle to meet its various troika targets, and has a very fragile political environment.
Throw in a debt to GDP ratio of 180% and rising, and massive unemployment
and you have to wonder why anyone would even contemplate lending money to a country that now it has a primary surplus could go and tell the troika where to go. When you consider what has happened over the last four years with two bailouts and a PSI, five years is a very long time with plenty of scope for unpleasant surprises.
EURUSD
– three successive up days on the spin the euro continues to ratchet higher suggesting that we will probably get a test of the recent highs at 1.3970. A break above 1.3870 is likely to see this unfold. Any pullbacks are likely to find support at 1.3780 and below that at the long term trend line support at 1.3700.
GBPUSD
– looking set for a retest of the 1.6820 highs of earlier this year. The area between here and 1.7045, the 2009 highs, is huge resistance, but it looks like we could well see a significant crack at it. If we close this week above 1.6723 it will be the highest weekly close for the pound since October 2008, with a move above 1.6880 putting the pound above its November 2009 highs. While below the risk of a pullback towards 1.6540 remains a possibility.
EURGBP
– continues to range trade with a cap currently around the 0.8300 level. Only a move below the March lows at 0.8205, argues for a move towards the lows this year at 0.8158. The resistance at the 200 day MA at 0.8410 remains a key obstacle to further gains.
USDJPY
– finding a few bids around the 101.70 area but remains on course for a move towards the 101.20 area and March low. It was prudent to take note of the bearish reversal daily candle from last Friday, and any recovery now needs to push back through 102.80 to stabilise. A move through 101.20 opens up the 200 day MA at 100.75.
CMC Markets is an execution only provider. The material (whether or not it states any opinions) is for general information purposes only, and does not take into account your personal circumstances or objectives. Nothing in this material is (or should be considered to be) financial, investment or other advice on which reliance should be placed. No opinion given in the material constitutes a recommendation by CMC Markets or the author that any particular investment, security, transaction or investment strategy is suitable for any specific person.