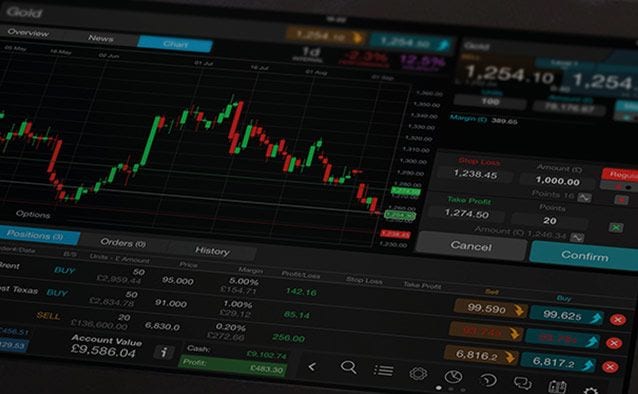 Was it only last Friday that we saw European stocks drop sharply after reports that Ukraine forces had blown part of a Russian military convoy to pieces? Yet here we are not two days later and
stocks have not only recovered all their gains, but the Dow and S&P500 have hit their highest levels this month
, helped in no small part by M&A activity, while the Nasdaq 100 posted its highest levels in 14 years as investors put geopolitics to one side and instead chose to focus on this week's two key Central bank events, namely the FOMC minutes, and the Jackson Hole central bank symposium. There appears to be a
growing consensus that these central bankers, and in particular the Fed's Janet Yellen, will seek to play down expectations of an imminent tightening of monetary policy.
While no-one is suggesting the crisis in Ukraine is anywhere near resolved, given that the fighting remains ongoing as Kiev's forces tighten their grip,
European markets look set to take their cues from last night's positive finish in the US, and open higher this morning,
putting aside concerns about a weakening European economy, another slowdown in China, and the signals that falling oil prices are sending about weak demand, as Brent prices fell to a 14 month low. While one could argue that
the fall in oil prices is a sign that geopolitical tensions are easing
with reports that Kurdish forces have retaken the Mosul dam in Iraq, the fact remains Brent oil prices are now lower than before the situation in Iraq was even on anyone's radar. The main focus today away from events in Ukraine is set to be on the
latest July inflation numbers for the UK economy
. These CPI numbers are particularly significant given the
surprise jump to 1.9% in June, from 1.5% in May.
This sudden jump and last week's combined drop in average earnings data had the effect of reducing market expectations of a rate hike this year, especially given last week's dovish inflation report from the Bank of England. Though
Bank of England governor Mark Carney has once again done his best to keep markets guessing as to the timing of any rate hike
by his comments at the weekend about average earnings, the expectation is that
CPI for July is only expected to decline slightly to 1.8%,
while RPI is expected to remain at 2.6%. Now that the
CPI numbers are consistently coming in below the Banks inflation target
, this will be the seventh month in a row, the pressure for any tightening of policy will decrease the weaker the numbers become, and with oil prices starting to fall inflation could fall further. This would undoubtedly be good news for consumers, especially
if average earnings data starts to show signs of bottoming out
, a distinct possibility once the April numbers drop out of the three month rolling average next month. In the afternoon session we also get the latest
US CPI inflation numbers for July
and they are expected to slip slightly from the 2.1% in June to 2% in July, with a similarly weak number here undermining the recent rise in the US dollar as markets bet that rates are likely to remain lower for longer.
EURUSD
– we appear to be trading in a triangular consolidation with solid support above the lows at 1.3333, but with resistance just above 1.3400. Until we are able to take out the previous lows, the risk of a short squeeze remains. A move through 1.3440 could well target a move towards 1.3500. Below 1.3300 targets 1.3225.
GBPUSD
– Monday's gap higher has struggled to follow through with any real momentum suggesting we could get a drift back towards 1.6700 in order to fill the gap. Support remains at the 200 day MA at 1.6655, but we also have support just above 1.6700, which needs to hold to push up beyond the 1.6760 level and the low two weeks ago. Only a daily close below the 200 day MA could well signal further losses towards1.6520.
EURGBP
– the move back below the 0.8000 level suggests a move back towards the 0.7970 initially. This should now act as resistance, and could well trigger a move towards 0.7930 trend line support from the July lows. A move back through the 0.8000 level we could push towards the 0.8085 area.
USDJPY
– nothing to see here – still in the broad range that we've been in over the last six months. We have resistance at 103.00, and support at 101.20.
CMC Markets is an execution only provider. The material (whether or not it states any opinions) is for general information purposes only, and does not take into account your personal circumstances or objectives. Nothing in this material is (or should be considered to be) financial, investment or other advice on which reliance should be placed. No opinion given in the material constitutes a recommendation by CMC Markets or the author that any particular investment, security, transaction or investment strategy is suitable for any specific person.