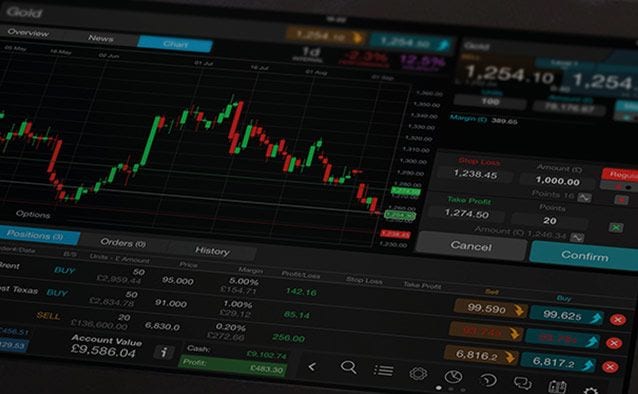 Equity markets across the world
appear to be acting independently of each other at the moment, with both Chinese and Japanese markets closing at multi year highs this week
, while European markets had a disappointing session yesterday, with both the DAX and
FTSE
100 slipping back, while US markets looked set to retest their recent peaks. After the decline yesterday European markets look set to take their cues from a positive US session, despite a
disappointing HSBC Chinese manufacturing PMI number
, and open higher this morning, with economic data likely to be the primary driver, though what is happening in Greece will continue to act as background noise.
Greek Prime Minister Alexis Tsipras is set to meet German Chancellor Angela Merkel
today in Brussels, at a hastily convened EU Summit about the migration crisis in Europe, ahead of tomorrow's EU finance ministers meeting in Riga. The
Greece government continues to remain at loggerheads with its creditors,
while at the same time upsetting public bodies at home by sequestering funds by decree in an attempt to fulfil its upcoming obligations. Earlier this week
ECB President Mario Draghi proclaimed that the recent actions by the ECB had been instrumental
in underpinning the recent improvement in the latest economic data in Europe, and would continue to be effective, as the recently started QE program starts to filter through. There is no disputing that the reductions in headline interest rates, and the lower euro in recent months have had an effect, but it seems somewhat disingenuous to claim all of the credit, unless the ECB has suddenly gained control over the path of oil prices. The
sharp decline in oil prices since the middle of last year
has probably been the biggest single factor that has helped an improvement in economic conditions, not only in Europe, but also in the UK as consumers have suddenly found an extra bit of cash in their pockets, which in turn has boosted retail sales, across Europe, as well as the UK. As far as
recent key manufacturing and services PMI data
has been concerned it has been steady, more than spectacular, and certainly doesn't point to a particularly strong recovery, and for Mr Draghi's words to be validated we really need to see some significant acceleration in these numbers. Today's preliminary
April manufacturing and services PMI numbers for Germany and France
should see further improvements in this area for this confidence to gain validation. The latest French manufacturing and services PMI numbers are expected to show an improvement to 49.2 for manufacturing from 48.8, and to remain stable at 52.4 for services. In Germany further improvement is expected for both numbers, to 53 for manufacturing and 55.5 for services. The UK economy continues to show encouraging signs of improvement, in fact yesterday's Bank of England minutes appear to suggest that policymakers felt that markets were complacent about the prospects of a rate rise in the near term. This slightly hawkish tone helped push the pound back above $1.5000 against the US dollar Today's
retail sales numbers for March
could well reinforce that view, given that they would be the final piece of the jigsaw with respect to giving a guide as to how the Q1 GDP numbers might look. The March
BRC sales numbers appeared to suggest that March
had been a good month for the retail sector, which if translated into today's ONS numbers is likely to be a net positive for the pound. Expectations for today's numbers are for a rise of 0.5%, down slightly from February's 0.7%, though we might find a bad public sector borrowing number might overshadow a good number here.
March public sector borrowing
is expected to come in at £6.6bn, which would bring it in close to the Chancellors stated borrowing target for the last tax year, in what would be a major boost for the government's economic credibility ahead of the General election in two weeks' time.
EURUSD
– the euro continues to edge higher towards the highs of last week, towards 1.0850, and the potential for a move towards 1.1000. Only a break below trend line support at 1.0680 from last week's low at 1.0520 suggests a move back lower.
GBPUSD
– the pound continues to edge higher pushing above the 50 day MA, and potentially building up for a move towards 1.5500, reinforcing last week's bullish weekly reversal candle. Pullbacks should find support at the lows this week at the 1.4850 level. A fall below 1.4850 retargets 1.4780.
EURGBP
– the euro continues to look weak, drifting lower below the lows last week at 0.7150, and potentially closing in on the 0.7100 level. To mitigate the downside pressure we need to recover back through the 0.7235 area.
USDJPY
– currently finding resistance just below the 120.00 level. We need to retake the 120 level to retarget the 120.70 area and the highs at 122.00. While below 120.00 the bias remains for a return towards the March lows at 118.30. A move below 118.30 retargets the 116.50 level.
CMC Markets is an execution only service provider. The material (whether or not it states any opinions) is for general information purposes only, and does not take into account your personal circumstances or objectives. Nothing in this material is (or should be considered to be) financial, investment or other advice on which reliance should be placed. No opinion given in the material constitutes a recommendation by CMC Markets or the author that any particular investment, security, transaction or investment strategy is suitable for any specific person.