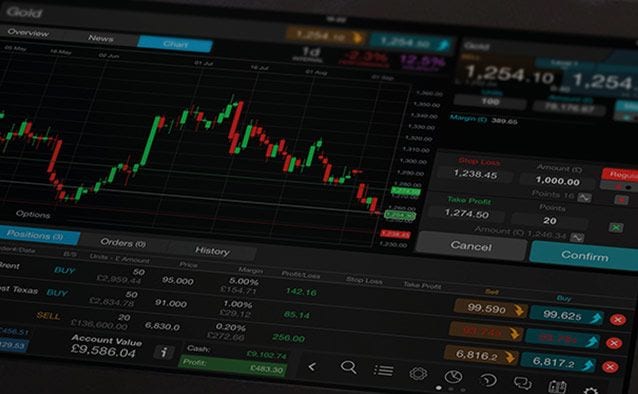 While we saw strong gains in European equity markets yesterday, with the German DAX hitting new all-time highs and Italian, French and Spanish markets making triple digit gains, the
FTSE
100 still lagged behind significantly, as did US markets as new multi-year highs for the US dollar and the pound dragged on the performance of these blue chip benchmarks.
Since its lows of $70.69 in October 2012 the US dollar index has rallied over 40%
, while the pound has risen 17% from its trade weighted lows of 77.30 back in March 2013, while also gaining 20% against the euro. While this euro decline has been lauded as a policy success by a number of European officials from central bankers to politicians, the risk is that the drop in the euro turns into a rout. Structural problems still remain unaddressed within Europe and while companies like Airbus will no doubt celebrate a cheaper euro the imbalances between the various economies within the euro area remain largely unaddressed, with a
banking sector beset by significant problems
, including rising amounts of non-performing loans, particularly in Italy, and as we heard earlier this week in Austria. There is also the small matter of the
significant differences in unit labour costs between countries like Spain and Germany
which remain relatively wide in comparison to the uncompetitive levels of Italy and France, which means a weaker euro isn't likely to help boost competitiveness in this regard, given that a lot of trade is done inside the euro area. The
decision by the ECB to purchase negative yielding European bonds was an unexpected development
and this has certainly helped accelerate the decline seen in the past few days, and given that today's German, French and Spanish inflation numbers are not expected to show much in the way of signs of a change in terms of direction, further downside pressure seems likely, particularly since the prospect of a Greek exit continues to rise day by day.
Other factors could well accelerate this decline in the euro,
in particular next week's FOMC meeting with some heavy briefing from some Fed officials that could well see the language change at the upcoming meeting with respect to the potential timing of US rate rises. Last week's
US jobs numbers were certainly positive
, but even if US policymakers do remove "patience" from next week's statement, it certainly doesn't mean that a rate rise is likely to be imminent, despite the relative tightening seen already in bond and currency markets. If next week's guidance is changed it would just mean that any deliberations on policy would simply move on a meeting to meeting basis, and continue to be data dependant from June onwards.
Wage growth still remains weak and core prices continue to track lower
, and with US oil prices also showing no signs of basing the prospect of further downside pressure, as well as rising weekly jobless claims, could well see the Fed start to worry about a cooling off in the US economy, despite Bullard's comments yesterday. The
Federal Reserve needs to be cautious in case it suffers an ECB moment,
similar to 2008, and 2011 when the ECB mistakenly raised rates, in reaction to a non-existent inflationary threat, and then had to cut them again.
US retail sales have been weak for the last three months
, and while we could see a rebound today in the February numbers, it seems unlikely that we'll see a strong rebound, while weekly jobless claims have started to gain a foothold above 300k again in another worrying development for the US economy.
EURUSD
– the euro continues to close in on the 1.0500 level, after this week's slide below 1.0800. A break below here has the potential to open up a move towards parity. To stabilise we would need to see a move beyond 1.0800 initially and then the resistance at the 1.1250 area. Only a move back through 1.1270 re-targets the 1.1450 area and last week's high.
GBPUSD
– the pound followed the euro lower yesterday pushing below support at 1.5020 and dipping below 1.4900 to its lowest levels since mid-2013 just above the twin support levels at 1.4825. If we break below 1.4820 the potential for a move towards the May 2010 lows of 1.4230 increases. To stabilise we would need to see a rebound back through the 1.5130/40 level, and then behind that at the 1.5350 level.
EURGBP
– the euro found support just above the 0.7000 level before pulling back some ground. Resistance now sits at 0.7110, and the 0.7230 area. A concerted break below 0.7000 could potentially open up a move towards 0.6600 and levels last seen in late 2007.
USDJPY
– a marginal new multi-year high at 122.05 earlier this week has seen the US dollar edge back again. The failure to push on through 122.00 only delays the prospect of a move towards the 2007 highs at 124.20. We need to hold above 119.80 for this scenario to unfold.
CMC Markets is an execution only service provider. The material (whether or not it states any opinions) is for general information purposes only, and does not take into account your personal circumstances or objectives. Nothing in this material is (or should be considered to be) financial, investment or other advice on which reliance should be placed. No opinion given in the material constitutes a recommendation by CMC Markets or the author that any particular investment, security, transaction or investment strategy is suitable for any specific person.