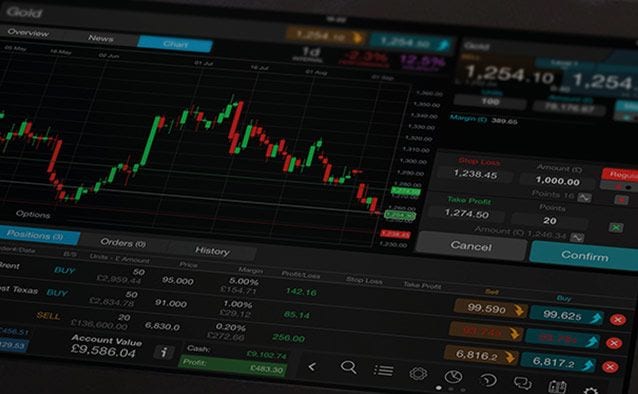 The wild
swings
in equity markets continued yesterday with European markets closing on their highs of the day, helped in no small part by a weaker than expected UK inflation number, which pushed back interest rate rise expectations for the UK, combined with a rising belief that we will see some new easing measures from the ECB next week. Despite yesterday's strong gains
the weakness in oil markets is making for an extremely bi-polar environment, as the sands of sentiment shift on a sixpence,
as concerns about falling prices, saw all US gains evaporate in the last hours of trading, and look set to translate into a sharply lower open this morning here in Europe, as investors also absorb another downgrade from the World Bank of its global growth forecast, slashing its estimate for the euro area from 1.8% to 1.1% for 2015, despite the recent decline in oil prices. While
investors continue to bet that we will get some form of action from the ECB next week
, there still remains the small matter of t
his morning's preliminary assessment by the European Court of Justice (ECJ)
of
the legality of the controversial and untested OMT program
. The court will give a non-binding opinion at 08:30GMT on whether it agrees with the German Constitutional Court's ruling that the ECB acted beyond its powers, though a final opinion won't come for at least another six months or so. With German policymakers expressing significant doubts even now about t
he legality or necessity of any form of monetary easing, the ECJ must tread a fine line
between issuing an opinion, and some guidelines as to what is legal and what isn't while not overstepping into sovereign constitutional over-reach with respect to that opinion. The hope is that
this morning's initial assessment will provide some form of political cover for the ECB
to at least start on a framework on which to hang some sort of policy announcement next week. We are already seeing evidence that the
mixed signals coming from various policymakers about the likelihood or extent of an announcement next week is causing markets to shift sharply from one extreme to another,
as markets try and second guess the outcome of next weeks announcement against the back drop of today's ruling and the Greek election. As far as economic data is concerned the latest EU industrial production data for December which is due out later this morning is expected to point to a 0.7% decline year on year. While the
continued weakness in oil prices, is welcome at the consumer level
the current weakness is starting to raise concerns that it could usher in a situation that causes some unwelcome side effects elsewhere in the global economy as oil producers start to feel the pinch of lower prices on their margins. As for today the
latest US retail sales numbers for December
should determine whether the increase in consumer confidence has translated into increased spending over the Christmas period and a good December for US retailers. Expectations are for
a slowdown in December
after a strong November showing as Black Friday pulled forward spending with the result that we could see flat sales after the 0.7% rise seen in November.
EURUSD
- we've so far managed to hold above the lows at 1.1750 with the potential for a double bottom, and while above here the prospect of a short squeeze can't be ruled out. The bullish daily candle on Friday could well see a move back towards 1.1975 initially and a move back towards the 1.2000 level. The main resistance sits at the 200 month MA at 1.2240. A move below 1.1750 targets 1.1600.
GBPUSD
- yesterday's brief dip below 1.5100 was very short lived and suggests the potential for a short squeeze on a break through 1.5200 towards 1.5320. We do need to overcome initial intraday resistance at 1.5180 first. The daily candle formation of the last two days suggests the potential for a short squeeze. Intraday support remains at last week's low at 1.5035 and the 1.4980 level.
EURGBP
- yesterday's break below 0.7800 has seen us close in on the lows earlier this month at 0.7744 and this remains the key support for a move back to 0.7930. A break below 0.7740 targets a move towards 0.7690. We need to recover back through 0.7800 to retarget the 0.7870 level.
USDJPY
- continues to see rallies getting shallower with risks increasing for a move back towards 115.60. We now have resistance at 119.20 as well as the 120.00 level. We would need to see a recovery in US 10y yields above 2% to suggest a turnaround and return towards the peaks.
CMC Markets is an execution only service provider. The material (whether or not it states any opinions) is for general information purposes only, and does not take into account your personal circumstances or objectives. Nothing in this material is (or should be considered to be) financial, investment or other advice on which reliance should be placed. No opinion given in the material constitutes a recommendation by CMC Markets or the author that any particular investment, security, transaction or investment strategy is suitable for any specific person.