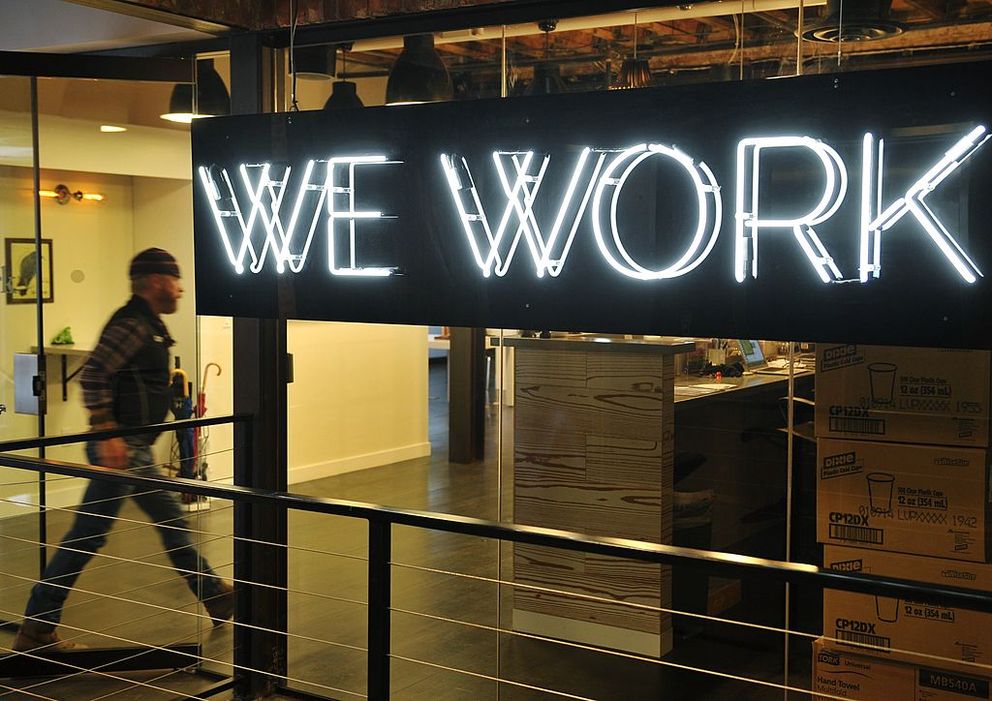 It would appear that WeWork has missed the boat when it comes to getting investors to buy into an idea that has yet to prove profitable.
Today's decision to defer the launch of the much-anticipated WeWork IPO appears to be borne out of concern that its valuation is still way too high, as well as worries over its governance structure, and the financial linkages with its CEO Adam Neumann.
WeWork lowered its valuation
Earlier this month the company announced that it would be looking at a much lower IPO valuation of between $20bn to $25bn, in a move that would inflict huge losses on a number of its major investors, particularly Softbank, which earlier this year bought a further $2bn of shares, valuing the company at an eye watering $47bn.
Looking back now this extra cash injection was an extraordinary decision for a business whose primary revenue earner is in the rental of shared office space, which allows small businesses to make the use of office space at a lower rate than your usual real estate business model. In essence what it does is it buys unused office space and then rents it out into smaller units to start-ups or small businesses, for a much lower cost than would traditionally be charged by a normal landlord. The company offers several pricing options to larger businesses, as well as individual workers, but with a view to providing the benefits of a full office environment, while reducing the costs for businesses where margins tend to be wafer thin.
Grand ambitions for WeWork IPO
It is certainly true that the shared office space business model is a successful one, given that Workspace Group and IWG here in the UK have both seen significant growth in the last 10 years, but to argue that it is a multibillion dollar business is stretching credibility to its limits. In terms of valuation, Workspace Group and IWG are much more modest at £1.7bn and £3.5bn respectively, and more importantly both companies are profitable. WeWork, or the We Company as it is now known, has more grand ambitions, however today's setback could mean that they have to temper these.
The S1 filing issued last month should have been the opening salvo that began a roadshow that would convince investors to generate between $2bn to $3bn of extra funding, at a time when the IPO flurry that we saw at the beginning of this year appears to have run its course. The reality has been somewhat different and while other unicorns like Uber, Lyft and Slack appear to have been given the benefit of the doubt, it would appear that as far as WeWork is considered, investors have decided it doesn't work.
With the company losing $2 for every $1 it makes, even a valuation as low as $15bn and $18bn hasn't been enough to whet investor appetite, particularly since a number of this year's unicorns are now languishing below their IPO launch prices As Uber can attest, a popular business model doesn't always translate into a realistic valuation and looking at WeWork's numbers, it is hard to make a case for the type of valuation being asked for now, let alone the one we saw at the beginning of the year.
Rising losses
In the six months to the end of June, the company generated revenue of $1.54bn, almost double over the same period a year ago. So far so good, but unfortunately its operating expenses were $2.9bn, which saw its operating losses rise to $1.37bn. There is no question that every business requires capital in order to grow the business, however in the space of the last few years operating expenses have shown no signs of coming down, with the company making a pre-tax loss of $1.93bn last year. This year alone the company is down just under $900m and in terms of cashflow the company burns through cash as quickly as it generates it. In terms of the growth numbers, workstation capacity has doubled to 604,000, while memberships were up 97% to 527,000.
When the S-1 was originally filed at the end of last month there was no indication as to what level the company was looking to price its IPO, but it was pretty clear that they wouldn't get the $47bn that Softbank paid in January this year, with initial estimates coming in at a more modest $25bn. Even that proved to be a little too rich for a lot of investors and now it looks like its struggling to get people to bite at a $15bn valuation, which suggests that for all the talk of a delay until October, it could well be a lot longer before the IPO becomes a reality, if it happens at all.
While a $15bn valuation seems on the low side when compared to the numbers that were being talked about in January, it's hard to escape the feeling that even at $15bn the valuation is still way too high, begging the question, what was Softbank thinking? At this rate, they'll be struggling to give the shares away.
Disclaimer: CMC Markets is an execution-only service provider. The material (whether or not it states any opinions) is for general information purposes only, and does not take into account your personal circumstances or objectives. Nothing in this material is (or should be considered to be) financial, investment or other advice on which reliance should be placed. No opinion given in the material constitutes a recommendation by CMC Markets or the author that any particular investment, security, transaction or investment strategy is suitable for any specific person. The material has not been prepared in accordance with legal requirements designed to promote the independence of investment research. Although we are not specifically prevented from dealing before providing this material, we do not seek to take advantage of the material prior to its dissemination.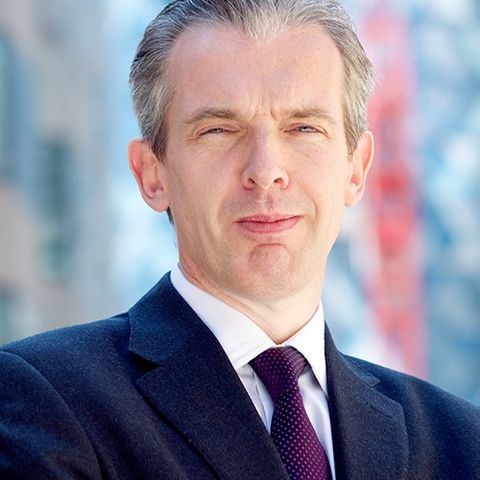 Michael Hewson