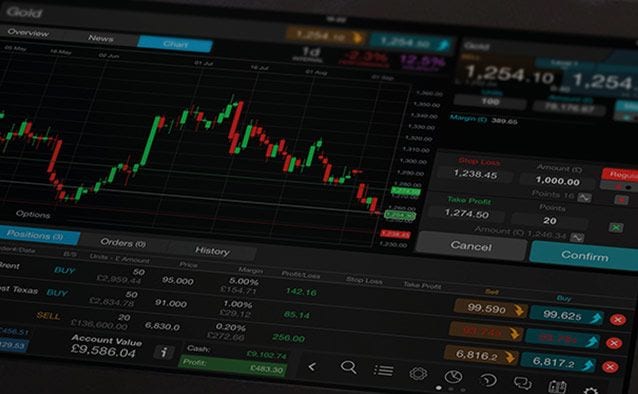 After a six-year bull market
equity markets
in Europe have started to show signs of exhaustion with the FTSE100 in particular finding upside progress difficult. Having put in a new record high above 7,100 in mid-April the index, along with other European markets, has started to show signs of tiredness. Financial markets look towards a US central bank looking for opportunities to tighten policy in a world that is increasingly showing symptoms of declining price pressures and slowing growth. As we begin Q4 the FTSE100 is currently struggling to stay in positive territory for the year, which doesn't bode well for a positive finish. The biggest drag on the UK benchmark over the past twelve months has, not surprisingly, been the basic resource sector as the decline in commodity prices has decimated profit margins across the industry with mining, oil and gas stocks bearing the brunt of the recent weakness.
A slowdown in China is also weighing on the German DAX as German exporters like BMW, Daimler and Volkswagen warn of slower sales in the world's second biggest economy
This sales slowdown is likely to be exacerbated by the ripple effects from the recent VW "defeat device" scandal which could have significant repercussions for European growth prospects in Q4, as car buyers' confidence in Germany's biggest export is shaken. There have been positive signs with M&A activity at its best levels in years, as companies look to pursue growth opportunities by acquisition, as opposed to organically. This year alone we've heard announcements from Shell/BG Group, EE/BT Group, Ladbrokes/Coral, Betfair/Paddy Power and chatter surrounding ABInbev and SABMiller. Despite all this feverish activity equity markets continue to struggle to push higher. With a number of
technical indicators
turning negative we've seen benchmark stock markets post what in technical analysis parlance are known as significant bearish signals. In recent weeks we've heard a number of rather melodramatic terms such as "death crosses", which is where the 50-day MA crosses below the 200-day MA. If these had happened on a single index we probably wouldn't be too concerned about them, but seeing them replicated across a number of different markets is cause for concern. We've seen them on the FTSE100, German DAX, Spain's IBEX35, Eurostoxx50 and the EuroStoxx600, despite the fact that we still have another year of European QE to go. This weakness makes it much more difficult to identify pockets of opportunity, given that sector underperformance or outperformance can mask decent trading opportunities. A good stock in a declining sector will tend to get dragged down and underperform, while a bad stock in a good sector will tend to underperform but do better than the former. The trick is to find these underperformers in the declining sectors and avoid them in the outperforming sectors. When we get a reversal these stocks will probably see the biggest reaction. While commodity stocks have underperformed, house-building stocks have gone on a tear, with the contrast between Glencore – down 64% year on year – and Taylor Wimpey – up 77% – showing how different fortunes can be on an index that is currently struggling to stay in positive territory year to date.


IMPORTANT NOTE AND DISCLAIMERS
Market Opinions
Any opinion(s), news, research, analyses, prices, or other information contained on this website / document is provided as general market commentary and are from publicly available resources or otherwise obtained, and does not constitute investment advice nor does it seek to market, endorse, recommend or promote any investment or financial product. CMC Markets Singapore Pte Ltd. (Reg No./UEN: 200605050E) ("CMC Markets") will not accept liability for any loss or damage, including without limitation to, any loss of profit, which may arise directly or indirectly from use of or reliance on such information.
Accuracy of Information
The content is subject to change at any time without notice, and is provided for the sole purpose of assisting traders to make independent investment decisions. CMC Markets has taken reasonable measures to ensure the accuracy of the information, however, does not guarantee its accuracy, and will not accept liability for any loss or damage. CMC offers no financial advisory services in any of the content or vouch for the veracity of any information.
Distribution
The content of this publication is not intended for distribution, or use by, any person in any country where such distribution or use would be contrary to local law or regulation. None of the services or products referred to or mentioned are available to persons residing in any country where the provision of such services or investments would be contrary to local law or regulation. It is the responsibility of the reader to ascertain the terms of and comply with any local law or regulation to which they are subject.
Third Parties
CMC Markets may provide you with opportunities to link to, or otherwise use, sites and services offered through or by third-party(ies). Your use of these third-party services is subject to such terms as posted by these third-party(ies). We have no control over any third-party site or service and we are not responsible for any changes to any third-party service or for the contents thereof, including, without limitation, any links that may be contained in or accessible through such third-party service. These links are provided solely as a convenience to you. You will need to make your own independent judgment regarding your interaction with these third-party sites or services. Our inclusion of advertisements for, or links to, a third-party site or service does not constitute an endorsement of any of the representations, products or services listed therein.
Important Note
Each reader/recipient agrees and acknowledges that: (a) no express undertaking is given and none can be implied as to the accuracy or completeness of this document; (b) this document does not constitute in any way a solicitation nor incentive to sell or buy any Shares, Stock Options and Contracts For Difference (CFDs) and similar and assimilated products; (c) each reader/recipient of this document acknowledges and agrees to the fact that, by its very nature, any investment in Shares Stock Options, CFDs and similar and assimilated products is characterised by a certain degree of uncertainty; that consequently, any investment of this nature involves risks for which the reader/recipient is solely responsible and liable. It is to be noted that past performance is not necessarily indicative of future results. In this respect, past performance of a financial product do not guarantee any and are not an indication as to future performance; (d) the use and interpretation of this document require financial skill and judgement. Any utilisation whatsoever by the reader/recipient, relating to this document, as well as any decision which the reader/recipient may take regarding a possible purchase or sale of Shares, Stock Options, CFDs and similar and assimilated products, are the sole responsibility and liability of the reader/recipient who acknowledges and agrees to this as a condition precedent to and prior to any access to this document; (e) as a result of the above, all legal liability directly or indirectly arising whatsoever.