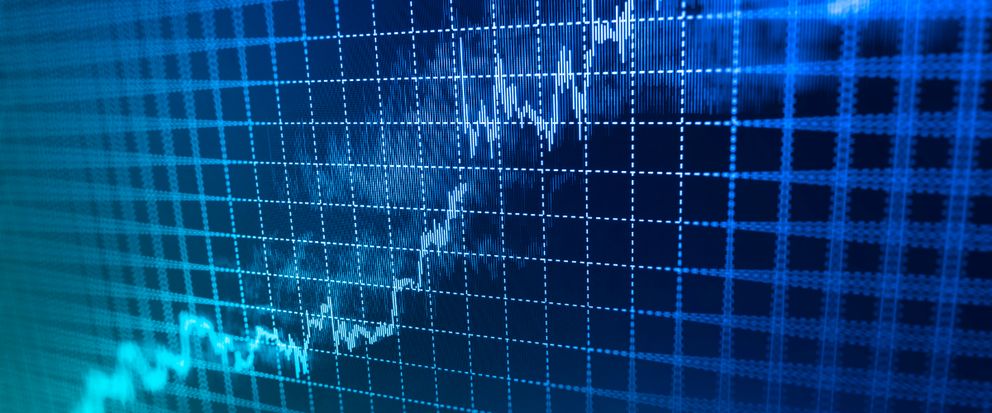 UK & Europe
European stocks fell on Tuesday as investors took profit following a near-two week rally in the wake of the Bank of England's decision to cut interest rates.
Mostly positive news flow including better than expected quarterly earnings from miners BHP Billiton and Antofagasta limited the downside for the FTSE 100, which outperformed stock indices in Europe.
The worst performing sector was telecoms led lower by shares of Vodafone after the proposed merger between its New Zealand unit and Sky Network ran into opposition. A 10% surge in the price of oil in the past four days as well as difficulties at Hong Kong's Cathay Pacific saw UK airlines fall to the bottom of the FTSE.
Basic Resource shares were top performers after BHP Billiton's record quarterly loss exceeded beaten-down expectations and copper-miner Antofagasta beat EBITDA and net profit forecasts in its half-year update.
BHP Billiton posted an annual loss of $6.4bn loss, worse than the $6.0bn expected and its biggest loss ever. Write-downs and impairments made up the bulk of the loss whilst underlying operating profit came in at $1.2bn, above expectations of $1.1bn. Dividends were cut to 14c. Given the difficulties of the Samarco dam disaster and the fall in commodity prices, investors will be thankful to still receive any dividend from BHP.
US
US stocks opened lower on Tuesday in a pullback from another triple record high set on Monday following muted inflation data and hawkish Fed speak, attempting to put September back on the table for a rate hike. Market enthusiasm has paused ahead of the release of Federal Reserve minutes on Wednesday.
Markets weren't too impressed with Alphabet's Google unit unveiling a new video calling app called Duo. Alphabets shares were lower by 0.8% in early trading. Duo is aimed at taking back airtime from Facebook's WhatsApp and Apple's FaceTime but after its previous effort Hangouts failed to gain traction, there's a sense Google may be too late to the game.
Shares of DIY retailer Home Depot dropped as it reported earnings in line with expectations despite it raising guidance for the year as investor enthusiasm for the retail sector cooled after recent gains.
FX
The British pound jumped on Tuesday after data showed inflation rising faster than expected in the first month following the EU referendum. UK rose by 0.6% y/y in July, higher than the 0.5% expected and 0.5% in June. The biggest shock was the rise in producer prices. PPI rose 3.3% m/m, much higher than the 0.6% expected.
The drop in the pound following the decision to leave the EU has already fed through into higher prices at the factory gate because of more costly imports. Retail prices rose faster than expected in July as manufacturers passed on some of the price increase, and this trend will likely continue in the following months.
The Bank of England forecasted higher inflation but the pace of the increase, if sustained calls into question the decision to cut interest rates. BOE chief economist Andy Haldane said this weekend that "jobs must come first" but if inflation quickly rises back above wage growth, the cost of living will become an important second. The BOE will tolerate inflation over 2% but the higher it goes, the less scope there is for further monetary easing.
Annual inflation in the US remains above that of the UK, but remained unchanged in July. The US dollar fell across the board as markets price out the chance of a US rate hike before the election. There was some dollar short-covering after the Fed's Bill Dudley said the market was under-pricing the potential for hikes, calling the bond market "stretched." The effect was fairly short-lived though with other Fed speakers expected this week.
Commodities
Commodity prices were dominated by the sharp drop in the US dollar with most markets trading higher. A pullback in equities helped some haven flows into precious metals, though hawkish comments from the Fed's Bill Dudley meant gold was unable to pass £1360 per oz for a third time in the past week.
There's no huge expectation OPEC are close to agreement but a willingness to at least have some constructive dialogue is being seen as a positive following the recent Iran-Saudi stand-offs. Brent crude has retraced 60% of its decline from the peaks in June, offering a technical ceiling to further gains for some traders.
CMC Markets is an execution only service provider. The material (whether or not it states any opinions) is for general information purposes only, and does not take into account your personal circumstances or objectives. Nothing in this material is (or should be considered to be) financial, investment or other advice on which reliance should be placed. No opinion given in the material constitutes a recommendation by CMC Markets or the author that any particular investment, security, transaction or investment strategy is suitable for any specific person.