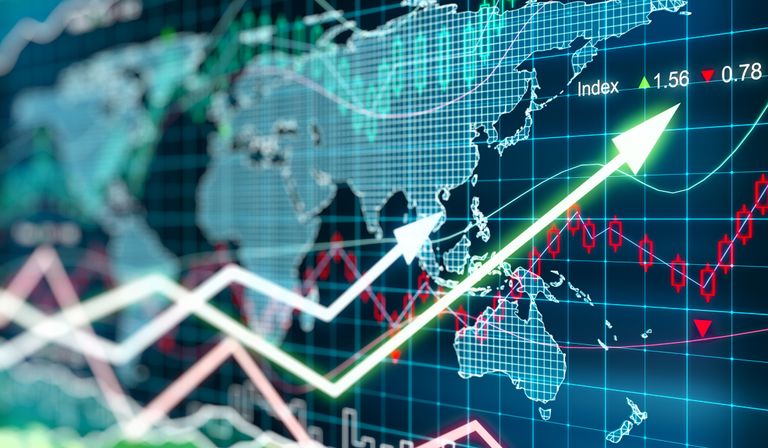 It has been another big day for trading and action could heat up into the end of the week with a number of major announcements on the way.
The two big stories that dominated the first half of the week have started to fade a bit with more talk than action between the US and North Korea, and Hurricane Harvey finally starting to move inland. Meanwhile, economic news has started to attract attention again
US economic news Wednesday was quite positive with ADP payrolls beating the street by a big margin (237K to 185K) and last month number being revised upward indicating a positive summer for the US economy. Meanwhile, an upward revision to US Q2 GDP provided more evidence of an accelerating US economy. Indications of a positive business and earnings environment gave
US stocks
a boost Wednesday including a 1.0% gain for the NASDAQ.
Perhaps more significantly, the US Dollar rallied on the news, and appears to be breaking out of its summer slump. In addition to the positive economic environment, the need for Hurricane relief has sparked speculation that US politicians may postpone their big budget battle and agree to a short term spending and debt deal (time will tell, I'm not convinced) and enable the Fed to act on balance sheet normalization (I'm not convinced, if the battle drags on the Fed may not be able to act until December or later). Regardless, EUR, CAD, Gold and JPY all completed significant technical reversals today and it looks like currency trends may have passed a tipping point.
The continuing slow-motion disaster of Hurricane Harvey is still impacting energy trading. News that the largest refinery in the US was shut-in send the September contract soaring toward $1.90/gallon, but the October contract trading near $1.65 indicated the street still sees the impact as temporary. As the day progressed, the hurricane making landfall again in Louisiana this time and reports that refineries farther west could reopen soon knocked the prices of crude and gasoline back a bit. Traders should note that news related to ports and pipelines reopening may also influence trading going forward. As with API yesterday, DOE inventory reports were ignored as reflecting pre-storm conditions (although oil stockpiles continued to decline).
Asia Pacific trading has the potential to be more active today. Already, AUD and NZD have been tumbling along with other currencies and the Nikkei has rebounded with the Yen dropping back. The rest of the main basket of Japanese economic indicators is out today but PMI reports for China may attract the most attention.
Thursday morning brings employment and inflation reports for Europe which may indicate how much pressure the ECB is under to resume tapering its QE program (even if an announcement is unlikely until after next month's Germany election). Canada is expected to post strong Q2 GDP which could remind the street how the long-term benefits of reconstruction from a big natural disaster (last year's Fort McMurray wildfire) can boost economic growth more than the short term negative impact of the disaster. In the US, core PCE inflation and Chicago PMI continue the run up to Friday's nonfarm payrolls and national manufacturing PMI reports.
Corporate News
There have been no major announcements after the close today.
Economic News
Significant announcements released overnight include:
Germany consumer prices1.8% as expected
US ADP payrolls 237K vs street 185K
US ADP payrolls previous revised up to 201K from 178K
US Q2 GDP 3.0% vs street 2.7% and previous 2.6%
US Q2 personal consumption 3.3% vs street 3.0% and previous 2.8%
US Q2 core PCE inflation 0.9% unchanged as expected
US DOE crude oil inventories(5.4 mmbbls) vs street (1.5 mmbbls)
US DOE gasoline inventories0.1 mmbbls vs street (0.5 mmbbls)
Upcoming significant economic announcements include:
(Note: 11:30 am in Sydney/Melbourne is currently 1:30 pm in Auckland, 4:30 pm in Vancouver, 7:30 pm in Toronto/Montréal, 12:30 am in London and 8:30 am in Singapore)
11:00 am AESTChina manufacturing PMIstreet 51.3
11:00 am AESTChina non-manufacturing PMIprevious 54.5
9:50 am AESTJapan industrial productionstreet 5.2%
3:00 pm AESTJapan housing startsstreet (0.2%)
3:00 pm AESTJapan construction ordersprevious 2.3%
7:00 am BSTGermany retail salesstreet 2.9%
8:55 am BSTGermany unemployment chngestreet (6K)
8:55 am BSTGermany unemployment ratestreet 5.7%
9:00 am BSTItaly unemployment ratestreet 11.1%
10:00 am BSTEurozone unemployment ratestreet 9.1%
10:00 am BSTEurozone consumer pricesstreet 1.4% vs previous 1.3%
10:00 am BSTEurozone core CPIstreet 1.2%
8:30 am EDTCanada Q2 GDPstreet 3.7%
8:30 am EDTCanada June GDPstreet 4.1%
8:30 am EDTUS personal incomestreet 0.3%
8:30 am EDTUS personal spendingstreet 0.4%
8:30 am EDTUS core PCE inflationstreet 1.4% vs previous 1.5%
9:45 am EDTUS Chicago PMIstreet 58.5
10:00 am EDTUS pending home salesstreet 0.4%
10:30 am EDTUS natural gasstreet 33 BCF
CMC Markets is an execution only service provider. The material (whether or not it states any opinions) is for general information purposes only, and does not take into account your personal circumstances or objectives. Nothing in this material is (or should be considered to be) financial, investment or other advice on which reliance should be placed. No opinion given in the material constitutes a recommendation by CMC Markets or the author that any particular investment, security, transaction or investment strategy is suitable for any specific person.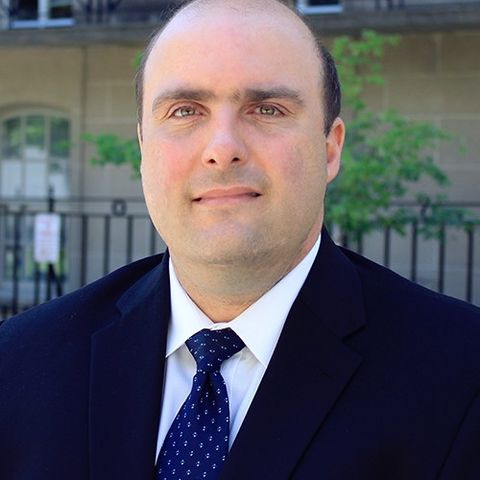 Colin Cieszynski