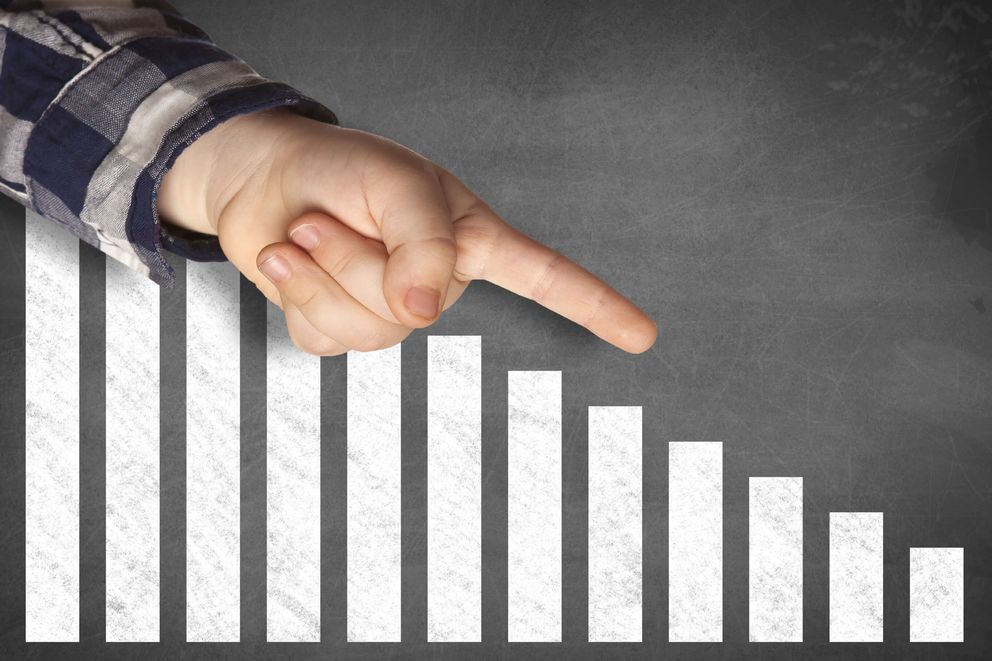 stocks lower markets down
Stock markets in the US, UK and Germany, as represented by CMC Markets indices products US 30, US SPX 500, UK 100 and Germany 30, are trading in and around all-time highs. Consensus in the City and on Wall Street is that as profits continue to rise and the US economy improves, global growth should pick up and the current upward momentum in stocks is set to continue.
While picking the top of the stock market can be an expensive and futile pastime, it's always worth considering the possibility that consensus opinion may be wrong in the case an opportunity exists.
With slow summer trading well behind us, potentially more volatile autumn markets present both opportunity and risk. The following are three reasons there could be another 'black' day this October.
October- bad month for stocks
October has historically been the month of the crash. The most serious in living memory is the Wall St crash of 1929 that led to the Great Depression. On October 29th 1929, the Dow plunged over 12% leading to an eventual 90% loss in value over the following months, this became known as 'Black Tuesday'. On October 19th 1987, the Dow collapsed 23% in one day in what came to be known as 'Black Monday'.
Most recently the Dow topped out on October 9th 2007 before dropping by over 50% during the world financial crisis. October 9th did not see such a large one-day decline so didn't gain a 'Black day' moniker.
It is of note that 'Black Wednesday' when George Soros broke the Bank of England in 1992 was in September. Statistically, October is probably not as bad as its reputation but market crashes are not typically rational.
Stock markets have hit Big Round Numbers (BRNs)
With regard to Big Round Numbers the SPX 500 has made it to 2,000 and the Germany 30 has touched 10,000 for the first time this year while the US 30 has made it through 17,000 and the UK 100 is struggling at 6,900. Investors will anchor their decisions around certain numbers even though they don't necessarily mean anything about the investment at hand, purely for psychological reasons.
One example an investor will base decisions on is the price the investor bought the stock or index, even though this price level is likely unknown and meaningless to the market as a whole. Another example is big round numbers like 2,000 and 10,000 either in individual stocks or a stock index; it's at these levels that investors will reassess if the reasons they initially bought or sold are still valid and make a decision on whether to close the trade.
The Fed finishes its Quantitative Easing program
Later this month on October 29th 2014, in its next meeting the US Federal Reserve has indicated it will stop its Quantitative Easing program, known as 'QE'. The US central bank has been buying up government bonds and mortgage-backed securities and boosted asset prices worldwide. The worry is that without a deep-pocketed buyer like the US central bank, markets may not have enough demand from investors to keep pushing prices even higher.
These reasons likely won't be enough in themselves to crash global stock markets but they will be of important consideration should some other catalyst knock investors away from consensus opinion.
CMC Markets is an execution only provider. The material (whether or not it states any opinions) is for general information purposes only, and does not take into account your personal circumstances or objectives. Nothing in this material is (or should be considered to be) financial, investment or other advice on which reliance should be placed. No opinion given in the material constitutes a recommendation by CMC Markets or the author that any particular investment, security, transaction or investment strategy is suitable for any specific person.