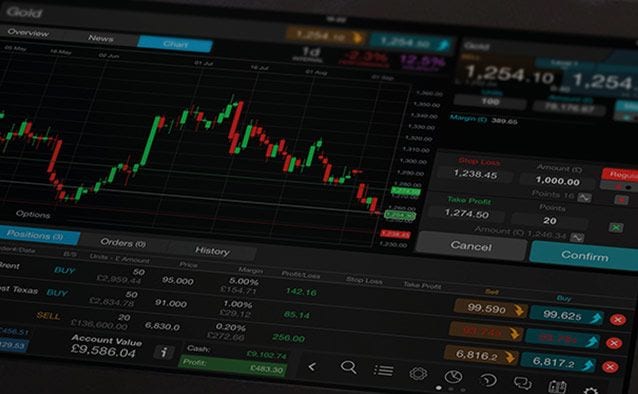 Yesterday the S&P 500 broke out to its highest level since late 2007, and markets around the world have continued to trend higher overnight boosted by economic and earnings news. China's Q4 GDP beat expectations but even more importantly, the growth rate was higher than Q3 the first time the economy has accelerated in two years (since Q4 of 2010). This news lit a fire under Chinese stock markets and also drove copper higher. US indices, meanwhile, continue to advance into today's trading on the back of positive earnings out of GE, Intel and Morgan Stanley, offsetting disappointing numbers from the credit card sector.
Commodity markets
have been mixed this morning with crude oil giving back some of yesterday's rally, natural gas surging on yesterday's better than expected storage drawdown, and grains continuing to recover. European indices are mixed today. Interestingly, the FTSE is outperforming its peers today despite worse than expected retail sales numbers. Prime Minister Cameron postponed his speech on the EU due to the hostage crisis in Algeria. Press reports suggested that excerpts indicated he was going to warn that unless policies improve the UK could drift toward an EU exit but apparently stopped short of calling for a referendum on EU membership that some had feared. This has not helped GBP, however, which has fallen faster than EUR again today. In currency markets, USD has been gaining at the expense of the other majors. Precious metals are breaking out today and JPY has been holding steady while the oil sensitive NOK and CAD have been the weakest performers. EUR and GBP find themselves trading lower but in the middle of the pack along with AUD. European treasury yields continue to fall with Greece under 11%, Portugal at 6%, Spain at 5% and Italy at 4%, indicating that EU breakup/meltdown fears continue to subside. Therefore it appears that this move into defensives may be more of a technical rebound propped up by inflows of capital into US stock markets and perhaps speculation that an improving global economy combined with QE could stoke inflation fears. Economic news The Bank of Italy cut its GDP growth forecast for 2013 to (2.1%) from (1.0%). It's been a busy evening for economic news, particularly from overseas. Highlights include: China Q4 GDP 7.9% vs street 7.8% and previous 7.4% China industrial production 10.3% vs street 10.2% China retail sales 15.2% vs street 15.1% China electricity generation 7.6% vs previous 7.9% Japan industrial production (5.5%) vs previous (5.8%) UK retail sales 0.3% vs street 1.0% UK retail sales ex auto/fuel 1.1% vs street 2.0% US U of Michigan confidence 9:55 am ET street 75.0 vs previous 72.9 Corporate News It's been a big night for earnings reports with financials once again dominating the slate along with big industrial heavyweights. General Electric $0.44 vs street $0.43 Intel $0.48 vs street $0.45 Morgan Stanley $0.37 vs street $0.30 American Express $1.09 vs street $1.13 Capital One $1.41 vs street $1.60 North American indices The Dow Industrials (US30 CFD) continue to bump up against their October high near 13,650 but remain near the high end of their current trading channel. On a breakout, a measured move suggests the Index could potentially challenge the 14,000 level. The S&P 500 (SPX500 CFD) is consolidating yesterday's big breakout in the 1,475 to 1,485 range. A measured move from the recent ascending triangle suggests that 1,500 could be tested. The S&P/TSX 60 (Toronto60 CFD) has cleared 725 as it continues to trend higher with next resistance near 732 then 750 with 718 support still intact. Commodities today Copper is climbing again today is it continues its bounce up off of trend support near $3.60. Next upside resistance appears near $3.70, $3.74 and $3.82. US crude is consolidating recent gains in the $95.00 to $96.00 range as its uptrend remains intact with next key resistance closer to $97.50. UK crude has dipped back a bit as it continues to trade within a $110.00 to $113.50 channel. Gasoline is sitting on the $2.80 fence with resistance near $$2.84 then $3.00 and support near $2.72. Natural Gas is rallying on the back of a bigger storage drawdown than expected. Currently testing $3.50, next resistance appears near $3.65 then $3.85 with initial support near $3.35. Corn remains steady near $7.25, above its $7.10 breakout point with next resistance near $7.35 then $7.65. Soybeans are consolidating recent gains between $14.25 and $14.50 with next resistance on a breakout near $15.00. Wheat is consolidating recent gains in the $7.70-$7.80 range with next resistance near $8.00. FX this morning Gold is breaking out today, crossing through $1,680 and a downtrend resistance line. It still needs to overcome $1,700 resistance, through to confirm the start of a new uptrend and call off a big bearish descending triangle. Next upside resistance appears near $1,725 then $1,755. Silver is picking up today, as
RSI
shows upward momentum continues to accelerate. Currently testing $32.00 next upside resistance appears near $33.50 with support rising toward $31.50. Platinum continues to struggle with $1,700 but has attracted strong support above $1.670 as overbought RSI conditions ease. USDCAD is driving higher within its broader channel today with a move through $0.9880 signalling the start of a new upswing. Next upside resistance appears near $0.9925 then $0.9975. EURUSD is bumping up against $1.3400, where a breakout would complete a big ascending triangle and signal a new uptrend with next resistance near $1.3560. Support moves up toward $1.3300. GBPUSD remains under pressure. It is currently testing $1.5920 and could potentially test the November low near $1.5830 on a breakdown. Initial resistance on a bounce appears near $1.5960 then $1.6000. USDJPY broke out over 89.70 yesterday and is sitting just below the 90.00 confirmation level. Next upside resistance appears closer to 92.00 with support rising toward 89.00. AUDUSD continues to backslide away from $1.0600 toward $1.0500 with key trend support in place near $1.0425.