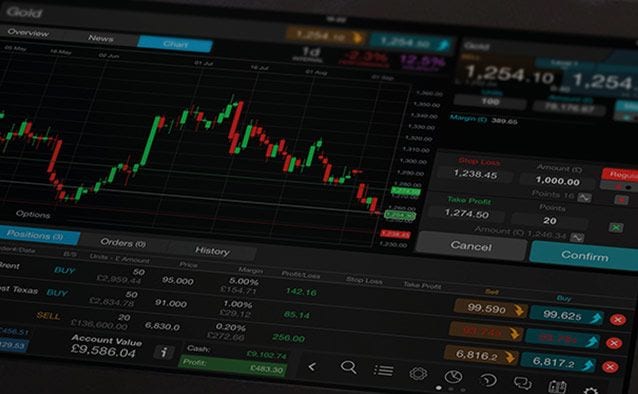 It is becoming increasingly apparent that overseas investors are starting to have significant misgivings about the Spanish government's ability to fund itself outside of its own banking sector. The negative feedback loop encouraged by the so called "carry trade" of the LTRO is a major concern in a country where property prices are falling, unemployment is rising and growth is sliding back.
Markets are becoming increasingly worried that in the absence of a much bigger firewall than the one which is currently available Spain will find itself in a similar situation to Greece, only without the luxury of a bailout to fall back on.
The likelihood of the ECB riding to the rescue in the medium term seems unlikely if Bundesbank President and ECB member Jens Weidmann's comments yesterday are anything to go by; when he said Spain's problems weren't ones for the ECB to resolve.
A key barometer of market confidence will take place this morning when Spain looks to sell up to €2.5bn of two and a half, and ten year bonds, with the key element being the level of yield being attained, given that yesterday saw 10 year yields back near to 5.9%, after being above 6% on Monday. The auction should succeed given the amount but of particular interest will be the yield achieved and bid to cover ratio. Anything above 6% could put downside pressure on the single currency.
Yesterday's slide in the Spanish stock market to its lowest levels since March 2009 reflects a concern about a bank funding crunch in Europe, a fear expressed by the IMF, especially in Spain and Italy as banks strive to bolster their balance sheets at a time when confidence in the banks is particularly fragile. The fund has called for banks in Europe to be recapitalised by way of the EFSF or ESM, in an attempt to avoid a credit crunch, however this is opposed by Germany.
Also in focus today, and over the weekend is the start of the IMF/World Bank Spring conference will be on trying to formulate a plan to increase the IMF's fighting fund by around $400bn, and while this week saw $86bn pledged by Japan, as well as Norway, Sweden and Denmark, trying to get the figure significantly higher will be a huge ask, especially given the reluctance of Germany to countenance an increase in the ESM, from its current ceiling of €500bn. This reluctance will make the US, as well as a lot of other countries, unwilling to commit more funds in the face of opposition within their own countries.
In the US the focus returns to the jobs market and last weeks surprise rise in weekly jobless claims to 380k, with expectations that it was a one off blip, and should slip back to 366k. Philadelphia Fed survey of manufacturing activity for April is expected to slip back to 12 from 12.5 in March.
EURUSD – the single currency continues to play out a triangular consolidation from the highs this year from the February lows at 1.2975. Upper line resistance is located at 1.3330 while support lies at 1.3040. A break of this triangle could well signal a 500 point move.
The 55 day MA continues to act as resistance at 1.3210. To open up the lows this year at 1.2630 we need to see a concerted break below 1.2975. Only above 1.3400 targets the 200 day MA at 1.3525.
GBPUSD – trend line support from the January lows at 1.5235 continues to act as support on the downside. This support line currently sits at 1.5835, and would require a break below 1.5800 to open up the 1.5700 level again. Yesterday's move above 1.6000 increases the odds of a move beyond the recent highs at 1.6070, with a golden cross 50/200 daily MA cross over now looking increasingly likely which would suggest a move higher.
A weekly close above the 200 week MA at 1.5975 would be considered similarly bullish and could well target a move back to 1.6400 initially on a break above 1.6070.
EURGBP – yesterday's break below 0.8200 to 19 month lows keeps the onus on the downside and a move towards the 2010 lows at 0.8065 as the next target.
Any rallies should now find some semblance of resistance at the 0.8220 area, while behind that at 0.8280.
While below the 0.8280 level the risk remains for further losses towards the 2010 lows at 0.8065. A move back above 0.8280 opens up risk for a move to 0.8330 trend line resistance from the February highs at 0.8505.
USDJPY – the weekly close remains important here with the cloud support now at the 80.70 level.
While above this level on a weekly closing basis the outlook remains constructive for the US dollar despite the low this week around the 80.30 level. A close below 80.70 argues for further losses towards 79.20.
The US dollar does need to break back beyond last weeks highs at 81.85/90 to retarget 83.30.