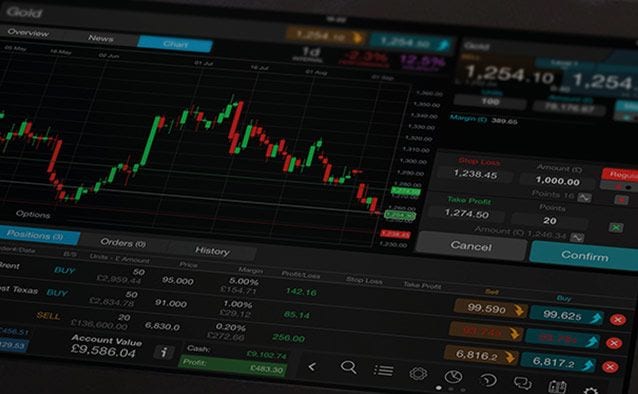 Click here to receive new analysis by email
A slight gain in GDP figure
Singapore's Ministry of Trade and Industry (MTI) reported earlier this morning on the 2Q GDP numbers. 2Q GDP grew 1.8% yoy versus estimates for a 1.6% gain. QoQ comparison saw Singapore's GDP contracting 4%, versus median estimates of a 4.6% contraction. This better than expected number supported a bounce on the SGD as the USD/SGD pulled back in early trading as it attempts to test the 1.38 support. Since the middle of June, it has moved in a single direction, firming from a low of 1.32 to a high of 1.39 last week as it became increasingly clear the bleak outlook of the domestic economy going out the rest of this year. While this news may offer a slight respite to the weakness in SGD, MTI's accompanying refinement of their 2015 growth forecast from 2-4% to 2-2.5% may suggest that any bounce in the SGD is only temporary as dark clouds (in the business environment) will continue to dim the outlook going forward. From the chart above, key resistance for the DollarSing is at the 1.39 level, followed by 1.4047. Support for this pair could be at the 1.375 level if this morning's 1.38 does not hold. From a Singapore equity perspective, locally listed banks could be vulnerable to further sell down as key businesses continue to adjust to the slower growth outlook. For clients keen on participating in the locally listed banks, please refer to our note "Pairing up DBS and UOB" on the 4/8/2015 as a possible pair trade on the two banks by taking advantage of the widening spread between DBS and UOB . A pair trade here would be to bet that the spread will eventually narrow while hedging oneself from the overall 'market risk'.
Noble Group
Noble may continue it's rebound today. It reported quarterly earnings last night, announcing a decline in 2Q earnings amid a slump in commodity prices. Traders for the stock however, will focus on two things this morning. For one, an endorsement by PricewaterhouseCoopers (PWC) stating that the commodity broker's valuation of its long-term contracts is in accordance with international accounting standards, and the other, that the company has hired the services of a 'dealmaker' - Michael Klein - to "review options" for the company in terms of raising secure financing from banks, or selling a stake in the company. While these two developments are anything but confirmed, just the fact that these developments are in the 'background' may bring about some degree of short covering for the stock. Noble is rebounding in early trade this morning, breaking above the first resistance of SGD0.63. The next key resistance is at SGD0.675, also its 50 day MA. First support for the stock is at SGD0.63 followed by last week's high of SGD0.615.


IMPORTANT NOTE AND DISCLAIMERS
Market Opinions
Any opinion(s), news, research, analyses, prices, or other information contained on this website / document is provided as general market commentary and are from publicly available resources or otherwise obtained, and does not constitute investment advice nor does it seek to market, endorse, recommend or promote any investment or financial product. CMC Markets Singapore Pte Ltd. (Reg No./UEN: 200605050E) ("CMC Markets") will not accept liability for any loss or damage, including without limitation to, any loss of profit, which may arise directly or indirectly from use of or reliance on such information.
Accuracy of Information
The content is subject to change at any time without notice, and is provided for the sole purpose of assisting traders to make independent investment decisions. CMC Markets has taken reasonable measures to ensure the accuracy of the information, however, does not guarantee its accuracy, and will not accept liability for any loss or damage. CMC offers no financial advisory services in any of the content or vouch for the veracity of any information.
Distribution
The content of this publication is not intended for distribution, or use by, any person in any country where such distribution or use would be contrary to local law or regulation. None of the services or products referred to or mentioned are available to persons residing in any country where the provision of such services or investments would be contrary to local law or regulation. It is the responsibility of the reader to ascertain the terms of and comply with any local law or regulation to which they are subject.
Third Parties
CMC Markets may provide you with opportunities to link to, or otherwise use, sites and services offered through or by third-party(ies). Your use of these third-party services is subject to such terms as posted by these third-party(ies). We have no control over any third-party site or service and we are not responsible for any changes to any third-party service or for the contents thereof, including, without limitation, any links that may be contained in or accessible through such third-party service. These links are provided solely as a convenience to you. You will need to make your own independent judgment regarding your interaction with these third-party sites or services. Our inclusion of advertisements for, or links to, a third-party site or service does not constitute an endorsement of any of the representations, products or services listed therein.
Important Note
Each reader/recipient agrees and acknowledges that: (a) no express undertaking is given and none can be implied as to the accuracy or completeness of this document; (b) this document does not constitute in any way a solicitation nor incentive to sell or buy any Shares, Stock Options and Contracts For Difference (CFDs) and similar and assimilated products; (c) each reader/recipient of this document acknowledges and agrees to the fact that, by its very nature, any investment in Shares, Stock Options, CFDs and similar and assimilated products is characterised by a certain degree of uncertainty; that consequently, any investment of this nature involves risks for which the reader/recipient is solely responsible and liable. It is to be noted that past performance is not necessarily indicative of future results. In this respect, past performance of a financial product do not guarantee any and are not an indication as to future performance; (d) the use and interpretation of this document require financial skill and judgement. Any utilisation whatsoever by the reader/recipient, relating to this document, as well as any decision which the reader/recipient may take regarding a possible purchase or sale of Shares, Stock Options, CFDs and similar and assimilated products, are the sole responsibility and liability of the reader/recipient who acknowledges and agrees to this as a condition precedent to and prior to any access to this document; (e) as a result of the above, all legal liability directly or indirectly arising whatsoever.