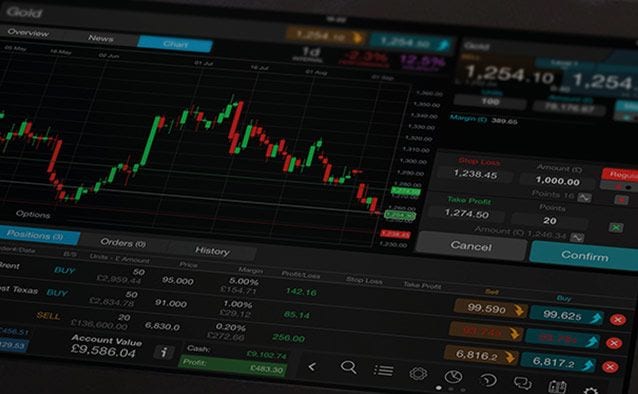 The aggressive monetary stimulus program in Japan - aka Abenomics first and second arrows - has provided a compelling backdrop for strong Japanese stock performance. Indeed, year to date, the Nikkei is up 13%. While certain corners of the investment community have signalled a possible topping, or even a certain amount of froth because of this recent outperformance, one only has to look at the chart below for a better perspective of just 'how much further we can go'. Japanese equities have had a tough twenty years, mostly languishing in the backseat with most major comparables repeatedly breaking new all-time highs. The Nikkei - at around the 20,000 level now - is barely half of where it was in the early 1990s.
Rebuilding effort
On the macro front, we have a huge rebuilding effort going on in the Tohoku region because of the Great East Japan earthquake and tsunami in 2011. This will benefit construction and related industries expanding into this region. The remilitarisation of Japan has also begun, leading to demand for heavy machinery and logistic suppliers. Japan was the first major economy to enter deflation and had been held there for over 10 years. Through this period, companies there have become leaner, more productive and efficient. The lower yen has also allowed Japanese companies to better compete on the international front. Domestic consumers too, are finally offered a glimpse of job security with even anecdotes of improving wages told. This has all led to pent-up demand by local consumers in both consumer durables and discretionary goods. Through this period also, new industries and companies have emerged, taking prominence in their respective fields. For example, in the high-end technology and e-commerce sector, Softbank and Rakuten are leaders others try to emulate. Furthermore, companies like Uniqlo (fast retailing) and Daiso - ironically borne out of the recessionary/deflationary years - have learned how to squeeze efficiencies allowing them a competitive edge not seen coming from Japanese companies for donkey's years! Lifting off?
IMPORTANT NOTE AND DISCLAIMERS Market Opinions Any opinion(s), news, research, analyses, prices, or other information contained on this website / document is provided as general market commentary and are from publicly available resources or otherwise obtained, and does not constitute investment advice nor does it seek to market, endorse, recommend or promote any investment or financial product. CMC Markets Singapore Pte Ltd. (Reg No./UEN: 200605050E) ("CMC Markets") will not accept liability for any loss or damage, including without limitation to, any loss of profit, which may arise directly or indirectly from use of or reliance on such information. Accuracy of Information The content is subject to change at any time without notice, and is provided for the sole purpose of assisting traders to make independent investment decisions. CMC Markets has taken reasonable measures to ensure the accuracy of the information, however, does not guarantee its accuracy, and will not accept liability for any loss or damage. CMC offers no financial advisory services in any of the content or vouch for the veracity of any information. Distribution The content of this publication is not intended for distribution, or use by, any person in any country where such distribution or use would be contrary to local law or regulation. None of the services or products referred to or mentioned are available to persons residing in any country where the provision of such services or investments would be contrary to local law or regulation. It is the responsibility of the reader to ascertain the terms of and comply with any local law or regulation to which they are subject. Third Parties CMC Markets may provide you with opportunities to link to, or otherwise use, sites and services offered through or by third-party(ies). Your use of these third-party services is subject to such terms as posted by these third-party(ies). We have no control over any third-party site or service and we are not responsible for any changes to any third-party service or for the contents thereof, including, without limitation, any links that may be contained in or accessible through such third-party service. These links are provided solely as a convenience to you. You will need to make your own independent judgment regarding your interaction with these third-party sites or services. Our inclusion of advertisements for, or links to, a third-party site or service does not constitute an endorsement of any of the representations, products or services listed therein. Important Note Each reader/recipient agrees and acknowledges that: (a) no express undertaking is given and none can be implied as to the accuracy or completeness of this document; (b) this document does not constitute in any way a solicitation nor incentive to sell or buy any Shares, Stock Options and Contracts For Difference (CFDs) and similar and assimilated products; (c) each reader/recipient of this document acknowledges and agrees to the fact that, by its very nature, any investment in Shares, Stock Options, CFDs and similar and assimilated products is characterised by a certain degree of uncertainty; that consequently, any investment of this nature involves risks for which the reader/recipient is solely responsible and liable. It is to be noted that past performance is not necessarily indicative of future results. In this respect, past performance of a financial product do not guarantee any and are not an indication as to future performance; (d) the use and interpretation of this document require financial skill and judgement. Any utilisation whatsoever by the reader/recipient, relating to this document, as well as any decision which the reader/recipient may take regarding a possible purchase or sale of Shares, Stock Options, CFDs and similar and assimilated products, are the sole responsibility and liability of the reader/recipient who acknowledges and agrees to this as a condition precedent to and prior to any access to this document; (e) as a result of the above, all legal liability directly or indirectly arising whatsoever.