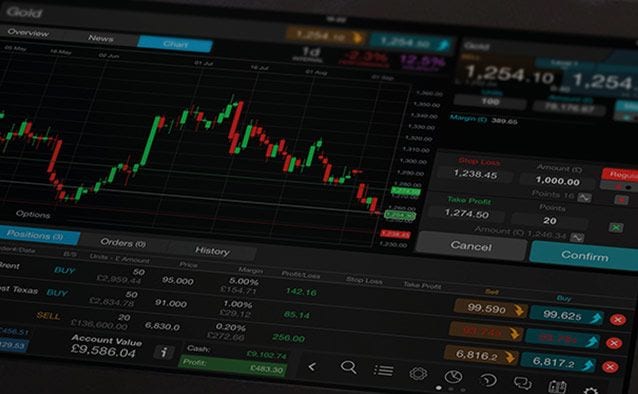 It's been a difficult year for IPO's particularly in the last few months where we've seen a number of deals pulled at the last minute; due to high levels of market volatility, so to be launching an IPO now could be construed as rather risky. That being said
it's not often that we get an IPO that has the potential to generate a lot of excitement
but very occasionally you get one that does, particularly amongst the guys here on the trading floor, as well as with petrol heads across the globe. Today could be a case in point and even the ticker is appropriate as
Fiat-Chrysler fires the starting gun on an IPO
that could get a few pulses racing not only on Wall Street, but also across the City of London. Later this afternoon Ferrari will start trading on the NYSE under the rather apt ticker of RACE. See what I did there? By way of a bit of background,
46 years ago in 1969 Fiat-Chrysler bought a 50% stake in Ferrari which it then increased to 90% in 1988.
The company hopes to sell 9% of that stake, which amounts to around 17.2m
shares
on the open market at $52 a share, at the top end of the price range, which would value the company in the region of $10bn and raise about $895m. Fiat said the sale is designed to distinguish the brand apart from its more mass market counterparts, and fund investment in the mainstream company's growth plans, which means the cash raised won't be going back into the newly floated company. This could be a problem, and
while the appeal of owning a piece of such a marque or luxury brand has its obvious attractions,
which explains why the IPO is oversubscribed,
one can't help feeling what the advantages of owning the shares would be to a potential investor?Trading as it does at 33 times earnings the valuation seems rather high,
given that car sales volumes are limited by exclusivity, unless there are certain privileges involved in being a shareholder like VIP access to the F1 paddock perhaps?
When one thinks of luxury marque brands the names of Rolls Royce Cars, Bentley, Bugatti, Lamborghini, Maybach and Aston Martin
all trip off the tongue and all of these are subsidiaries of major car companies, BMW, Volkswagen Audi, Daimler and Ford, where the brand doesn't have to necessarily stand on its own two feet. Even so one can't help feeling that
Fiat are surely missing a trick in not having a dual listing in Europe,
particularly given how fanatical the "tifosi" are about the "Prancing Horse" brand.
One company that might be more than an interested party in the success of this particular IPO is Volkswagen.
If their problems get any worse they could find themselves having to do something similar to Fiat and look at potentially offloading Bentley, Bugatti or Lamborghini, particularly if the Ferrari float goes well. Ferrari shares should start trading at the New York open today, October 21st.
The material (whether or not it states any opinions) is for general information purposes only, and does not take into account your personal circumstances or objectives. Nothing in this material is (or should be considered to be) financial, investment or other advice on which reliance should be placed. No opinion given in the material constitutes a recommendation by CMC Markets or the author that any particular investment, security, transaction or investment strategy is suitable for any specific person