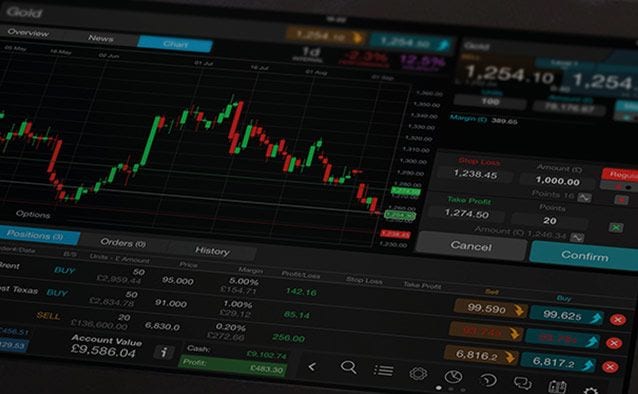 Global markets this morning:
Stocks have been easing back to level this morning after climbing in Asia Pacific trading overnight. European indices are mixed today as German Chancellor Merkel travels to Greece for a meeting on the debt crisis and discussions over the BAE/EADS merger proposal continue. Treasury yields across the region continue to fall with Greece now back under 17%. EUR and continental currencies have been giving back some of their recent gains as the crisis drags on and on and on with no end in sight. The
FTSE
and GBP have been soft today in the wake of disappointing industrial, manufacturing and trade numbers. In commodities today, the energy and grains groups have been higher while copper is a bit soft. Resource currencies have been among the better performers, particularly AUD (rebounding from last week's rate cut selloff) and CAD (afterglow from Friday's jobs report). Later today, Alcoa kicks off Q3 earnigns season with big banks to follow later in the week. Results and guidance from the big bellweathers over the next two weeks could create a number of trading opportunities.
Economic news
Canadian housing starts ran at a 220K rate in September, better than the 205K street estimate. UK industrial production fell 1.2% over year in August, slightly worse than the 1.1% drop the street had expected. UK manufacturing production fell 1.2% over year, sores than the 0.7% decline that had been widely expected. The UK posted a £4.1B trade deficit, worse than the £2.3B street estimate. Italy's debt to GDP ratio fell to 5.0% in Q2 down from 8.0% previously.
North American indices
The Dow Industrials (US30 CFD) has settled back toward the 13,550-13,600 area after failing to clear 13,650 resistance last week. Additional support appears near 13,500 and 13.425. The S&P 500 (SPX500 CFD) continues to hold 1,450 as it consolidates below 1,475 resistance. The S&P/TSX 60 (Toronto60 CFD) continues to trade near the middle of a 697 to 717 channel.
Commodities today
Copper continues to bounce around between $3.70 and $3.85/lb. US crude is holding $90.00/bbl for now with more support near $88.70, a 50% retracement level with resistance on a rebound near $91.50, a 38% retracement level. UK crude has climbed to test $113.50/bbl where a breakout would complete a bullish ascending triangle. Next upside support on a breakout appears near $115.00 and $115.75 with support near $111.75 then $110.00. Gasoline remains skittish, bouncing between $3.00 and $3.12/gallon as it tries to decide whether or not to call off an H&S top that has been forming Natural Gas continues to consolidate recent gains in the $3.20-$3.40/mmbtu area. Corn is holding near $7.50/bushel, having dropped back from $7.75 with next support near $7.40 then $7.05. Soybeans continue to stabilize in the $15.50-$15.90/oz range. A breakout over $16.00 would call off the current correction and confirm the start of a new upswing. Wheat is holding near the middle of its $8.25-$8.85/bushel trading channel.
FX this morning
Gold remains well supported just below $1,800/oz, where a breakout would signal the start of a new upleg where last year's high near $1,920 could be retested. Current support appears near $1,765. Silver has slipped back under $34.00 with key support in place near $33.50 and resistance just above $35.00. USDCAD is now firmly back into its primary downtrend channel, trading near $0.9760 with resistance in place near $0.9800 with next support near $0.97409 then $0.9660. EURUSD has dropped back under $1.3000 to test key trend support near $1.2975 with next support after that near $1.2800. upside resistance appears near $1.2990 and $1.3070. GBPUSD has broken down below $1.6065 confirming the start of a new downleg and is testing $1.6000 with next downdisw support near $1.5960. USDJPY has slumped back toward the middle of its 77.00 to 79.00 trading range. AUDUSD is back above $1.0200, climbing with other resource currencies. Next resistance appears near $1.2050 then $1.0285 a 23% retracement of the recent selloff.