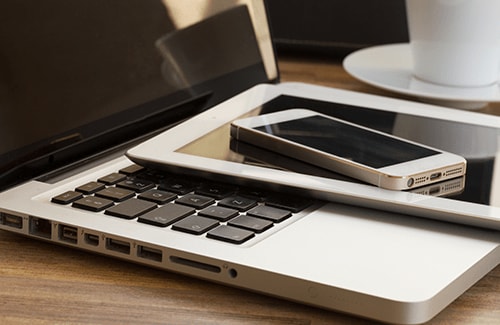 apple mac iphone ipad
It's been a fairly neutral reaction in European equities to the latest policy statement from the Federal Reserve. Investors in Europe have largely ignored the negative reaction in US stocks, essentially tracking the price of oil.
Some of the negativity in US stock markets likely reflects more of a concern over the 5% slide in Apple's share price than any real worry over what was a fairly dovish Federal Reserve. The Fed didn't rule out a rate-hike in March but a hint of concern over inflation not reaching its 2% target has slanted the bias towards inaction.
After the poorly-received quarterly earnings update from Apple, investors will be relieved at the latest figures from Facebook.
Facebook pulled off a real stonker of a quarter. Shares of Facebook are expected to open as much as 12% higher on Thursday after the social network put aside concerns of rising investment expenditure with profits, revenues and user growth that well exceeded expectations. Founder Mark Zuckerburg was heavily criticised at the time of the company's expensive acquisition of mobile app WhatsApp, including by yours truly. With 80% of MAUs using mobile and an expected $35bn about to be added to the company's stock market valuation, the $17bn price tag for WhatsApp is looking increasingly justified.
A rise in the price of oil over the past two days to a new one-week high is supporting the share price of oil majors BP and Royal Dutch Shell ahead of earnings next week. Two weeks ago, Shell's shares bounced almost perfectly off the 2008 low before recovering nearly 20% in value.
The British pound rose modestly following a 0.5% q/q rise in UK GDP that met expectations. Beneath the service, flat manufacturing growth is better than has been implied by recent industry surveys. The biggest slowdown has come from mining/quarrying.
US stocks look set for positive open buoyed by positive earnings from Facebook ahead of quarterly results from Amazon, Alibaba, Microsoft, Visa, Caterpillar and Harley Davidson as well as December's durable goods data.