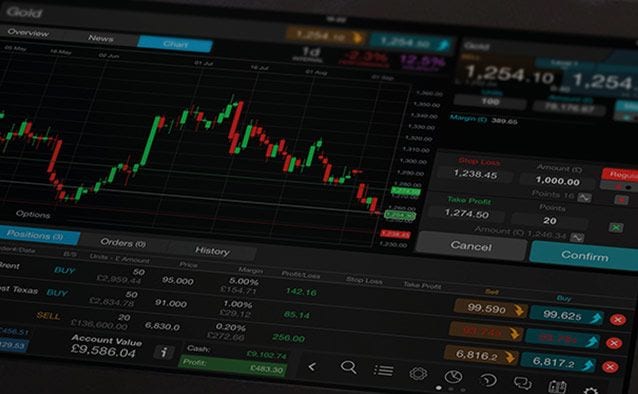 The past few weeks have seen concerns rising about the health of the Chinese economy, especially in light of some of the recent data which suggests a slow down in Chinese growth.
Though this weekend's official PMI data went some way to assuaging that concern, with a very positive official manufacturing PMI report for March, the fact that the HSBC measure did not, makes the reading questionable at best.
The gauge rose to a one year high of 53.1, but the HSBC PMI measure of the same sector came in pointing in the opposite direction at 48.3, just above a four month low, and firmly in contraction territory.
Even so markets look set to focus on the positive and open higher this morning.
In the wake of last week's agreement by EU leaders to increase the European bailout fund, by the bare minimum by massaging the numbers to €700bn, or €800bn, depending on how you break it down, attention returns today to the small matter of the European economy, which is in pretty dire straits. It is hoped that by employing this sleight of hand that EU leaders can persuade the IMF to increase the amount of funds it has available to better cope with future global emergencies.
Final manufacturing PMI data for March for Italy, France, Germany and Europe as a whole is expected to paint a pretty bleak picture with all measures expected to remain weak at 47.6, 47.6, 48.1 and 47.7 respectively, giving the lie to Italian PM Mario Monti's assertion that the European debt crisis is "virtually over".
If Monti really believes that then he is being remarkably complacent given the signs of growing social tension, which are starting to stir all over Europe and could well get worse in the wake of more austerity, high unemployment and no growth, which continue to weigh down Europe's economies. Italy itself is expected to see its quarterly unemployment rate surge from 8.1% to 8.6%, with the monthly rate at 9.2%.
Spanish bond yields are already edging back up again and the new austerity budget will do nothing to stop an already high unemployment rate of 23% edging higher. Unemployment across Europe with the exception of Germany has been steadily increasing as austerity especially in southern Europe continues to bite and today's European unemployment figures are expected to continue to reflect this reality. February unemployment is expected to increase from 10.7% to 10.8%, though in truth is could well be much more than that.
Last week's assertion by the OECD that the UK had fallen back into recession in the first quarter of this year was somewhat of a surprise given the recent data that we've seen since the beginning of the year. Retail sales have been fairly good, without being spectacular and PMI data has been well above the 50 level that signals expansion.
This weeks March PMI data could well go some way to reinforcing the positive expectations around the first quarter and put the OECD's predictions down as too pessimistic. Manufacturing PMI out today for March is expected to slip back from February's 51.2 to 50.7, just above the stagnation level, but still positive nonetheless.
In the US the manufacturing theme continues with the March ISM numbers expected to show an increase from 52.4 to 53.1. Last week's regional manufacturing data showed some worrying weakness along with rising prices, which would be a cause for concern for the Fed, especially where inflation is concerned. The Prices Paid component will be of particular interest, which is expected to rise to 62.3 from 61.5. Rising prices makes the likelihood of further QE much less likely, due to inflationary concerns.
EURUSD – we continue to range trade between the low 1.3000's and the resistance at 1.3385/90.
While below the March highs at 1.3385, we should continue to see further weakness. If we do get a move above 1.3385 then we could well see a test of 1.3490.
To retarget the 1.3000 level we would need to see a break of the 1.3250 support though last week's lows at 1.3190 could well prove to be tricky as well.
GBPUSD – last week's close above the 1.6000 level is structurally positive for the pound with the potential to retarget the 1.6170 level and last October's high.
A move below 1.5930 would delay that possibility and retarget a move back towards 1.5820 and last week's low. A closer look at the weekly charts and we can see that the pound is at a critical juncture at this point given that for the first time since August 2008 we are back at the 200 week MA. We haven't as yet closed above it but we closed right on it last week. This week therefore could be a key week directionally and as such we need to keep an eye on the weekly close.
EURGBP – the 0.8400 level continues to be rejected and Fridays move back towards the 0.8320 level support managed to contain the sell-off.
The 0.8320 support area needs to give way for a move back to the March low at 0.8280. The January low at 0.8220 is the next support.
USDJPY – the key support at 81.90 continues to hold the US dollar up here and keeps the potential for further dollar gains on the table.
The key resistance remains at the double top at 84.10/20, but while below these levels we need to remain mindful of the bearish engulfing weekly candle of two weeks ago which suggests in the short term a period of consolidation towards the cloud support at 80.60 remains possible on a break below 81.90.
A break above 84.20 negates the bearish candle and suggests a move to 85.15.