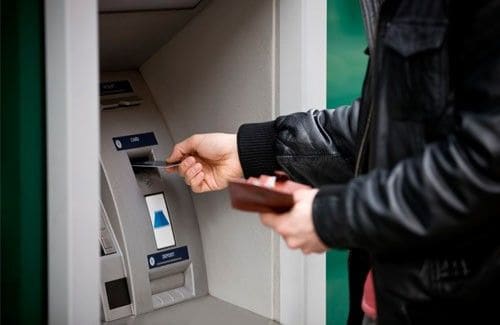 Earlier this year Lloyds Banking Group reported its best annual results in ten years, confounding fears that the Brexit vote might have adversely affected its largely UK focussed business. Earlier this month the bank announced another 325 job losses and the closure of another 100 branches as it looks to become a more digital operation.
The UK government has also continued to pare down its stake in the bailed out bank, which is now at 2%, in the process recouping the total sum of the bailout of £43.5bn. The remaining 2% stake is expected to be disposed of by the end of May and if the rise in the share price continues as it has been then the UK taxpayer will also get to see some form of return on the last 9 years as well.
This week's Q1 trading update has seen that trend continue with the bank reporting a profit of £1.3bn, almost doubling its profits from a year ago.
Legacy issues remain a drag as the bank set aside another £450m in respect of PPI mis-selling and compensation towards those customers who were victims of the HBOS fraud scandal. This looks set to replace PPI as the next banana skin for Lloyds Bank management, and while the independent review being announced could well help draw a line under this scandal there is potential for further sums to be set aside in respect of these cases. These are likely to be small change compared to the £17bn already paid out as a result of PPI.
But nonetheless a swift resolution here will enable Lloyds to finally draw a line under the poison pill it had swallowed as a result of the misguided intervention to bail out HBOS all those years ago.
Away from the various scandals the underlying business has also improved with the bank's net interest margin also improving, rising to 2.8% from 2.68% a year ago, despite last year's rate cut by the Bank of England.
Despite this continued outperformance the share price of the bank still remains just below its pre-Brexit peaks, though they have hit their highest levels since then on the back of today's numbers.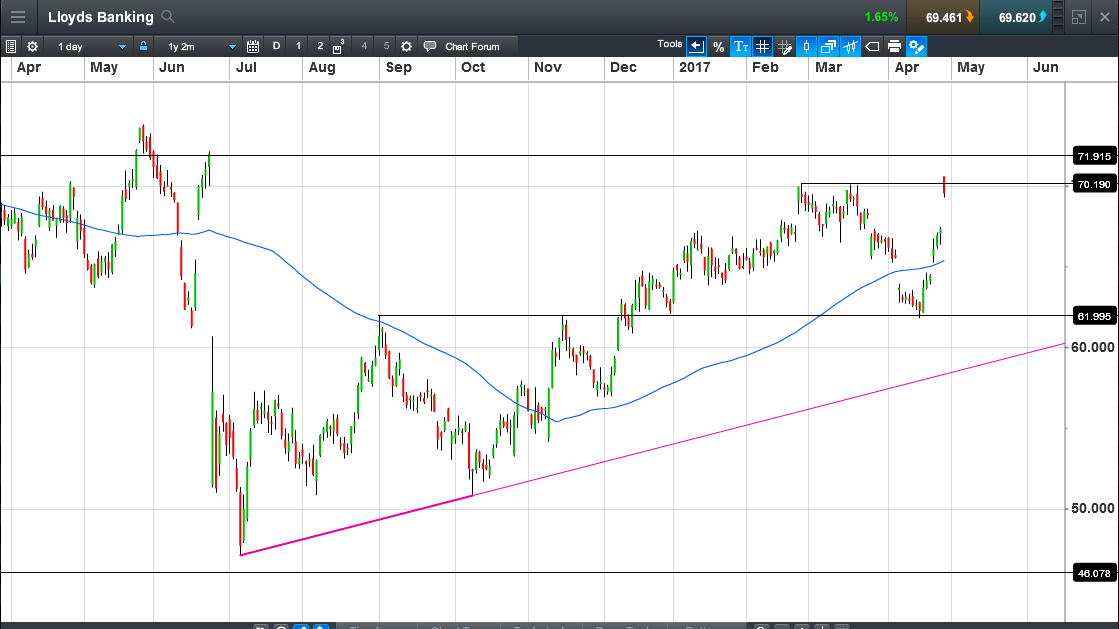 The underperformance is probably down to the fact that Lloyds has reverted to type in being a boring conventional bank, and its unchanged guidance around 2017 does suggest some caution that we might see Q1's outperformance move back into line as the year progresses, and some Brexit effects start to become more apparent.
The UK economy has continued to hold up well but there are signs that we are starting to see a soft patch in consumer spending habits, as higher prices weigh on spending.
The improvement in the UK economy has also helped in a significant reduction in the amount of non-performing loans on the banks loan books, which has helped boost profits as bad loan valuations decline, though this might change if some of the slowdown being seen in house prices starts to erode these valuations.
As the Brexit process gets under way in the coming months the outlook for this extremely focussed UK bank is likely to become clearer, however one thing does appear certain, as its legacy issues diminish the bank should be able to keep more and more of its profits which means shareholders are more likely to benefit.
The material (whether or not it states any opinions) is for general information purposes only, and does not take into account your personal circumstances or objectives. Nothing in this material is (or should be considered to be) financial, investment or other advice on which reliance should be placed. No opinion given in the material constitutes a recommendation by CMC Markets or the author that any particular investment, security, transaction or investment strategy is suitable for any specific person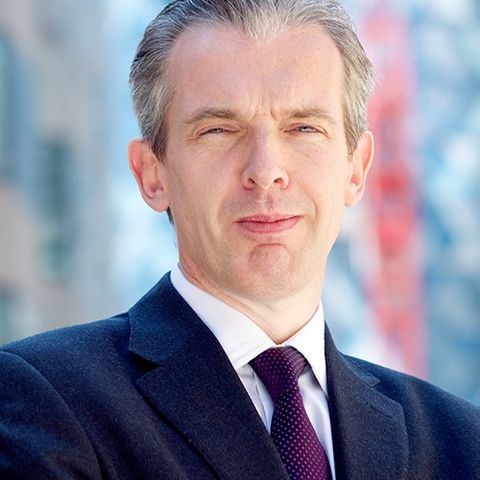 Michael Hewson