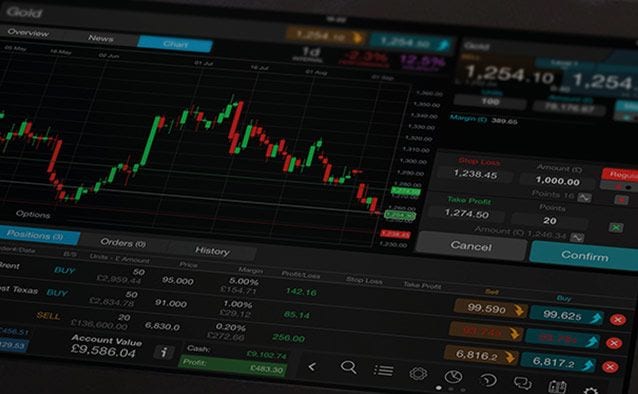 European markets have retained their weak tone today, putting to one side the final debt ceiling vote in the US, which is expected to pass later today, as fears about Spain and Italy continue to weigh on sentiment.
Recent economic data has continued to exhibit worrying weakness, while uncertainty in Spain and Italy has taken over as the chief concern amongst investors this morning as bond yields on both surge above 6%.
The FTSE100 has broken below its July lows to hit its lowest levels since late June despite banking stocks exhibiting a small bounce today.
Mining stocks are leading the weakness with Xstrata and Kazakhmys leading the decliners. The market was underwhelmed with Xstrata's H1 earnings, after they came in short of market expectations.
The biggest faller on the day is stockbroker Hargreaves Lansdown on fears it may well have to remodel its business in light of a release of an FSA paper which proposes a ban on payments from fund managers to platform providers.
With manufacturing data deteriorating engineering companies like GKN are also feeling the pressure, slipping back ahead of their interim results tomorrow.
Amongst the gainers are banking stocks after Barclays announced results in line with expectations and announced 3,000 job losses, following in the footsteps of HSBC, also in the blue today, in announcing a clamp down on costs to improve efficiency.
Lloyds and RBS are both lower, ahead of their results later this week.
Mexican silver miner Fresnillo is also higher after announcing better than expected profits, up 75% as silver production hit record levels in the first half.
Water utility shares are in vogue with Severn Trent benefiting from the decision by Northumbrian Water to recommend the takeover offer to shareholders from Cheung Kong Infrastructure.
US markets opened lower today despite the Republican house approving the debt ceiling bill late last night.
With the senate also expected to ratify the bill later today markets can now focus on macro-economic and earnings data.
In earnings news pharmaceutical giant Pfizer beat Q2 expectations of $0.59c a share, coming in at $0.60c a share.
NYSE Euronext Q2 earnings of $0.61c a share, just about managed to beat expectations of $0.60c a share, but the profits were down 16% from a year ago, highlighting the difficult operating environment.
Economic data out this afternoon showed that US core inflation continued to remain benign, however in further signs that consumers are retrenching personal spending fell sharply by 0.2% well below expectations of a 0.1% rise.
In currency markets the Australian dollar has been the worst performer of the day spinning lower after the RBA left interest rates unchanged and signalled that they were unlikely to raise rates any time soon in light of disappointing economic data and concerns about the debt crisis on Europe and the US.
The Swiss franc continues to outperform hitting new record highs against both the US dollar and the single currency.
Fears about the fiscal health of both Spain and Italy have sent bond yields to record highs above 6% this morning, while PM Zapatero delayed his holiday to oversee his country's response to spiralling borrowing costs.
News of emergency meetings in both countries to discuss the rise in borrowing costs has raised concern about the ability of these countries to deal with the deteriorating fiscal situation, with reports that EU's Junckers is set to meet with finance minister Tremonti tomorrow in Luxembourg.
The risk now is that Italy won't be able to afford to contribute its share to the next instalment of the EFSF in relation to Greece's bailout which may go some way to explaining rumours today that Italy could well be set to cancel its bond auctions in September and October.
In the UK construction PMI data for July came in much better than expected at 53.5, against expectations of 53.1, giving the pound a timely boost after yesterday's disappointing manufacturing numbers.
Gold prices continue to remain underpinned after news that the Bank of Korea bought gold for the first time in ten years. With the situation in Europe continuing to show signs of spiralling out of control the allure of gold continues to draw investors in. The yellow metal hit new all-time highs against the US dollar, the single currency and the pound.