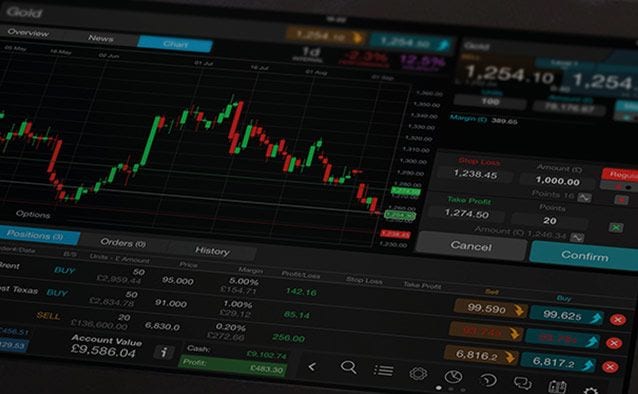 This post from our Singapore analyst, Nick Teo takes a look at the WTI chart with an announcement on Iranian sanctions expected in the near future
As markets remain gripped on fresh news releases regarding Greece and the EU bailout program, another deadline that's also come and gone and which continues to be closely monitored is that of the Iran nuclear deal.
Reports out this morning have suggested that a comprehensive 'in-principle' agreement has been reached over the main issues, with only technical considerations remaining unresolved. According to the news release, what follows will simply be 'paperwork' or drawing out the 'text of the agreement'.
This may once again move the needle for Crude. The last few days of consolidation – which also represents a first degree countertrend bounce from its downward slide - have been key. Here the USD51.89 level also represents a 50% retracement from its mid-March-to-early-May, almost-50% run up from USD41.9 to USD61.78.
If a deal is confirmed, we may see this support broken and the next test at USD49.5. The 50-day MA has started to turn back down, adding momentum for a possible further slide. Conversely, the first resistance any bounce from here has to overcome would be the USD54.22 level, before any hope of a bigger reach of the USD57 23.6% Fibo level.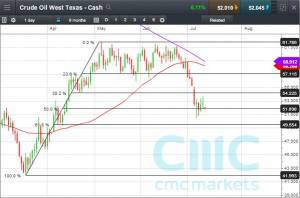 Crude Oil West Texas Cash CFD
Click to Enlarge