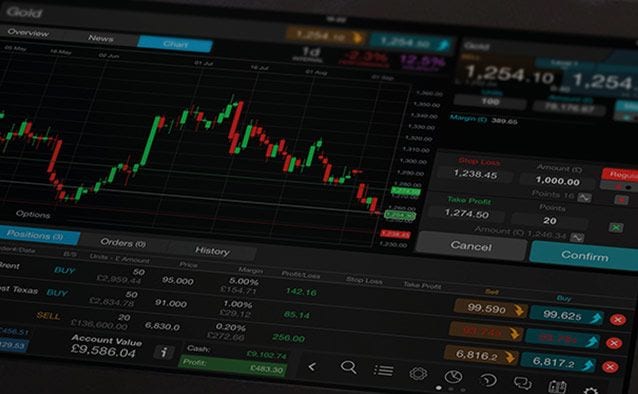 Hello. Welcome to CMC Markets on Tuesday, the 27th of October, and the weekly market update. And it's been quite an interesting last few days.
Dowish ECB last week & People's bank of china rate cut
We've seen a much more davish[SP] than expected ECB in Mortar last week, with Mr. Draghi completely u-turning on his lower bound interest rate expectations, but also we saw a surprise in terms of timing cut by the Peoples Bank of China in their headline policy rate on Friday as well.
Equity market rally
So those two facts have served to propel equity markets not only here in Europe, but also in the US to their highest levels in quite some weeks, and it looks like we're gonna post a very positive month for October for equity markets in general. I think the big question going forward is whether or not these rebounds that we've seen over the past few days are sustainable. Now we're not gonna be looking at equity markets despite the fact that tomorrow we've got the FOMC, the October meeting there where we're not really expecting any change in policy from the Federal Reserve, but we will be looking at the statement in greater detail to see whether or not the Fed is starting to deviate from it's insistence, that we can expect to see a rate rise this year. We're certainly seeing an awful lot of divisions on the FOMC committee. Join me and Colin Sesinsky tomorrow at 3 PM UK time, where he and I will go through what to expect from tomorrows decision, and will also look ahead to the potential December decision, and the prospect or otherwise of whether or not we'll get a rate hike this year or not. My own preference has always been we're not likely to get one this year, but we'll certainly kick around the various scenarios.
EURUSD
That being said, what we have seen over the past few days is a sharp decline in Euro dollar. We've seen a push low in the pound against the dollar as interest rate expectations start to shift more into negative territory, certainly in the context of the ECB were Mr. Draghi, he's done a complete u-turn on his lower bound for European interest rates. Currently the deposit is minus 0.2. A year ago he said the interest rates where at the lower bound. He's not potentially raised the prospects that rates could go lower. So we're gonna look at what that potentially could mean for Euro dollar. We also gonna have a look at the pound against the dollar, and we're also gonna look at Brent crude and WTI in the context of some very key support levels, and the prospect that a stronger dollar, as well as obviously supply and demand concerns could actually push US crude prices and Brent crude prices back to their lowest levels this year. So we're gonna have a look at this daily Euro dollar candle chart. And what I've done is I've drawn a trend line from the lows that we saw earlier this year in March, and currently we still remain in this very gradual sideways uptrend that we've been in since those lows that we saw in March, and the peeks that we saw in August. Now as you can see from that daily chart, over the past week or so we've come down quite aggressively. We pushed below the 200, the 50 and the 100 day moving average, but we have thus far fallen short of the May lows and the July lows around about 108/20, but also we're currently above the trend line support from the lows in March. So we've got a number of key support levels coming up that could precipitate a bounce in Euro dollar. It's all very well the ECB talking about potentially easing policy at the December meeting. They haven't done it yet. They're just talking about it and that could precipitate a little bit of a short squeeze. So keep an eye just below just above the 1/10 area. That's going to be a potentially key support level, as is the 108/20 lows that have held every single rebound thus far since May.
GBPUSD
Let's have a quick look at the pound against the dollar in the context of the will they, won't they raise interest rates. Who's gonna be first. Will it be the Bank of England, will it be the Fed. Certainly the decline that we've seen in the pound against the dollar has been much less marked, and that can be born out by this for our chart that we're looking at here, which shows that we have a trend line from the lows at the end of September, which currently comes in just around about the 153 area. And that 153 area is gonna be very, very key in the context of whether or not we get further sterling losses over the course of the next few trading sessions. At the moment we're pretty much broadly trading on 152, 155. We need to get back through those highs last week of around about 155 to kick on towards 156, otherwise the likelihood is we're probably gonna continue to range trade the way we have been over the past few months. Okay, so let's move to oil prices. Now oil prices I think are the key inflection point here at the moment, certainly in terms of West Texas. We've broken below the September lows today round about $42.95. We have broken below that. There's potential if we close below $43 a barrel that we could potentially head back to the lows that we saw in the middle of August round about $37.50. So that really is a key level going forward. How the market responds around that could well detail where we go to next.
Brent
I think in the context of a move on through these key lows, we need to take our direction from Brent, because Brent has slightly lagged WTI, and we can see that in this chart here. Again, it's a daily chart. The support level is round about $46 a barrel. If we break below that particular level, we could well then potential move lower on Brent prices as well. At the moment it does appear to be acting in some form of support. If we close below $46 a barrel, then the cumulative effect of WTI being below the September lows, and Brent being below the September lows could drag it lower.
FOMC later this week – webinar
So that's pretty much it for this week. Just a quick reminder, you can log into tomorrows webinar. Starts at 3 PM right here. Otherwise, thanks very much for listening. This is Michael Houston talking to you from CMC Markets.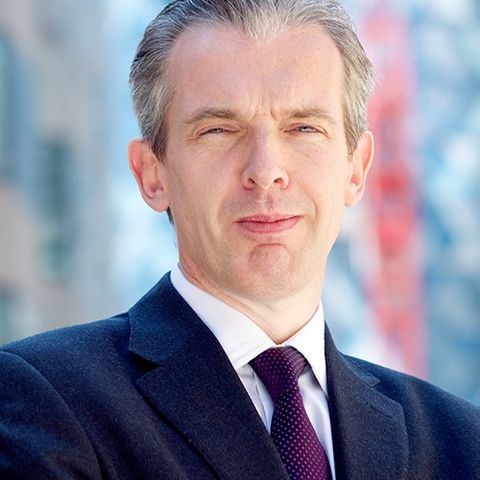 Michael Hewson