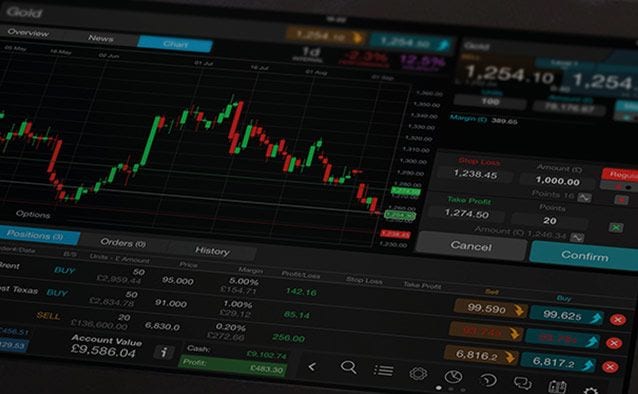 Asia Pacific Indices
Australia 200
continues its recovery trend, retesting 5,200 as higher support and advancing on 5,270 with next potential resistance near 5,320 a previous peak. RSI above 50 and rising indicates accelerating upward momentum.
Japan 225
is bouncing around between 18,000 and 18,500 consolidating recent gains. It appears to be on another upswing climbing from 18,080 up toward 18,210 where it has been testing
Fibonacci
resistance.
Hong Kong 43
is consolidating recent gains in the 22,380 to 22,520 area, holding above 22,145 a recent breakout point. RSI above 50 indicates underlying upward momentum intact through this pause.
Hong Kong China H
is challenging resistance at 10,390 a Fibonacci level with its next test at a recent high near 10.500. It remains in an uptrend holding above its 50-day average and a higher low near 10.140. RSI indicates upward momentum increasing.
India 50
has dropped back into the 8,110 to 8,150 range after running into resistance near 8,200 but remains in an uptrend above its 8,080 breakout point.
North American and European Indices
US 30
found support at a higher low near 16,.800 and has resumed its uptrend driving toward a test of the 17.000 round number with next potential resistance on a breakout near 17,195. Rising RSI indicates upward momentum increasing.
US NDAQ 100
has run into resistance near 4,330 once again near its 50-day moving average, but continues to attract support above 4,280 bouncing around 4,310 a Fibonacci level.
US SPX 500
gained strength through the day and has broken through 2,000 and its 50-day average to confirm the start of an uptrend with next potential resistance near 2,105 then 2,030 on trend.
Germany 30
is hanging around the 10,000 round number trading in a channel between two Fibonacci levels near 9,890 and 10,045. RSI clearing 50 indicates momentum turning upward. Next resistance on a breakout possible near 10,190.
UK 100
has run into some resistance near 6,400 but remains supported above yesterday's 6,300 breakout point, trading above 6,380 keeping its new uptrend intact. Net upside resistance near 6,480.
Commodities
Gold
peeked briefly above $1,150 then turned south once again falling back under $1,148 and dropping back toward $1,142 with more support possible near $1,136. RSI peaking at a lower high indicates upward momentum weakening.
Crude Oil WTI
caught fire again after establishing higher support near $47.50 first bounding up toward $48.50 then taking another run at $50.00 before slipping back into a range between $49.00 and $49.40 a Fibonacci level. Next resistance on a breakout possible near $51.15 a prior high.
FX
US Dollar Index
has bounced up toward 95.40 having tested the bottom of a 95.00 to 97.00 trading channel. Next resistance near 96.20.
NZDUSD
continues to rally having broken a downtrend and completed a base, climbing into the $0.6650 to $0.6700 area where previous highs suggest resistance could appear. With RSI nearing overbought territory already, it may be getting due for a rest to consolidate recent gains.
AUDUSD
continues to climb up out of a base, building on its recent breakout from a downtrend but appears to be leveling off for now in the $0.7240 to $0.7270 area digesting recent gains just below $0.7275 previous highs. Rising RSI indicates upward momentum still increasing.
USDJPY
is still sitting on 120.00 within a 118.80 to 121.20 trading channel. This remains a pause within an emerging downtrend with RSI holding below 50 and the 50 and 200-day averages creeping toward a death cross.
EURJPY
continues to trade sideways around 135.00 having bounced up from 134.80 toward 135.60 before settling back toward 135.20.
CADJPY
has paused near 92.20 and its 50-day average but remains well supported above its 91.90 recent breakout point. RSI above 50 indicates momentum turning upward with next potential resistance near 94.00 an old support level.
USDSGD
continues to roll over, breaking its 50-day near $1.4080 and dropping toward $1.4040 with next potential support near $1.4000 then $1.3880 a recent low. RSI breaking 50 confirms momentum turning downward.


IMPORTANT NOTE AND DISCLAIMERS
Market Opinions
Any opinion(s), news, research, analyses, prices, or other information contained on this website / document is provided as general market commentary and are from publicly available resources or otherwise obtained, and does not constitute investment advice nor does it seek to market, endorse, recommend or promote any investment or financial product. CMC Markets Singapore Pte Ltd. (Reg No./UEN: 200605050E) ("CMC Markets") will not accept liability for any loss or damage, including without limitation to, any loss of profit, which may arise directly or indirectly from use of or reliance on such information.
Accuracy of Information
The content is subject to change at any time without notice, and is provided for the sole purpose of assisting traders to make independent investment decisions. CMC Markets has taken reasonable measures to ensure the accuracy of the information, however, does not guarantee its accuracy, and will not accept liability for any loss or damage. CMC offers no financial advisory services in any of the content or vouch for the veracity of any information.
Distribution
The content of this publication is not intended for distribution, or use by, any person in any country where such distribution or use would be contrary to local law or regulation. None of the services or products referred to or mentioned are available to persons residing in any country where the provision of such services or investments would be contrary to local law or regulation. It is the responsibility of the reader to ascertain the terms of and comply with any local law or regulation to which they are subject.
Third Parties
CMC Markets may provide you with opportunities to link to, or otherwise use, sites and services offered through or by third-party(ies). Your use of these third-party services is subject to such terms as posted by these third-party(ies). We have no control over any third-party site or service and we are not responsible for any changes to any third-party service or for the contents thereof, including, without limitation, any links that may be contained in or accessible through such third-party service. These links are provided solely as a convenience to you. You will need to make your own independent judgment regarding your interaction with these third-party sites or services. Our inclusion of advertisements for, or links to, a third-party site or service does not constitute an endorsement of any of the representations, products or services listed therein.
Important Note
Each reader/recipient agrees and acknowledges that: (a) no express undertaking is given and none can be implied as to the accuracy or completeness of this document; (b) this document does not constitute in any way a solicitation nor incentive to sell or buy any Shares, Stock Options and Contracts For Difference (CFDs) and similar and assimilated products; (c) each reader/recipient of this document acknowledges and agrees to the fact that, by its very nature, any investment in Shares, Stock Options, CFDs and similar and assimilated products is characterised by a certain degree of uncertainty; that consequently, any investment of this nature involves risks for which the reader/recipient is solely responsible and liable. It is to be noted that past performance is not necessarily indicative of future results. In this respect, past performance of a financial product do not guarantee any and are not an indication as to future performance; (d) the use and interpretation of this document require financial skill and judgement. Any utilisation whatsoever by the reader/recipient, relating to this document, as well as any decision which the reader/recipient may take regarding a possible purchase or sale of Shares, Stock Options, CFDs and similar and assimilated products, are the sole responsibility and liability of the reader/recipient who acknowledges and agrees to this as a condition precedent to and prior to any access to this document; (e) as a result of the above, all legal liability directly or indirectly arising whatsoever.