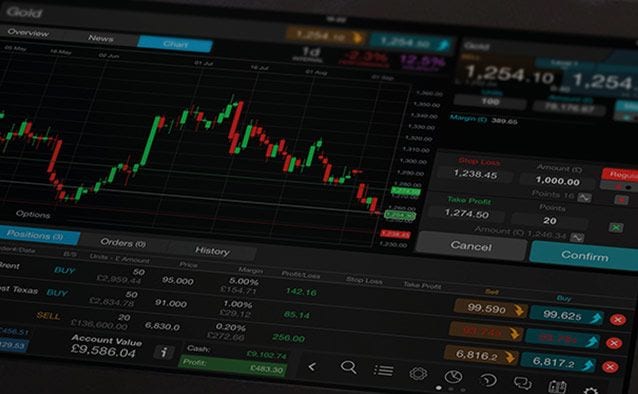 The key event for today after yesterday's rise in equity markets is today's meeting of German Chancellor Angela Merkel and French president Nicolas Sarkozy, this afternoon.
It would seem that on the evidence of yesterday's return of risk appetite some market participants seem to have got it into their heads that we could see some progress at this meeting.
In light of recent experience this seems highly unlikely, given that one of the solutions that could assuage investor concerns has been ruled out by both Germany and France respectively. Furthermore for Mrs Merkel particularly, their mere mention is politically toxic, namely the question of euro bonds, and the question of debt sharing, and fiscal transfers.
The whole argument could well be moot in any case if today's German GDP numbers for Q2 follow in French footsteps last Friday, and fall back substantially.
Expectations are for German Q2 GDP to slip back to 0.5% from 1.5% in Q1. If German growth does miss expectations then investors will reasonably ask the question where's the growth coming from if even Europe's biggest economy is struggling to grow its economy. This would make it even more difficult for Germany to even countenance euro bonds, or increase the EFSF, if their economy is slowing down already.
Euro zone GDP numbers are due out later on and they are also expected to slide back from 0.8% in Q1 to 0.3% in Q2, however given France's disappointing numbers it wouldn't be too much of a surprise if came in even worse than that.
In the UK the latest inflation figures for July are due to be released in what will be a key week for sterling. The monthly rate for CPI inflation is expected to fall back again like it did in June by 0.1%, though it could actually fall back more than that given the declines in commodity prices seen in the last three to four weeks, as well as on the back of discounting by struggling retailers.
The annualised figure is still expected to increase slightly with a rise to 4.3% from 4.2%, and the same pattern is expected to be repeated on the RPI.
Any respite seen today is only expected to be temporary, given that we are expecting to see the big increases in fuel costs from the main energy companies come on stream this month, which could see August's numbers jump back up again.
In any case whatever the numbers are the won't change the Bank of England's stance of keeping rates unchanged, and if inflation does slip back could strengthen the hands of the doves like Adam Posen who want more QE.
In the US, housing starts for July are expected to slide back again, with expectations of a fall of 6.4%, after last months surprise rise of 14.6%, as the US housing market continues to remain weak.
Industrial production for July is expected to increase 0.5% from June's 0.2%. This could well be somewhat optimistic given recent economic data, and on the back of yesterday's disappointing Empire manufacturing number for August which fell even further, declining 7.72, from July's -3.76.
EURUSD – yesterday's move higher ran into resistance from the June highs at 1.4700 at 1.4475 and has slid back from there. The market continues to trade within the broader 1.4000/1.4500 range, with the major resistance around the July highs at 1.4575/80. While these levels act as resistance it is hard to look for any evidence that the euro can re-test the highs of this year. The major support remains just above the 200 week MA at 1.4030 which remains a tough nut to crack. There is also minor trend line support from the 1.3835 lows currently around the 1.4150 level.
GBPUSD – the pushed higher yesterday on the back of some significant dollar weakness. Last week's move above the 1.6250/60 area has seen the pound push on beyond the 1.6380 area and it could well test trend line resistance at 1.6450 from the 1.6750 highs in April. The market continues to remain in a trading range, and while below 1.6500 the odds remain for a move back lower. Back below 1.6220 retargets 1.6170 while the 200 day MA remains the key support at 1.6085/95, and a sustained break below could well target further losses.
EURGBP – yesterday's move higher once again failed below the 0.8830 area where the 55 day MA currently sits. It needs a daily close above this level to target higher levels, and a move towards 0.8900. With lower highs and lower lows the last three trading days the key support remains around the 200 day MA around 0.8660/70 and while below last weeks' highs the potential remains for a move lower. A close below the 200 day MA has the potential to retarget the May lows at 0.8610 and ultimately the trend line support at 0.8540 from the 2010 lows at 0.8065.
USDJPY – the US dollar continues to build up a base around the major lows around the 76.25/30 area with a number of attempts rebuffed last week. Any move below these key lows could well see further US dollar losses towards 74.50. Ten year US treasury yields continue to remain extremely stodgy and until these yields rally above 2.5% it is hard to see how the US dollar can rally at the moment. It really needs to rally beyond the 77.80 area to kick on towards the 55 day MA and bigger resistance level at 79.50/60. Once through the 79.50/60 area it then needs to kick on towards the trend line resistance at the 81.00 level.