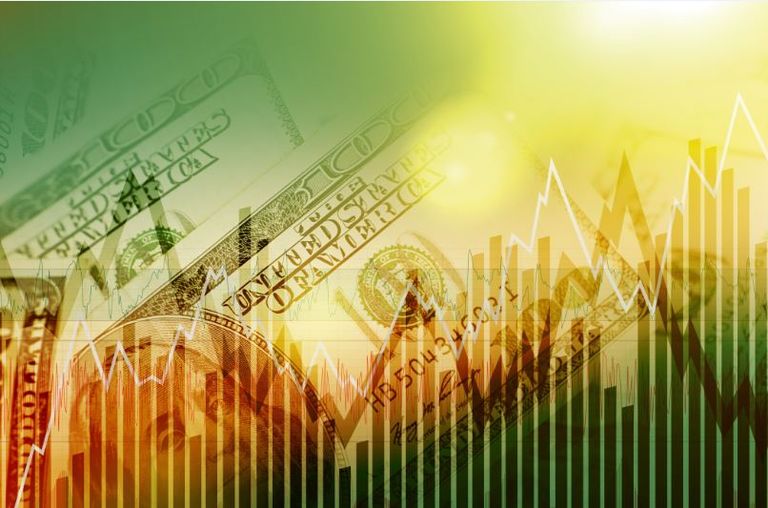 It's been a big afternoon for market action with a number of major swings in the last few hours as traders react to the Fed interest rate hike and Netherland election results.
As expected, the FOMC raised US interest rates 0.25% to the 0.75% to 1.00% range. Minneapolis Fed President Kashkari was a dovish dissenter, voting for no increase. There were no big surprises in the statement except that they actually mentioned 2% inflation as one of their objectives. At her press conference Fed Chair Yellen indicated the US economy is doing well. The Fed didn't indicate any plans to reduce the size of its balance sheet. The party line remains at 3 hikes this year maybe four. The total number of Fed members calling for three or more hikes this year moves up to 14 from 11.
On the news, USD sold off sparking rallies in US indices, gold and other major currencies. The statement and projections seem hawkish overall and bullish on the US economy, the USD selloff suggests traders who were looking for 4 rate hikes this year may be disappointed and taking profits against the news.
Even before the Fed news CAD and MXN had been rallying. WTI climbed for a second straight day on a surprise drawdown in US DOE oil inventories benefitting oil sensitive currencies. The US's two NAFTA partners also got a big boost today from Peter Navarro a key adviser to President Trump on Trade indicating he wants to see the three countries join together to form a manufacturing and trade powerhouse. This appears particularly interesting ahead of tomorrow's preliminary US budget and President Trump's meeting with German Chancellor Merkel on Friday.
The Euro, meanwhile, has continued to rally, staging a second advance on the back of Netherlands exit poll results. Heading into the election, it looked like the incumbent Liberals were slightly ahead of the Freedom Party with both projected to win 20-25 seats. Exit polls suggest, however, that PM Rutte's Liberals could win up to 31 seats and Widers' Freedom party may only win 19 seats and could end up in a three way tie for second or lower rather than having second to itself.
Turnout was apparently running high 969% up from 60% according to some reports) so this result could be seen as a rejection of the Euroskeptics in a core Eurozone country. This result eases the risk of an immediate crisis in the EU although a lot of challenges and elections remain over the next year.
In addition to the ongoing reaction to all of these developments, there is a lot of potential news coming from Asia Pacific countries that could keep the markets hopping today.

Australia and New Zealand are in focus for today's Asia Pacific trading. New Zealand's GDP report could attract some attention toward NZD. AUD and Australia stocks could be active on today's Australia employment report. There have been no major economic announcements after the US close today. The street is expecting steady job growth of about 16K. Considering that the US, Canada and the UK have all reported employment growth well above expectations this month, there is the potential for a positive surprise.
The Bank of Japan is also meeting today. The Yen has weakened in recent months but has rebounded over the last 48 hours while the Japanese economy has continued to trundle along. Governor Kuroda isn't expected to announce any changes to monetary policy but with inflation starting to rise around the world, and the ECB planning a one and done taper to its QE program next month, the street will be looking for any hints of whether the Bank of Japan is thinking about taking its foot off the gas at all.
There are a number of major developments coming over the next 24 hours, including Bank of England and Swiss National Bank meetings. Also, President Trump is expected to unveil his first preliminary budget proposal with increases to military and other spending to come at the cost of big cuts to other areas. We could see significant moves in selected stocks and sectors as traders sort out the potential winners and losers.
Corporate News
Oracle $0.69 vs street $0.62, 27% dividend increase

Economic News
Significant announcements released overnight include:
US FOMC interest rate decision &nbsp 0.25% increase to 0.75%-1.00% as expected
US FOMC projections and dot plot party line of 3 hikes in 2017 maintained
FOMC Member forecasts for 2017
GDP steady at 2.1%
Unemployment rate steady at 4.5%
Core PCE inflation raised to 1.9% from 1.8%
Dot plot: Total rate hikes this year including today
1 2 members
2 1 member
3 9 members
4 4 members
5 0 members
6 1 member

US DOE crude oil inventories (0.2 bbbbls) vs street 3.0 and prev 8.9
US DOE gasoline inventories (3.0 mmbbls) vs street (2.0) and prev (6.5)
US DOE distillate inventories (4.2 mmbbls) vs street (1.3) and prev (2.6)
US consumer prices 2.7% as expected vs previous 2.5%
US core CPI 2.2% as expected
US retail sales &nbsp 0.1% as expected vs previous 0.4%
US retail ex auto 0.2% vs street 0.1% vs previous 0.8%
US Empire Manufacturing 16.4 vs street 15.0 vs previous 18.7
UK jobless claims change (11K) vs previous (42K)
UK 3M employment change 92K vs street 87K vs previous 37K
UK ILO unemployment rate 4.7% vs street 4.8%
UK average weekly earnings 2.2% vs street 2.4% vs previous 2.6%

Upcoming significant economic announcements include:
(Note: 11:30 am in Sydney/Melbourne is currently 1:30 pm in Auckland, 4:30 pm in Vancouver, 7:30 pm in Toronto/Montréal, 12:30 am in London and 8:30 am in Singapore)
4:00 pm EDT Netherlands election polls close, exit poll results due shortly after
8:00 pm GMT
8:45 am AEDT NZ GDP street 3.2% vs previous 3.5%
11:30 am AEDT Australia employment change street 16K vs previous 13K
11:30 am AEDT Australia full time previous (45K)
11:30 am AEDT Australia part time &nbsp previous 58K
11:30 am AEDT Australia unemployment rate street 5.7%
TBA Bank of Japan decision no changes to negative interest rates or
QQE expected
8:30 am GMT SNB decision no changes to negative interest rates
Expected
9:00 am GMT Norges Bank decision 0.50% no change expected
10:00 am GMT Eurozone consumer prices street 2.0%
10:00 am GMT Greece unemployment rate previous 22.6%
12:00 pm GMT Bank of England decision 0.25% and £435B no change expected
8:30 am EDT US housing starts street 1,264K
8:30 am EDT US building permits street 1,268K
8:30 am EDT US jobless claims street 240K
8:30 am EDT US Philadelphia Fed street 30.0 vs previous 43.3
10:30 am EDT US natural gas street (56 BCF)

TBA US President Trump may send initial budget request to Congress

CMC Markets is an execution only service provider. The material (whether or not it states any opinions) is for general information purposes only, and does not take into account your personal circumstances or objectives. Nothing in this material is (or should be considered to be) financial, investment or other advice on which reliance should be placed. No opinion given in the material constitutes a recommendation by CMC Markets or the author that any particular investment, security, transaction or investment strategy is suitable for any specific person.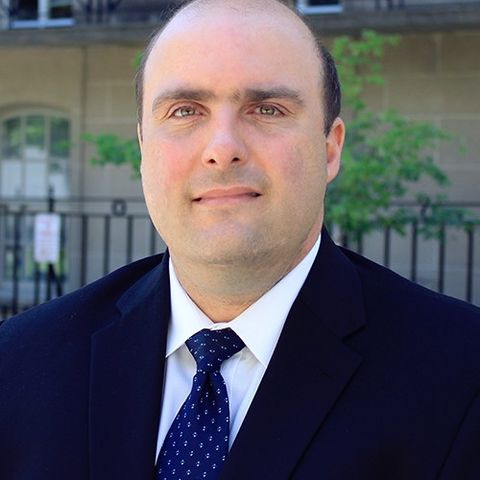 Colin Cieszynski