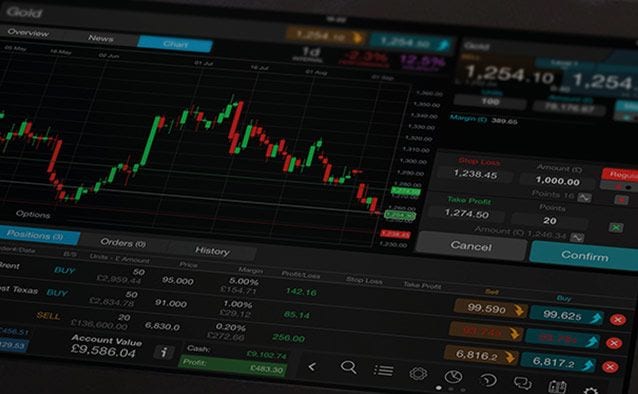 Markets look set to open lower again this morning as continued wrangling over an increase in the size of the new EU bailout fund, (ESM) beyond the current ceiling of €500bn, has dominated headlines over the past few days.
Today sees the start of the two day meeting of EU finance ministers in Copenhagen with talk last night that agreement had been reached to allow the combining of the ESM by allowing the EFSF to run for an extra year, thus boosting it to €740bn, with a view to it being signed off tomorrow.
The purpose in trying to get some form of increase agreed is to persuade the IMF to help out to a much greater amount than it is currently committed to. It remains to be seen whether any action agreed at the meeting will be enough to convince the IMF or the markets for that matter given the continued deterioration in economic conditions in Europe.
Ratings agency Moody's didn't aid the overall sentiment by downgrading several Portuguese banks late last night, aligning them with the ratings of Portuguese government bonds.
In Spain protests against austerity continue with a general strike today while Italy is expected to sell up to €8bn of new tranches of 5 and 10 year bonds at lower yields than previously. .
In Germany it seems likely that the economy will continue to remain insulated from the old wind of recession and high unemployment with March unemployment figures expected to remain at 6.8%, with a 10k month on month reduction.
In the UK the outlook continues to look uncertain after yesterday's GDP numbers revealed a deeper contraction in Q4 than firstly originally thought, with disposable incomes dropping at their largest rate for 30 years over the 12 month period.
Today's mortgage approvals data for February is likely to slip back slightly from January's 58.7k to 57.2k, however this relatively high level can once again be put down to the imminent expiry of the stamp duty holiday.
Consumer credit is also likely to remain low for February with a figure of £200m expected, slightly higher than January's £100m, as consumers cut back in the face of shrinking incomes and rising fuel costs.
Yesterday's miss on February durable goods data saw US markets slip back and it seems unlikely that today's final US Q4 GDP number will materially alter investor sentiment with respect to the durability or otherwise, of the US recovery.
It is expected to come in unchanged at 3%, however there has been speculation in some quarters that the figure may get revised up to 3.2% on the back of adjustments to recent data, with some sources citing higher health spending, amongst other items.
Any adjustments are likely to be quite small and even if they aren't, are unlikely to have a lasting effect on market sentiment given that this data is pretty out of date now.
Weekly jobless claims are likely to have more of an effect if they miss expectations; however they are still expected to stay around the 350k level.
EURUSD – the failure to conclusively break below the 1.3290 level yesterday keeps the risk marginally tilted towards the upside, after this week's high of 1.3385. The euro continues to find support at progressively higher levels with trend line support from the March lows at 1.3005 coming in at 1.3260. A break of this support could well open up a move to this weeks low at 1.3190, followed by 1.3130.
This week's high at 1.3385 is initial resistance followed by the 1.3490 highs for this year.
GBPUSD – yesterday's break below the 1.5920 level saw the pound slide back to 1.5840, just above the 1.5820 broader support zones. If 1.5820 were to give way then we could well see a move towards the 1.5610 level which is the 50% retracement level of the entire up move from the 1.5240 lows to the 1.5990 highs.
The 1.5920/30 level now becomes resistance and a barrier to a return move to 1.6000.
EURGBP – the 0.8370 level gave way yesterday targeting a move back to the 0.8400 level which capped the advance. While below the 0.8400 level the focus remains for a move towards a retest of the January lows at 0.8220, though for now we would need to see a move back towards the larger support area at 0.8320.
Above 0.8400 retargets the 0.8425 area.
USDJPY – yesterday's range in the dollar yen was a slightly tighter one with buying interest tapering off around the 83.20 level, however it managed to find support around 82.60. While above the 81.90 area we could well see a return to the double top at 84.10/20, however last week's drop saw a bearish engulfing weekly candle which suggests in the short term a period of consolidation towards the cloud support at 80.60 remains possible on a break below 81.90.
In the medium term we could well have seen a short term top, but the bias remains for a longer term move higher, while US 10 year yields remain firm.