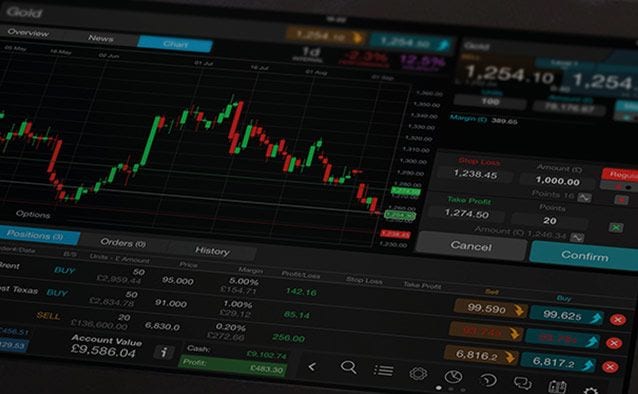 Europe
In terms of market direction this morning's economic data could well have offered both positives and negatives with respect to investor sentiment. Given this markets have struggled for direction, torn between taking the positives from improving European consumer confidence and economic sentiment figures, or focussing on the record levels of unemployment in the Eurozone (11.8%) record youth unemployment, and lower than expected retail sales of (-2.6%). Either way as investors look at the latest company earnings reports it seems that sitting on ones hands for now is the preferred option until companies start to give a clearer idea of what their forward guidance is likely to be, before investors decide whether to jump in one way or the other. Vodafone (+2.3%), the world's second largest mobile phone group, continued to trade higher based on speculation that US telecoms group Verizon may be interested in Vodafone's stake in Verizon Wireless. The share price of Anglo American (+2.2%) seemed to react positively to news that the mining industry veteran Mark Cutifani will take over the top job at the London and Johannesburg listed miner, tipped over the weekend as a frontrunner for the role. Tui Travel (-3%) is the worst performer on the
FTSE 100
so far, after Morgan Stanley downgraded the stock from equal weight to underweight. However African Barrick Gold (-19.5%) remains one of the biggest losers in the UK markets, after plans were shelved by the Canadian parent company Barrick Gold to sell the gold producer to a Chinese bidder. Following similar issues for Vodafone yesterday,
shares
in Nokia (-5%) the Finnish phone maker dropped following a raid on its Indian production unit by tax officials on Tuesday, reportedly in relation to evasion of a $543million in unpaid taxes.
US
Whilst earnings season kicks off with aluminium mining company Alcoa's numbers after the market close in the US today, there will undoubtedly be some hand sitting from investors before a clearer company outlook emerges later in the week. Alcoa Inc. (0.6%) are expected to report a recovery in profits to $0.06c per share according to analysts' estimates, from a $0.03c per share loss reported last year. According to Thomson Reuters data, overall Q4 earnings are expected to grow by 2.8%, significantly lower than analysts' estimates when polled back in October '12. As proof that no good deed goes unpunished bailed out US insurer AIG has decided as a way of saying thank you to the US tax payer for bailing it out that it could sue the US government because it feels that the terms of the bailout were not completely advantageous to shareholders. I'm trying to resist getting the violin out, but as an exercise in hubris this takes some beating. Unsurprisingly the market reaction hasn't exactly been positive. Shares in Sears Holdings (-2.9%) which operates more than 2,600 stores in the US and Canada, reversed a 2.6% positive move in pre-market trading, following the announcement yesterday that the current Chief Executive Louis D'Ambrosio would have to step down on family health concerns to be replaced by company chairman and largest shareholder Edward Lampert. The company also reported declining sales in its established stores falling by 1.8% in the period before Christmas. Yum! Brands Inc., (-4.3%) the parent company of KFC, Pizza Hut and Taco Bell, was down 5% in premarket trading after warnings that sales in China contracted more than expected as a result of a government review of food safety standards in KFC China restaurants.
FX
The Japanese Yen continues to hog the headlines in the
currency markets
with the new governments finance minister, Taro Aso, announcing his intentions to purchase bonds via the European Stability Mechanism using the country's currency reserves in a move designed to weaken the Yen and provide financial support to Europe. The Euro has slipped back in the afternoon session, on the back of market chatter about a possible French downgrade, after doing relatively little on this morning's economic data. The recent pullback from yesterday's lows had been prompted by expectations that the ECB would keep rates unchanged at its latest meeting on Thursday, however it would be a surprise if they did anything other than keep policy unchanged. Sterling is also weaker across the board this morning continuing last week's declines on the back of weak construction PMI data on Thursday and disappointing services PMI data on Friday. In contrast the US dollar posted marginal gains against a mixed bag of currencies. New Zealand dollar continues to be flavour of the week trading at 0.8360 against the US Dollar on the relatively positive outlook for the country's economy indicated most recently by a rise in consumer confidence and speculators expectations that the central banks next rate move may be a hike from its current 2.5%.
Commodities
Lacking a clear picture of the state of the Eurozone economy and in the face of gains in the US dollar, Gold has squeezed higher today reaching 1,658 per troy ounce. Despite much of Asia experiencing an unusually cold spell, leading to an increase in spot market purchases and pushing Natural Gas prices close to 2012 highs in recent days, prices have fallen back today by 0.8%.