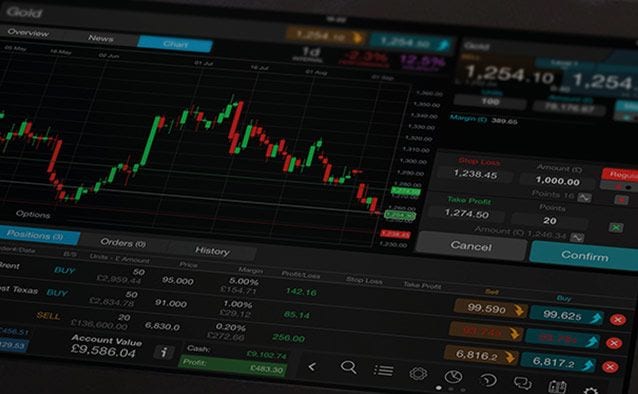 For all the recent talk about an
ECB rate cut this week
the fact is that even if the bank cuts rates by an improbable 75 basis points to zero, it is
unlikely to make any difference
whatsoever to lending habits in Europe. The
prevailing view is that a cut of 0.25% will come
and has been touted by a number of people as a "no brainer" against a backdrop of 20m unemployed across the whole
euro
area, and sharp falls in inflationary pressures according to data released this week. The fact is
any move the ECB makes this week or next month is likely to be about as much use as rearranging the deckchairs on the Titanic.
The continued rise in this number is a shocking indictment of the failure of Europe's economic policy and the euro as an economic project, the prospect that some form of rate reduction will help Europe's economy completely misses the point as to why Europe is in the mess it is in. To start with t
he level of rates is not the problem, as any look at Eonia and Euribor rates will tell you
, while the continued fall in bond yields in the peripheral economies of Italy and Spain have taken the pressure off borrowing costs just when these countries needed them the most. In one respect the
OMT program announced by ECB President Mario Draghi,
just under a year ago, bought EU leaders some valuable time which they have completely wasted as political and economic reforms have stalled across Europe, and politicians have allowed partisan and vested interests to prevent further progress. There is an argument for stating that the
ECB's actions have actually prolonged the crisis by allowing politicians to hang back
from making the necessary economic reforms to open up Europe's archaic and protected labour markets. So much for European harmony as
EU leaders pander to their own domestic agendas and block
, in some cases necessary labour market reforms, and continue to expect the more solvent countries in Europe to bankroll their excesses. While it can be argued that
Germany could do more to help cushion the effects of the crisis
in the weaker countries, we have seen with every turn of the austerity wheel that as soon as the pressure for reform is loosened
Greek, Spanish and Italian leaders have rowed back on their promises to reform, in a shabby display of naked self-interest
. As such any thoughts that Germany will somehow shift away from its attitude of sound money to a less austere approach are fanciful at best. The main problem in Europe is to do with a
lack of confidence in politicians
to do what is necessary to implement unpopular, in some cases, necessary economic reforms to make their economies more competitive. There is also the problem of a
lack of demand for credit as consumers and businesses retrench
as unemployment rises and economies contract. The second is to do with a reluctance to lend against a backdrop of rising unemployment and falling property prices.
Standard and Poor's report earlier this week
about the prospects for the European real estate market get to the crux of the problem.
Spanish property prices are expected to decline another 13% by the end of this year
, while further falls are expected in Portuguese and Irish prices along with around 5% falls in French and Dutch property values by year end. This explains why banks remain reluctant to lend and also explains the complete disconnect with respect to lending rates to businesses in different parts of Europe where German companies can get a much a lower rate than an equivalent Spanish or Italian company. There has been some talk of some talk of
credit easing measures
and there is no doubt that they could well have an effect, but they would have to be implemented in such a way as to not invalidate the ECB's mandate, and on their own they are unlikely to be the silver bullet many people think they could be. Any such measures are unlikely to be ready for this week's meeting but
Mr Draghi could give some indication at his press conference after this week's rate decision
. Irrespective of what happens Thursday Mr Draghi is boxed in by the ECB's mandate and will have to try and moderate any gains in the euro currency by lowering growth and inflation forecasts for the coming months. For clues as to the success or otherwise of central bank help
we only have to look at the Bank of England's FLS scheme
which has been targeted at encouraging banks to lend to potential borrowers at rock bottom interest rates, which has had the effect of underpinning the mortgage market here in the UK, but has little noticeable effect on small business lending. Lending to small businesses has continued to underperform simply because banks remain reluctant to lend in an economy that is struggling to grow against a back drop of rising regulation and higher capital provisions. Until the
legacy of overleveraged banks and consumers is dealt with across Europe and the UK, banks will remain reluctant to lend,
whatever politicians say about with respect to the austerity versus growth debate. Until politicians acknowledge this fact any economic recovery will be held back. No amount of low interest rate levels can alter that inescapable fact, and politicians need to realise this quickly.
The material (whether or not it states any opinions) is for general information purposes only, and does not take into account your personal circumstances or objectives. Nothing in this material is (or should be considered to be) financial, investment or other advice on which reliance should be placed. No opinion given in the material constitutes a recommendation by CMC Markets or the author that any particular investment, security, transaction or investment strategy is suitable for any specific person.