Yen strengthened to as much as 110.6 per dollar this morning, dipping down below the key support level of 112.0 for a second day following Fed's decision to delay the rate hike. Nikkei dropped 1.6% to 16,640. This raised expectation that BOJ might re-consider revising its monetary policy.

Oil tested $40 as US Dollar Index fell another 1.13% to 94.65, the lowest level in the past 5 months.

SGD has strengthened 2.3% against USD over the last two days, and it is now at 1.351 - the strongest level since July 15.

Is US Dollar going to be the next game changer? Let's wait and see. If market changes the view towards a weakening USD, capital may tend to flow back to emerging markets. Weakening dollar will also support higher commodities price, which again will elevate worries on Oil & Gas, commodities sector. As a result, NPL ratio on the banks' books will look better as solvency of their lenders improve.
USD/JPY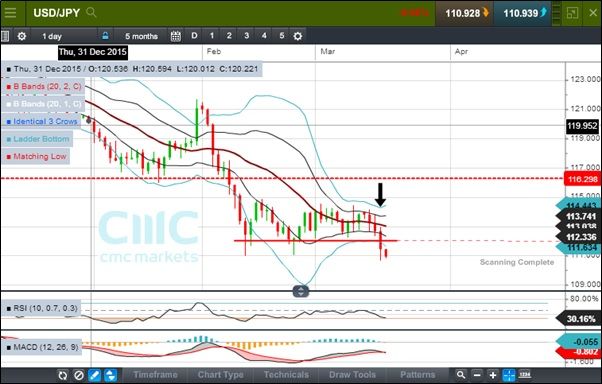 Key technical to watch:
Breakdown key support level 112.0
Breakdown two lower Bollinger bands
MACD dead cross – momentum turned bearish
Strongest level since Oct 2014
USD/SGD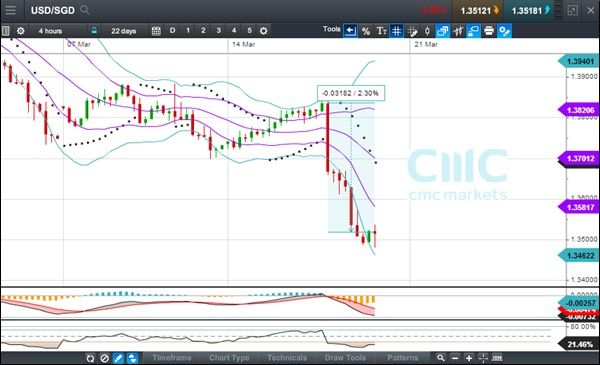 Key technical to watch:
Breakdown two lower Bollinger bands
RSI at 21.46% level - overbought
Parabolic – trending down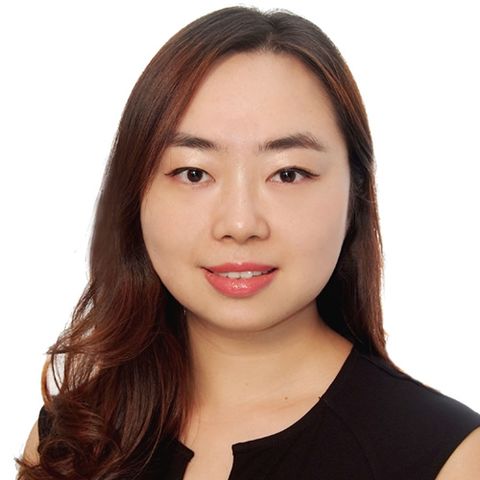 Margaret Yang Yan